Family to Family:
The Charles F. Snyder Funeral Blog
Plan It…All the Way Out
Posted on March 15, 2023 by Charles F. Snyder Funeral Homes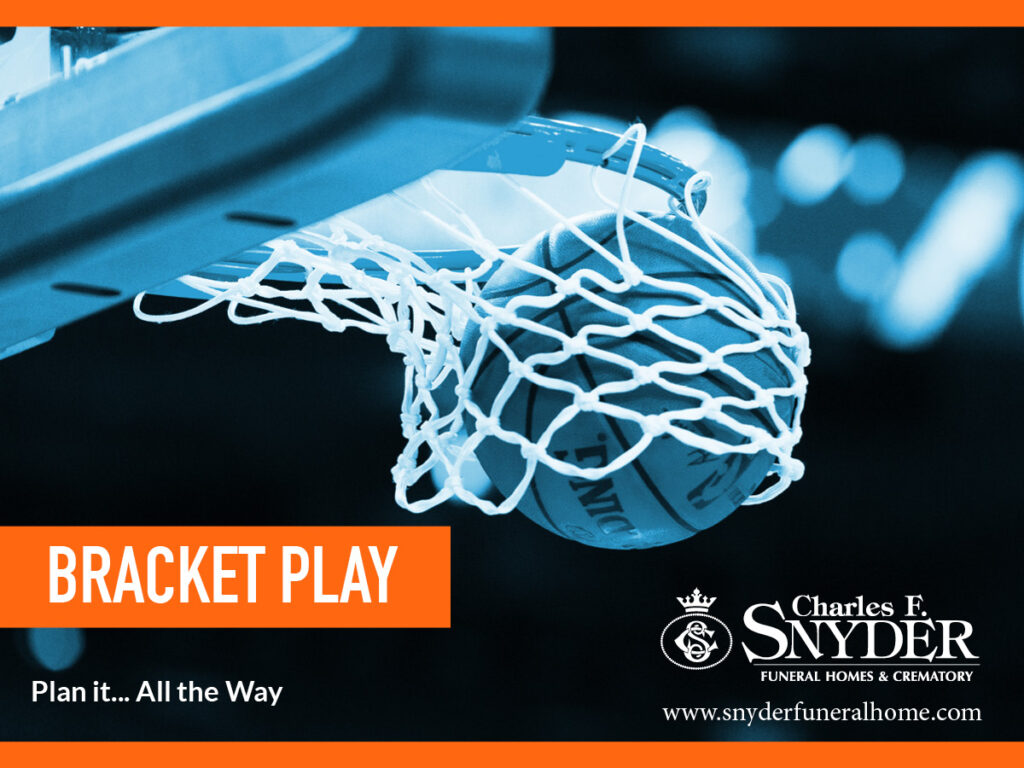 The ritual harkening the long-awaited approach of spring is upon us – March Madness.
People of all ages, incomes, and professions will be completing their brackets and winding down to the biggest decisions of all … the final four! Players and coaches have been working hard for months leading up to this finale.
The work and preparation leading up to the end of the college basketball season is not unlike what we all do in our professional lives. Most people work for years in anticipation of the day when they will retire and have the luxury of calling their time their own. The final five working years before retirement are typically the time to get your ducks in a row.
Most people approaching retirement begin to think about maxing their savings in those final years of earning. Many take care of deferred maintenance to the home and some even work on their estate plan. Fewer think about the final duck … their funeral. Planning and funding your funeral during those years is a great time to get it done. Especially if being frugal about this expense is of importance.
Some of the benefits to planning and funding a funeral in advance include:
A payment plan set up while you are still working and earning means the funeral will be completely paid for (at today's cost) before you retire. That means you won't need to withdraw from investments to cover this cost in your retirement years.
Most people are in good health as they wind down their working years. That means the total cost of the funeral can be covered should something unexpected happen before the payments are complete.
Funerals, like most things, tend to inflate in cost over time … it's not going to get cheaper. You can lock down your cost and be done before you retire.
It's easy to find out everything you need to know about planning and funding a funeral. Just call the funeral home and ask to speak to the individual who takes care of advance funeral planning.
Plan early, live long… and have fun during your March Madness and beyond!
Categories: Pre-Planning
More Recently-Posted Articles
Meet the Author
Browse our posts by topic
Browse our posts archive