Because pets are also members of the family, we offer animal cremation services and pet funerals for all of Lancaster County.
When a family pet dies, it can have a deep affect on everyone, whether young or old. We realize that for many, a pet is as significant a part of the family as everyone else. We take this into great consideration in respecting those who want a meaningful pet service, whether that is a pet funeral or memorial service, pet burial or pet cremation.
Pet Burial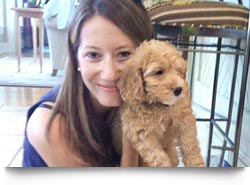 For families interested in burial, we will prepare your pet in accordance with PA state regulations, and coordinate the details with the local pet cemeteries in Lancaster County. Alternative arrangements can be made for families wishing to bury their pet on their own property.
Pet Cremation Services
For those who choose cremation, we have partnered with an off-site pet-only crematory in Lancaster, PA. While we coordinate the details, your pet will be held in our care in our on-site pet-only refrigerated holding facility.
Pet Funeral and Memorial Services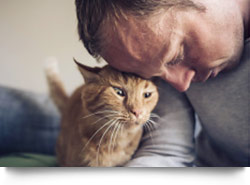 Whether burial or cremation is involved, we are also able to host a funeral or memorial service at our funeral home, a pet cemetery or the family home. Our licensed funeral directors will handle the details of the service with the same attention and care they bring to every funeral event.
At the time of death you may choose to come to the funeral home to discuss arrangements, or we will be happy to come to you. We offer a full complement of services and merchandise to offer a fitting burial or cremation for your pet, including:
Pet caskets and urns
Keepsakes
Pet portraits
Buddies (paw print keepsakes)
Memorial jewelry that holds a small portion of your beloved pet
Email one of our Lancaster, PA funeral directors or call 717-560-5100 for immediate help in arranging a pet burial or cremation.
I'm so glad you offer this service and now we have Maddy and Molly back home again to keep their memories close to our hearts.
Joyce T.