REGISTRATION - Grief in Later Life: Helping Seniors Face Loss
Grief in Later Life: Helping Seniors Face Loss
Free workshop on:
Tuesday, May 9, 2023 8:30 a.m. – 12:00 p.m.
Wednesday, May 10, 2023 8:30 a.m. – 12:00 p.m.
About The Conference
While the old adage reminds us only death and taxes are the immutable laws of life, if we live long enough, it makes sense that we also all face older age. With aging, however, comes a multitude of losses. Of course, the deaths of many loved ones over a lifetime are obvious losses, but older adults also face the losses of mobility, health, financial freedom, and close relationships. This workshop will help caregiving professionals better understand the "accumulated grief" of older age and discover proven skills for intervening in positive, evidence-based ways to enhance the lives of older adults who are facing loss. Learners will be able to use current clinical bereavement models and contemporary strategies to better assess and intervene with bereaved clients and patients.
Conference Location:
Charles F. Snyder
Funeral Home & Crematory
2421 Willow Street Pike
Willow Street, PA 17584
Who Should Attend?
This conference is for, but not limited to, social workers, counselors, chaplains, clergy/ pastors, therapists, long-term care or hospice and palliative care professionals, nurses, volunteers, funeral directors and after care workers, and Stephen Ministers.
Presenters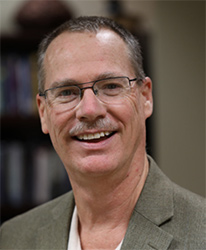 Dr. William G. (Bill) Hoy
Dr. William G. (Bill) Hoy holds a clinical faculty appointment in Medical Humanities at Baylor University in Waco, Texas. A popular speaker for groups of caregiving professionals across North America, Dr. Hoy has authored more than 100 journal articles, published papers, chapters and books.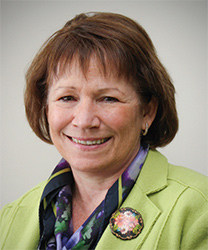 Dr. Patti Anewalt
Dr. Patti Anewalt developed the Pathways Center for Grief & Loss, a program of Hospice & Community Care. The Pathways Center supports nearly 9,000 bereaved adults, children and teens each year. The focus of Dr. Anewalt's clinical practice, writing and teaching is on issues related to end of life, grief, compassion fatigue and crisis response, presenting at the national, state and local levels.
Objectives
At the conclusion of this conference, participants will be able to:
Identify late life losses that contribute to cumulative grief for seniors
Apply contemporary bereavement models to the issues of late life bereavement
Differentiate normal late life bereavement experiences from more severe clinical depression or anxiety disorders
Utilize strategies for assessing and intervening practically in late life bereavement
Conference Agenda
8:00 a.m. – Breakfast & Registration
8:30 a.m.
Stage of "Old Age" and Developmental Tasks
The Complexity of Late Life Loss: "Cumulative Grief"
11:45 a.m. – Closing Remarks
Costs And Registration
Charles F. Snyder Funeral Home & Crematory is sponsoring this unique educational conference free of charge. Registration deadline is April 21, 2023. Register early; space is limited. Confirmation with directions will be sent upon receipt of registration.
Additional Information
Conference includes:
Continental breakfast
Lecture and conference materials
Continuing Education Credits (3 hours

Hospice & Community Care is an approved provider of continuing Funeral Director's education by the State Board of Funeral Directors.
This activity has been approved for 3.0 SW, LPC and M&FT CEUs by the PA State Board of Social Workers, Marriage & Family Therapists & Professional Counselors. Full attendance is required. No partial credit is available.
Questions?
Contact Daliah Ferko at 717-560-5100.
daliah@snyderfuneralhome.com