Pre-planning your funeral delivers peace of mind to you today and your family tomorrow.
Talk to our pre-planning funeral specialists from our Lancaster, PA funeral home.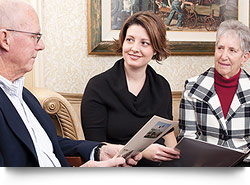 Most of us prepare for what is possible, but seldom for the inevitable. Today, more and more people are arranging their funerals in advance of death. Pre-arranged and/or pre-funded funeral, cremation and cemetery arrangements considerably ease a family's burden when death occurs. It can also play an integral part in financial planning.
There are many reasons to pre-arrange a funeral:
To make sure an individual's wishes are represented after their death.
To protect family members and loved ones from having to make difficult decisions during an emotional time.
To simplify the financial responsibilities associated with paying funeral expenses, and protect against increased costs (pre-funded funerals).
What's involved with pre-arranging a funeral?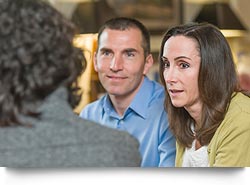 Pre-planning a funeral is an effective way to make sure that a family member's wishes will be represented after they die. We will sit down with them (and family and friends, if desired) to discuss all of the options available, and help them decide with what choices they feel most comfortable. Our pre-planning experts will meet with you at our funeral home, or at your own home if that's more convenient.
Costs can be discussed, or the planning can simply be about what types of services the individual wants.
When pre-arranging a funeral, individuals consider many facets:
Traditional burial or cremation services
What type of visitation (viewing, wake or reception)
Where will services be held (funeral home, place of worship, cemetery)
Special considerations like an eco-friendly ("green") burial
Religious/spiritual ceremony vs. secular gathering
Specific music to be used
Specific scripture/spiritual readings to be used
Flowers preference; donation requests in lieu of flowers; memorial contributions
Any unique and specific desires of the individual or family to personalize a service
Once all of the pre-arrangements have been made, we'll keep copies of all of the decisions on file at our Lancaster, PA funeral home at no charge.
What does it cost to pre-arrange a funeral?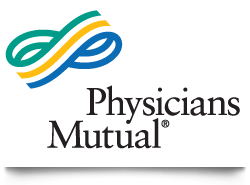 We offer inflation-proof and price-guaranteed pre-funded plans through Physicians Mutual. We also offer traditional payment programs.
Individuals and families can pre-arrange a funeral at no cost to them. The arrangements will be available once death has occurred. But many individuals wish to pre-fund their funeral now, so that the burden and responsibility of paying for the funeral does not fall to someone else.
For individuals who elect to pre-fund their funeral, they have different options from which to choose. They typically involve a cash purchase of an insurance policy or trust today, which will be cashed in at the time of death. The policy or trust is designed to increase in value over time to keep pace with any increases in funeral cost over that same period. Our inflation-proof and price-guaranteed pre-funded plans are offered through Physicians Mutual. Payment programs are also available.
Free lunch … and some valuable information, too.
Join our pre-planning directors for lunch in Lancaster, and learn what pre-planning your funeral arrangements can mean to you and your family. This small group setting will be relaxed, casual and very informative.