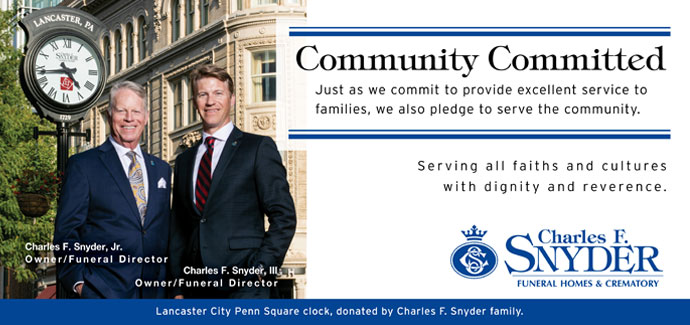 Careers
Charles F. Snyder Funeral Homes & Crematory – Lancaster County, PA
Charles F. Snyder Funeral Homes & Crematory is a progressive, third generation, family-owned and operated funeral home serving the community through five locations in the Lancaster County, PA area.
Thank you for your interest in joining the Snyder team.
We are always looking for talented people to serve our families. Currently, we are seeking to fill the following positions:
Funeral Directors & Interns – Job Posting – Posted 4/1/2022
Funeral Service Support – Job Description – Posted 4/1/2022
Facilities Technician – Job Description – Posted 4/1/2022
Administrative Assistant – Job Description – Posted 5/11/2022
IF INTERESTED IN JOINING OUR TEAM HERE'S HOW TO APPLY:
Stop by in person at any of our spectacular locations to fill out an application or send your personalized resume to Careers@SnyderFuneralHome.com.