Traditional funeral services are the most common ways families say goodbye to loved ones.
It is through the funeral process that a number of emotional needs are met. The funeral declares that a death has occurred, commemorates the life that has been lived and offers family and friends the opportunity to pay tribute to their loved one.
Traditional funeral services most often consist of a visitation and a funeral service.
The traditional funeral service with visitation remains the funeral service most selected by families. As the name suggests, there are typical components that most traditional funerals have in common (the visitation and a funeral service). It is not uncommon, however, to have these services tailored to the particular tastes, traditions or religious beliefs of the family.
The Charles F. Snyder Funeral Home & Crematory has been serving all cultures, religious denominations and spiritual faiths for over 70 years. We understand the religious traditions and rituals that are important to families of different faiths, and are able to create funeral services that incorporate them in a proper and respectful manner.
The Visitation
Sometimes called the wake, viewing, reception or calling hours, the visitation is a time for family and friends to support one another in their time of sorrow. The visitation most often occurs at one of our funeral homes in Lancaster, Lititz, Millersville, PA or Manheim Township, as we can accommodate both small intimate groups and large gatherings of family and friends.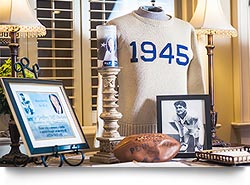 If desired, the deceased can be present in an open or closed casket, giving visitors an opportunity to acknowledge the reality of death and to say goodbye. In keeping with some family or religious traditions, the Charles F. Snyder Funeral Home & Crematory can also make arrangements to host a visitation in a family member's home or another location.
Exactly how the visitation is structured is a matter of family preference, and it is the job of our licensed funeral directors to help families decide on exactly what type of visitation they want. Some families choose to create a reverent and somber tone, while others want a more welcoming "celebration of life" reception. Many viewings incorporate video screens, photo collages and slideshows, personal effects and music hand-picked by the family to give the visitation a special customized feeling.
The Funeral Service
The funeral service is held with the body present, with either an open or closed casket. The service usually occurs within three or four days of death, but is sometimes longer based on religious ritual. The family can decide whether the service is to be public or private.
All funeral services can be created with accommodations for vision and hearing-impaired attendees.
Generally a traditional funeral service is presided over by a religious officiant, either in the non-denominational chapel of one of our Lancaster County funeral homes, or in the family's chosen church, chapel, synagogue, temple or mosque. Regardless of where the funeral is performed, each service is performed with each family's needs and desires in mind. Cultural customs and religious denomination often determine the specific elements of ritual used, and the extent to which the funeral directors need to be involved.
The ceremony itself can consist of scripture readings, prayers, a eulogy, memories and sometimes a sermon. These are usually combined with hymns and music. If there is to be an interment that same day, a procession to the cemetery follows where a brief committal service at the gravesite concludes the ceremony.