Aftercare
We know firsthand how difficult it is for grieving families to handle unfamiliar tasks following a loved one's death and the time immediately following can be extremely overwhelming. Having someone like Jody at our funeral home is our way of showing those who have entrusted us to help them in their time of loss that our service to their families does not end with the funeral service. We are here for you for the days, months, and years to come.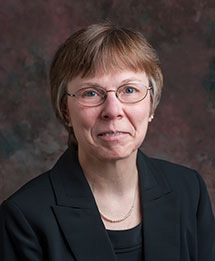 Jody O'Neal
Aftercare Coordinator
jody@snyderfuneralhome.com | P (717) 560.5100
Meet Jody…
Having spent almost the last 30 years of her life dedicated to ministry work, transitioning into the Aftercare Coordinator role at the Charles F. Snyder Funeral Homes & Crematory was a near perfect fit for Jody O'Neal. Bringing comfort to others comes naturally to her and since assuming this role Jody has not only assisted with countless funeral services and life celebration gatherings but has also experienced personal loss after the passing of a spouse and a parent – learning some lessons in the process that can only be taught in that way. Jody is honored to be able to offer her compassionate support and provide knowledgeable assistance to families after the conclusion of their loved one's funeral services. If she can help to ease the pain or lighten the burden of loss, then she is making a difference, and this brings her much pride.
5 Fun Facts About Jody:
Jody is an avid animal lover with 3 pets of her own at home. Her dog, Dominick, and 2 new playful kittens, Teagan & Meara.
Jody is a member of and attends Westminster Presbyterian Church in Lancaster where she also sings in the choir.
Jody graduated from Shippensburg University, majoring in Elementary Education and went on to teach for 18 years.
In her free time Jody enjoys visiting with the ill and elderly; whether that be in their homes, at hospitals, nursing homes, hospices, rehab facilities, or even correctional institutions.
Jody got married in 1993, to a minister, which aided in her dedication to ministry work.