Honor a life well lived with a cemetery monument, memorial bench, marker or bronze plaque
In addition to providing customized funeral services for families in Lancaster County, we also create memorials, monuments, headstones and gravesite markers for those choosing permanent remembrances and tributes for their loved ones. Each cemetery monument and bronze memorial that we create receives the same attention as if it were being built for a member of our own family.
When was the last time you purchased anything that was designed to last for hundreds of years?
That is exactly what you will be doing when you purchase a cemetery monument to commemorate a life lived, a historical event, or a major achievement. For that reason, such a purchase should be planned and made with care and skill by a company with years of experience and a great reputation, so that it will always be a source of family pride, history, and legacy.
Continuing the Snyder Family Tradition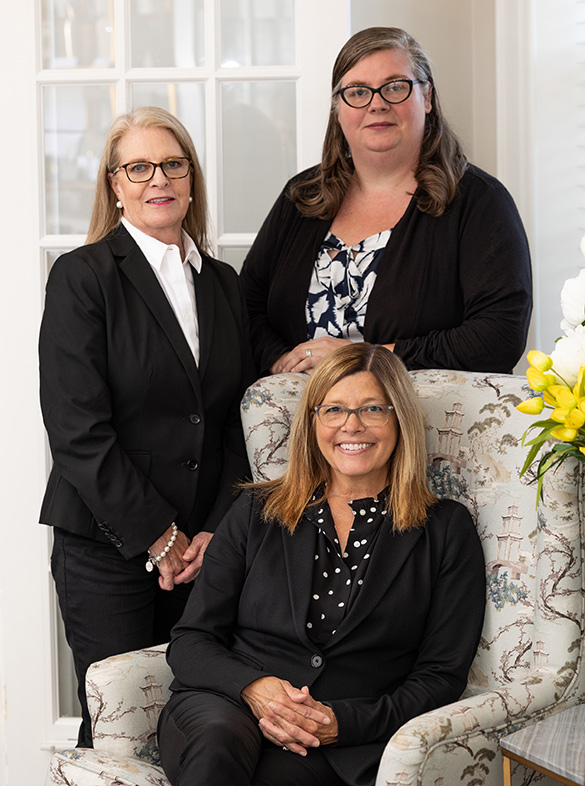 Kathy Snyder Guidos, Beth Keown and Chris Snyder Cunha
Heritage Monuments, LLC was founded in 1985. From 2000, Heritage Monuments had been operated by Sue Snyder Bleacher, the daughter of Charles F. Snyder, Sr. until January 2020. Our beloved family member Sue Snyder Bleacher passed away in February 2020. Chad Snyder, Sue's nephew purchased Heritage Monuments just prior to her passing to keep it under the Snyder family umbrella of services making it a division of Charles F. Snyder Funeral Homes & Crematory.
Now operating under the Charles F. Snyder Funeral Home & Crematory, Sue's sister, Kathy Snyder Guidos is proudly carrying on the Snyder family tradition of always putting the family first by offering insightful, compassionate service during difficult times. Heritage Monuments, LLC is located just down the road from the Charles F. Snyder Funeral Home on Blue Rock Road in beautiful Millersville, PA, but can meet at any of our 7 locations.
Heritage Monuments LLC is located in Millersville, PA, but can meet at any of our seven locations of the Charles F. Snyder Funeral Homes around Lancaster County. We offer a variety of monument services, including design, creation and production, engraving, restoration, cleaning and repair.
Design your own tribute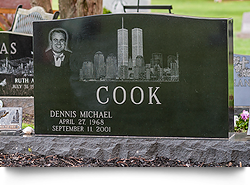 We will work closely with you to help you choose and design the appropriate memorial for your loved one.
Many families choose to design their own funeral memorial, creating a distinct and personalized remembrance. Family photos, etchings of a favorite hobby, and verses or poems have all been incorporated into headstones and gravesite markers.
We typically make monuments and head stones out of granite, and can also work with bronze to create unique markers and plaques.
We specialize in the sale, design, and placement of permanent monuments and memorials in cemeteries, at schools, in parks, at churches, and at business locations throughout Lancaster County.
Visit Heritage Monuments at our new location on Blue Rock Road
Call our main office at 717-872-1750 or visit the Heritage Monuments web site to arrange a convenient meeting at one of our seven funeral home locations.
Main Office
320 Blue Rock Road
Millersville, PA 17551
Phone: 717-872-1750
Millersville
441 North George St.
Millersville, PA 17551
Phone: 717-872-1750
Downtown Lancaster
414 East King St.
Lancaster, PA 17602
Phone: 717-393-9661
Lititz/Neffsville
3110 Lititz Pk.
Lititz, PA 17543
Phone: 717-560-5100
Spacht-Snyder – Downtown Lititz
127 S. Broad St.
Lititz, PA 17543
Phone: 717-626-2317
Willow Street
2421 Willow Street Pike
Willow Street, PA 17584
Phone: 717-464-4600
Strasburg
7 S. Decatur Street
Strasburg, PA 17579
Phone: 717-687-7644