Family to Family:
The Charles F. Snyder Funeral Blog
So Many Choices…
Posted on June 22, 2016 by Anne Corvelle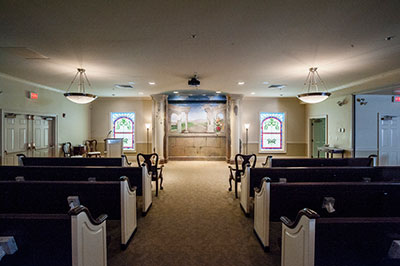 Whether you are planning ahead for yourself or facing the sudden loss of a loved one, the task of choosing a funeral home to best meet your needs can be a bit daunting. What considerations should be made? You keep reading, I'll keep writing, and we'll meet up at the end.
The main idea behind selecting a funeral home is identifying your priorities. This includes, but is not limited to:
Location – Many people consider proximity to home, their church or place of service, and/or cemetery. The Charles F. Snyder Funeral Home & Crematory has four locations convenient to all parts of Lancaster County.
Familiarity – It is common to select a funeral home your family has a history with, or one which a family member had a positive experience with while attending services. We have been serving local families since 1947, conducting business under the Golden Rule and treating each family as our own.
Staff – On that note about treating each family as our own, I think it would be fair to say that everyone wants to feel comfortable with the people they will be working with and who will be caring for their loved one. Here at the Charles F. Snyder Funeral Home &Crematory, the goal of each member of our staff is to be professional, yet make each person we meet feel like they're at home with family.
Adherence to religious or cultural requirements – Will the funeral home allow the necessary rituals for your loved one? We've assisted with services with nearly every conceivable religious and cultural ritual and are happy to do so for your family. Our aim is to serve each family to the best of our abilities while showing the utmost respect for religious and cultural norms.
Facilities/Parking/Accessibility – Make sure that the funeral home has ample space for your needs. Our four locations have much to offer for any size service – viewing areas as large or small as needed, both public and private; our buildings are handicap accessible, and parking lots to accommodate large crowds (and an experienced staff to direct the flow of traffic!).
Veterans' Services – How well does the funeral home serve veterans and their families? Our funeral home was founded by a veteran of World War II. Charles F. Snyder, Sr. was dedicated to serving his fellow veterans, and we continue this today as a member of the Veterans & Family Memorial Care Network. This, coupled with our experience in serving veterans, allows us to assist in handling the necessary paperwork in applying for veteran's benefits (which varies, depending on length and time of service) and give each veteran the celebration and thanks they deserve.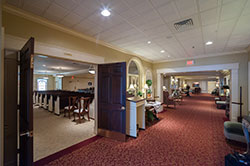 Consider what type of service you'd like to have – traditional, cremation, green, etc. When choosing cremation, most people prefer to use a local crematory. We have Lancaster County's only on-site crematory, so your loved one never leaves our care. If earth-friendly is a top priority, we're also the only funeral home in the Susquehanna Valley to be certified by the Green Burial Council – an organization that has developed standards for funeral homes, burial products and burial grounds.
No matter the service you choose or needs of your family, we at the Charles F. Snyder Funeral Home & Crematory are always ready to help.
Categories: Cremation Services, Green Burials, Grieving, Other Posts Worth Reading, Selecting Funeral Services
Comments on this Article
September 07, 2018
My sister and I visited Charles Snyder Funeral Home in Litiz. Our brother was just transferred from hospital care to hospice. He was only 64 years old, and suffering from Alzheimers. It just seemed days ago, he was doing well.
With emotions very high, we stopped by for information on cremation services. Neither one of us, had ever planned a funeral before. The staff was amazing. They where very patient, and kind. They went through all the information, in such a kind and professional yet gentle way.
My brother passed shortly after our meeting. Snyder's took care of everything. I trusted them completely with my brother. I knew he was be treated with respect.
The family has our viewing in the family room. It was perfect. A time for us to "hang out" with George, for our final moments. It was dignified, and relaxed. Just want we needed after a month back in forth to University Hopsital in Philadelphia. Relaxed and peaceful. We had a short service there and said our good-byes. That comfort room, made it easier. It was just what we needed. We where all drained physically and emotionallly, and our grieving has just started.
A few days later, we where called to "picked" George. My sister and I figured we would pick up a shopping bag from the front office. and thats that.
No way. Jody met us at the door. We where asked to follow her down the hall. Across from the comfort room, was a little chapel-like room. It had soft music playing, a small table with candels lite, and my brothers urn in the center.
We where so surprised. It was beautiful. And so unexspected. Such class.
The final moments there in that room, was so precious to us. The three of us together for the last time.
Very overwhelming. I needed that more then I knew. Thank you.
Your kindness , professionalism and pure Class. Thank you. Thank you all
George's sisters, Debbie and Linda


More Recently-Posted Articles
Meet the Author
Browse our posts by topic
Browse our posts archive