Family to Family:
The Charles F. Snyder Funeral Blog
Roses are Red…
Posted on July 13, 2016 by Anne Corvelle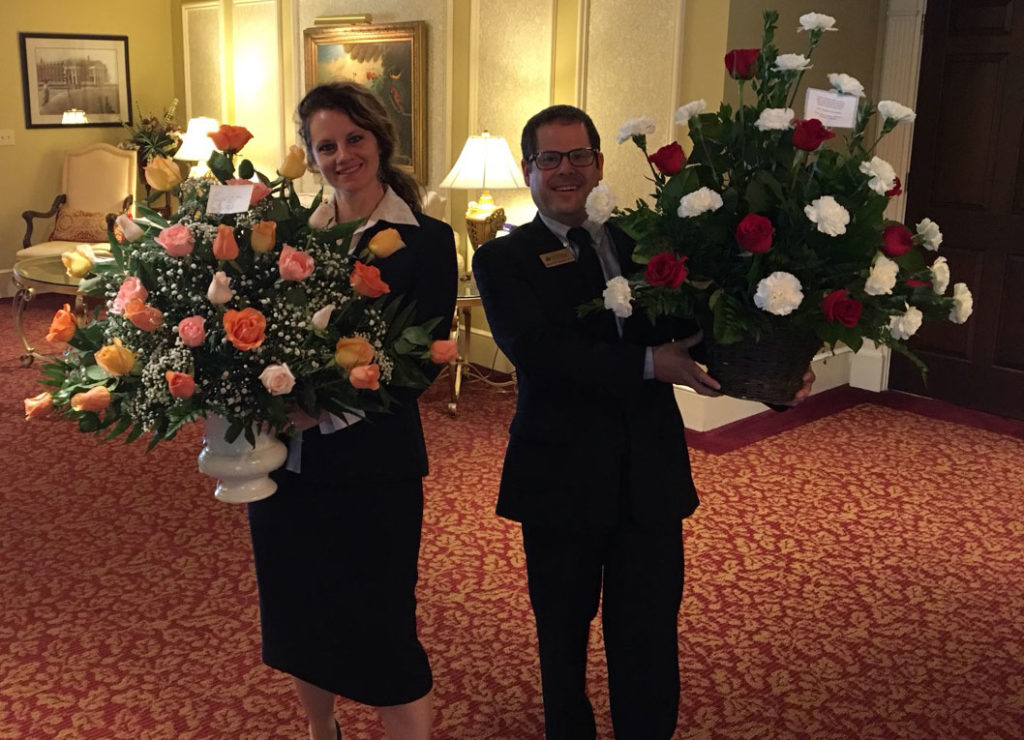 Are flowers really necessary at a funeral? Is it a withering tradition? I mean, they just get thrown away after it's over, right? People often state that flowers are pointless because they end up in the trash, but flowers add dignity and beauty to a service. Thankfully, the days of flowers' main purpose of perfuming the room are gone. Today, flowers enjoy the privilege of bringing beauty to an emotional and painful event.
Other than being a token of respect for the deceased, flowers are a means of expression. They can be easier than putting feelings or thoughts into words by choosing a particular color, flower and/or design that reminds them of their loved one and what that person meant in their life. After spending the past several years working in environments where I've been exposed to countless funeral services, I can tell you first hand that flowers add a special gracefulness and beautiful scenery to a usually tearful service.
People are drawn to them and will often comment on how a relative or coworkers must have felt or how a certain flower reminded them of the deceased. Flowers add beauty and tranquility to a funeral. Attendees will often spend time looking at the flowers, particularly while mingling or waiting to visit with the family. The bereaved family will often visualize the flowers while reflecting upon the service.
The use of flowers as an expression of love and respect extends beyond the service to cemeteries when friends and family members leave flowers in memory of their loved ones.
Wouldn't the money be better spent making a donation to an organization selected by the family? "In lieu of…" requests are well-meaning and a great way to honor a person's memory by donating to a charity with which they were affiliated in some way, yet it can also bring mixed emotions. Some people who have attended services without flowers expressed that something was missing – the room felt cold and depressing. It is OK to express your sympathy as you feel comfortable, by either making a donation or sending flowers. It is also OK to do both.
Flowers are both symbolic and aesthetic. It's up to you to allow your heart and emotions to dictate what kind of flowers you will send.
Categories: Grieving, Other Posts Worth Reading
More Recently-Posted Articles
Meet the Author
Browse our posts by topic
Browse our posts archive