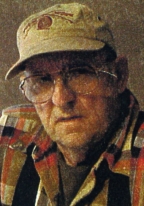 Robert L. Geibe, 72
Robert L. Geibe, 72, of Lititz passed away Thursday, July 10, 2008 at Lancashire Hall. Born in Lancaster Co., he was the son of the late George and Pauline Geibe. He was the husband of Barbara Geibe.
Robert was employed by Wilbur Chocolate for 40 years before his retirement in 1998. He was an avid outdoorsman. Robert enjoyed grouse hunting. He was an accomplished taxidermist and mounted his own grouse. He also enjoyed fly fishing which the latter was his passion and teaching children the art of fly fishing. Robert and Barbara's favorite get away was Millersburg, PA where they enjoyed riding the ferry together, hiking to the winery, and fishing in the Wiconisco Creek and Susquehanna River. Robert and Barbara also presented fly tying shows up state and in and around the local nursing homes. He was a member of the Isaac Walton League, Ned Smith Center for Nature and Art, and the Donegal Chapter Trout Unlimited. Robert also attended Coleman Memorial Chapel.
Surviving in addition to his wife Barbara, is a daughter, Bobbi Jo Maxwell of Mountville. A sister, Sandy Stone of Elizabethtown. A grandson, Noel Dupler of Marietta. 3 step-children.3 great grandchildren. 3 nephews and several nieces, aunts, and uncles.
Memorial contributions in Robert's name can be made to any of the organizations listed above. Funeral Services will be private and at the convenience of the family. Charles F. Snyder Jr. Funeral Home and Chapel in charge of arrangements 560-5100. To send an online condolence or for more information please visit www.snyderfuneralhome.com
Leave a condolence on this Memorial Page
Barb and Family ,
Please accept sincere condolences from the members of Donegal Trout Unlimited. Bob will truly be missed in many ways. His love of fly tying and fishing was an inspiration for all of us. His talent was obvious and his willingness to instruct, donate and volunteer his time was always welcomed by the chapter. So in speaking for Donegal TU I would like to express our sorrow in learning of his passing.
Ted Downs
Vice-President Donegal Trout Unlimited

Barbara and Family,
I am sorry to hear that Bob Geibe passed away. Bob was an avid supporter of Donegal Trout Unlimited and helped with numerous TU projects. We will always remember Bob at Tu meetings sitting at his fly tying table teaching us the latest things he had learned about tying flies. Bob we will miss you and Barbara we wish you the best as you adjust to a new life without Bob.
Bob Wyble
Donegal Trout Unlimited
Sorry to here the news about Bob's passing! He was a great fly tyer. I just used one of his flies in Canada and it worked super! Got over 30 fish in 2 days with the one fly!
Russell Guthrie DTU
Barb & Family,
I only knew Bob for a very short time through DTU, but his joy in flyfishing and tying were an inspiration and delight, as were his stories. We will all be the poorer for his passing.
Take care.
Mark McMaster
Donegal TU
Barb and Family:
I'm so terribly sorry for your loss of Bob. I shall always remember his generosity with his making me flies for the Casting for Recovery Program for the participants gift bags at the Retreat. He would always throw in more than was asked for, and would include some for me to fish with. I consider him a wonderful tyer and a very generous, kind person. I shall miss him. I especially remember seeing him at the picnics for Trout Unlimited. Sorry I didn't get a chance to fish with him.
He had a lot to offer and made a huge contribution to Donegal Trout Unlimited and all the events that needed a tyer.
His talents and abilities are unmatched.
He will be missed.
Most Sincerely,
Faye Haering