Family to Family:
The Charles F. Snyder Funeral Blog
Valentines for Veterans
Posted on February 10, 2016 by Anne Corvelle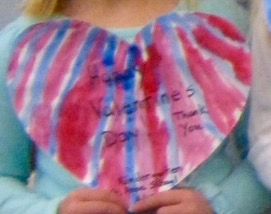 Love is in the air and it is time for the Charles F. Snyder annual Valentines for Veterans project! Students from many local schools participate in this project by sending us handmade valentines to provide to local veterans. A special thank you goes to students in grades K-4 at St. Anne School, Lancaster, St. Paul Christian Early Learning Center in Lititz, Hope UMC Preschool in Ephrata, and Upper Octorara Presbyterian Church Preschool. The cards will be distributed to the Coatesville VA Medical Center, where many veterans are cared for through residential, inpatient, day and recreational programs.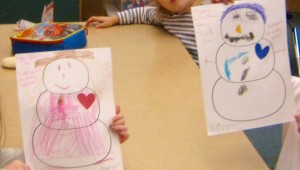 Coordinating this project not only helps the children who make the cards to learn honor and respect for those who served our country, but it gives us the opportunity to commemorate and remember those we served at their time of need. At Charles F. Snyder, we are especially proud to help veterans and their families plan services that honor those who have served our country. We are the only funeral home in Lancaster County that is a member of the Veterans & Family Memorial Care network. You can see a full description of the services we offer for veterans here.

As for the project, I am probably more than a little biased since my daughter's kindergarten class is involved, but I can attest to the fact that the participating schools do a wonderful job helping to reinforce what we teach at home – that everyone deserves love, no matter what. As some veterans seemingly have no one to care for or love them, we are humbled to provide a bit of warmth and love through these valentines. Since some of the cards were made a few days before January's blizzard, some valentines were heavily influenced by the excitement of the impending snow. You just never know how effective a big snowman might be at warming someone's heart!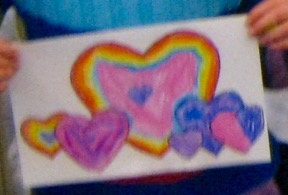 Categories: Veteran Services
Comments on this Article
February 16, 2016
The veterans at the Coatesville VA were so touched to receive the valentines! Pamela Kopp
February 11, 2016
This is a wonderful idea that has ben ongoing at the Charles F Snyder Funeral Home. Just wanted to menion two other elementary schools that participated this year. Park School and Our Lady of Angles School both in Columbia. PA did a fabulous job making valentines. In fact, Our Lady of Angels made approximately 90 valentines for this wonderful project!
Bonnie Schmitt
Family Care Cordinator @ Charles F. Snyder Funeral Home and Crematory
February 10, 2016
This is beautiful. If you ever need help with projects, let me know. Keep up the great work.

Josie (Ransing) Rice
More Recently-Posted Articles
Meet the Author
Browse our posts by topic
Browse our posts archive