Family to Family:
The Charles F. Snyder Funeral Blog
Under-Acknowledged Veterans of WWII | Part 2
Posted on April 26, 2016 by Anne Corvelle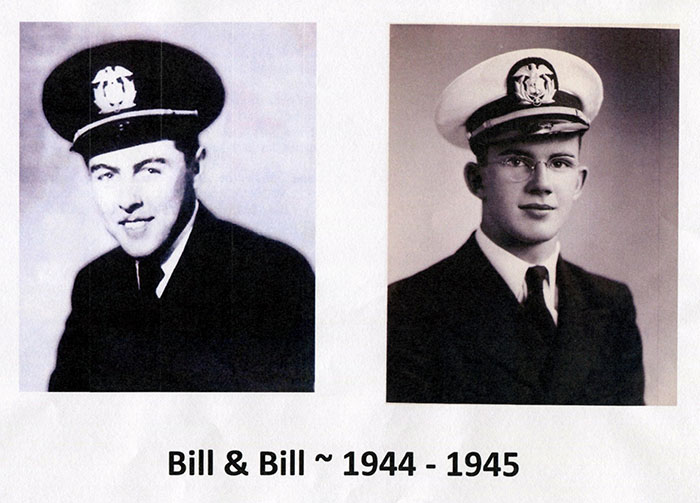 Moving across the Atlantic and Pacific took more than just one or two ships at a time; supplying the troops on the front lines was a full-time operation that required convoys of both merchant and military ships. A convoy could be a few a two cargo ships and three military vessels or as many as 100+ ships along with military escort vessels. Mariners were in danger of being in harm's way at any time, but they knew that there was a job to be done. Life as a Merchant Mariner wasn't easy, not just because they were thrust into the middle of a war, but they knew that any time they weren't on a ship, even if their ship sank, they wouldn't get paid. They also arrived home long after the war as the Merchant Mariners were always the last to come home, transporting returning troops and damaged war materials and delivering goods to redevelop Europe (i.e Marshall Plan).
Back in March, Chip and I had the pleasure of meeting with Mr. William Balabanow and Mr. William Kelley, two veterans of WWII as Merchant Mariners. They enlightened us as to their experience with the United States Merchant Mariners, the inner-workings of the USMM during WWII, along with some of the history that was left out of the headlines (see Part 1).
Mr. Kelley served with the USMM from 1944-46, entering during his senior year of high school, attending basic training and radio school. He travelled in the Pacific Theater to Okinawa, India and the Philippines, assisting with troop transport during the war and occupation troop transport. After graduating from Bethany College in 1950, Mr. Kelley was drafted for the Korean War and served with the Army Security Agency, one of the precursors to the NSA. This was followed by a career with RCA, ending with his retirement in 1988. Currently, Mr. Kelly serves as a social worker with the Office of Aging as a volunteer ombudsman resident advocate for long-term care (nursing and personal care), for people who either cannot speak for themselves or do not have a relative to speak for them.
Mr. Balabanow spent his entire career with the USMM, logging 33 years on sea, during both peacetime and wartime, retiring in 1979; he served during WWII, Korea, Vietnam, and during the Cold War (non-conflict). He originally planned to serve with the US military during World War II, but was rejected by all branches; even getting drafted via selective service didn't work, so he signed up with the USMM to get involved with the war effort. Like Mr. Kelley, Mr. Balabanow completed basic training and radio school. As a radio officer with the USMM for more than 30 years, Mr. Balabanow saw the evolution and transformation of radio technology, from the most basic to the advent of satellite technology in the 1970s.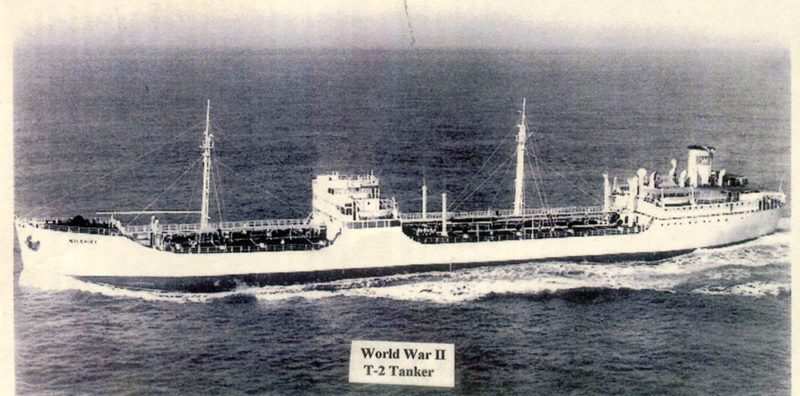 Following WWII, jobs were reserved for military veterans, so that is what led Mr. Balabanow to re-sign with the USMM. The hopes of veterans benefits or any sort of recognition died along with President Franklin D. Roosevelt. It was over 40 years (and many lawsuits) later, members of the USMM during WWII were finally named veterans in 1988 and entitled to some limited benefits, all of which were too late, other than VA medical and death benefits. There is a bill that has been proposed time and time again, HR536, that would bring a belated thank-you to the USMM to recognize their service, but it keeps reaching a stalemate and must be re-introduced every two years.
From everything I've learned over the past month, there is a well-deserved and overdue thank-you to the members of the United Stated Merchant Mariners to all of their work in fighting for our freedom and working with our troops to keep us safe.
Categories: Other Posts Worth Reading, Veteran Services
Comments on this Article
May 05, 2016
We would be happy to read one of two written speeches before your group. Free of charge.
1. THE U S MERCHANT MARINE. from its conception thru the present, emphasizing its role during WW2.
OR (but not both at one setting).
2. ATROCITIES suffered by two Lancastrians torpedoed in the Arabioan Sea during WW2.
Contact: Bill Balabanow, 717 569-0391.
More Recently-Posted Articles
Meet the Author
Browse our posts by topic
Browse our posts archive