Family to Family:
The Charles F. Snyder Funeral Blog
Salute to Veterans
Posted on May 12, 2016 by Anne Corvelle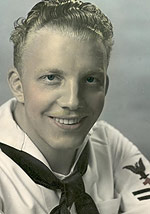 Most people associate veterans strictly with Memorial Day, Independence Day and Veterans Day, but we firmly believe that veterans should be celebrated and supported all year long. That is why we sponsor so many efforts throughout the year, including the ninth annual Salute to Veterans Lancaster Barnstormers baseball game at Clipper Magazine Stadium, which is organized by state Representative Steve Mentzer. This year's game is scheduled for Friday, May 27 th at 7pm. This event, free for veterans, is a great way to thank and honor them before, during and after the game; and enjoy a wonderful evening of America's pastime.
The evening will begin at 5:45pm with a program honoring veterans, emceed by retired WGAL personality, and Air Force veteran, Dick Hoxworth, will include performances by the Vet 21 Rifle Salute Team, Washington Memorial Pipe Band and the New Holland Band. There will be a special welcome to all veterans, a presentation of colors, and remembrance of the fallen. The night will conclude with fireworks set to patriotic music. Various veterans groups will be on hand, and you may even have the opportunity to meet some of the veterans belonging to the groups whose monthly meetings we sponsor, including our Merchant Mariner friends, Bill & Bill!!
This event began back in 2008 with then-state Rep. John Bear who worked to rally the community to honor local veterans and treat them to a night at the ballpark. The event was successful beyond his expectations, and quickly became an annual tradition. We expect this year's event to be no different as there are about 1,500 tickets available – each veteran who registers will receive two tickets and a Barnstormers Bucks voucher toward food purchases.
Tickets are available on a first-come, first-serve basis to veterans who call Rep. Mentzer's office at 717-626-1776.
No tax-payer money is used to support this endeavor and all costs are underwritten by several local business and organizations, including the Charles F. Snyder Funeral Home & Crematory. As a family business started by Charles F. Snyder, Sr., a veteran of the US Navy in World War II, we are honored to be a part of such a special event to pay tribute to all our veterans who have both bravely and proudly served our country.
If you are a veteran, we hope to see you there! If you are not a veteran, we hope you'll come out for a fun night out at the ballpark and join us as we salute our veterans!
Categories: Other Posts Worth Reading, Veteran Services
More Recently-Posted Articles
Meet the Author
Browse our posts by topic
Browse our posts archive