Family to Family:
The Charles F. Snyder Funeral Blog
Peace & Hope Following a Miscarriage
Posted on February 16, 2016 by Anne Corvelle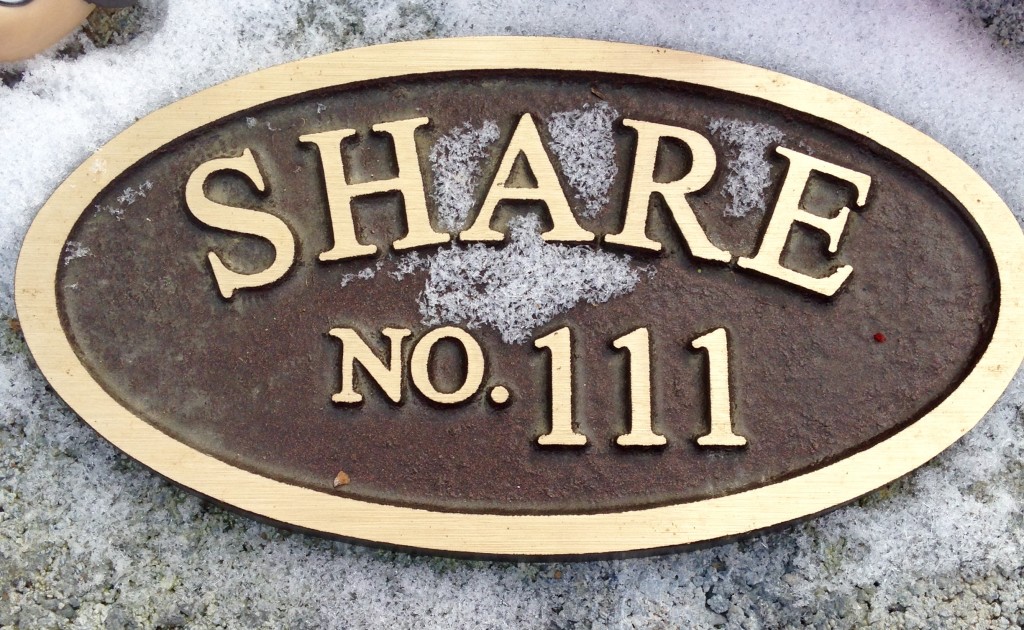 May 19 and August 31 will be very painful anniversaries for the remainder of my lifetime; I expect that January 19 and April 25 of 2016 to carry the same weight of loss and emptiness. The former are the dates in 2015 when I lost my third and fourth children, the latter were my due dates. Both of these children were completely unexpected, yet celebrated surprises for our family, yet both were met with the grief and pain that no human being should have to endure.
Both of our children were a mere 6 weeks, but the sense of loss was overwhelming. The physical pain was excruciating, the emotional pain unbearable. The heartache and emptiness I felt in my body was unlike anything I had ever known. The best description I can give is that my heart felt like it had been put through a blender and I was left all alone to put it back together.
Following each miscarriage I was met with silence or expectations that I would "get over it" and "move on". Sadly, many of these attitudes and reactions came from my own family and friends. 1 in 5, or 20% of pregnancies end in miscarriage. That is an enormous segment of the population to have been affected by such a tragic experience, and there is barely a whisper about it. The anger that welled up within me at the lack of conversation about miscarriage and support for the women suffering in silence is what has given me the strength to keep moving. The more I talk about it, the better I feel and the more women (and even some men) approach me with their own stories, some going back more than 50 years, and some that had not previously been discussed.
These new and unwanted, experiences have given me much to discern in my life – how am I supposed to use this experience to change the world? I once read that we are all given hardships and challenges in life, sufferings, really, so we can use what we have experienced and learned to help others. Thankfully, the partnership between the Charles F. Snyder Funeral Home, St. Joseph New Catholic Cemetery and SHARE, does just that by providing grieving parents with a place to visit, opportunities to meet other parents experiencing similar feelings of loneliness or emptiness, tools to find ways to heal, and discovering peace and hope in their lives, both now and for the future.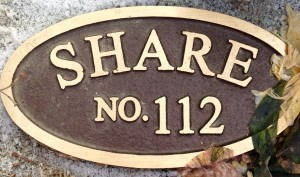 SHARE burials are held the second Tuesday of January, March, May, July, September, and November. The graveside service starts at 2:30 pm on those days. These services are led by a variety of local clergy who willingly give of their time to provide the service. Share Burials are offered in love and without cost by Share of Lancaster, Inc., and the Charles F. Snyder Funeral Home. St. Joseph's New Catholic Cemetery has donated the ground and provides all maintenance as a free service, offered out of concern and compassion. Various support groups meet one Tuesday evening per month and remembrance events are held during the year.
That same pain that I have endured is the same that countless others have also suffered through. It doesn't matter if a child was 6 weeks or 36 weeks, the pain is the same. That child will always be your child to love, remember and honor.
Honoring your child can be as simple as naming them, something that I didn't feel I could do, having lost two children so early. Shortly after the first SHARE burial I was a part of, I took our oldest child to the cemetery to show her where our baby had been buried. She quickly asked if we had given our baby a girl name or a boy name, and when I told her that we had not named the baby because it was too small for us to know which kind of name to choose, she replied, "You need to give it a girl name because we only have girl babies in our family." I was so impressed by her concern in the matter that I asked her to help us think of a good name. After we lost our second baby, she decided that our babies should be named Peace and Hope…unbeknownst to her, those were the two things I had wanted most in the world to heal my aching heart.
Much more information on pregnancy loss support is available at http://shareoflancaster.org/
Categories: Grieving, Share Burials
Comments on this Article
February 16, 2016
Thank you for sharing this story, Anne! I will pass it on to many I meet through working with parents suffering loss with the expectation it may bring them peace and hope as well. Condolences on the loss of your babies.
More Recently-Posted Articles
Meet the Author
Browse our posts by topic
Browse our posts archive