Family to Family:
The Charles F. Snyder Funeral Blog
My Shining Light
Posted on March 23, 2016 by Anne Corvelle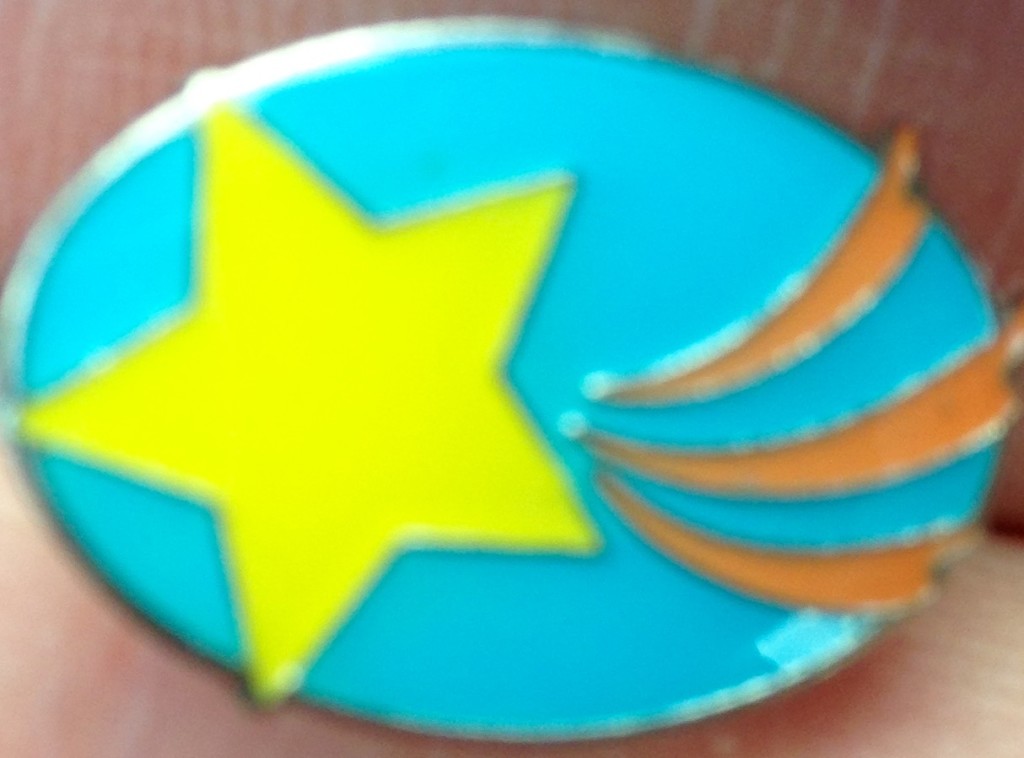 For the past six and a half years, I have agonized over raising our children in the manner which my husband and I felt would be best. After several years of being told that we would be unable to have children, and the natural urge to hover over them as a result, trying to find a comfortable mix of being over-protective and encouraging independence has not always been easy. What has been easy, however, is continuously questioning our decisions and wondering if we are setting a proper example of faith and values.
Over the years, working full time and only being home for dinner and bedtime, the stress of a hectic schedule, along with the eventual addition of our second child, seemed to take a toll on our oldest daughter, Lily. I had calculated that I missed approximately 75% of her life due to work, meetings, etc. As a result, it all had taken quite a toll on my confidence in motherhood, and I felt my inner fire growing dimmer. That is part of the reason for why I am now with Charles F. Snyder Funeral Home & Crematory, scaling back my work schedule in an environment that is completely supportive of families to allow for more time with my kiddos, all while maintaining and expanding upon my professional skill set.
Despite my lamenting about being a terrible mother, feeling like a failure who makes mistake after mistake, I have been encouraged along the way by small successes in seeing Lily make good choices and looking out for others. It has been a pleasure watching her grow into a wonderfully kind, compassionate, faith-filled young girl, who cares about everyone, is quick to help those in need, loves animals, and wants to become a veterinarian.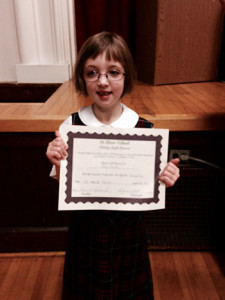 A few weeks ago we received an email from Lily's school that suggested we attend that Friday morning's prayer service and award ceremony. After much wondering about what kind of award she could possibly receive at such a young age, the day had come. When it was time for the awards to be announced, Lily had won the Shining Light award for her class; it is described as being an award for exemplifying the life of Christ. She was surprised and excited, and her smile lit up the room. We are so proud of how far she has come over the years, from being completely timid to immediately willing to help anyone and stand up for what is right and good.
That settled it, either we really are on the right track in raising our children, or Lily was just born this kind-hearted and level-headed. Either way, just when the pressures of life had gotten me down, she set a spark that reignited my confidence in being a good role model to raise our children to be compassionate, loving, determined individuals, who will work to make the world a better place.
Congratulations, Lily. Shine on beautiful girl!
Categories: Other Posts Worth Reading
Comments on this Article
March 25, 2016
Congratulations, beautiful Lily. Anne, that looks like a uniform. Does Lily attend St. Anne's??
Contragulations to your entire family for your care and concern.

Josie (Ransing) Rice
More Recently-Posted Articles
Meet the Author
Browse our posts by topic
Browse our posts archive