Family to Family:
The Charles F. Snyder Funeral Blog
Keeping Them Close to Your Heart
Posted on April 5, 2016 by Anne Corvelle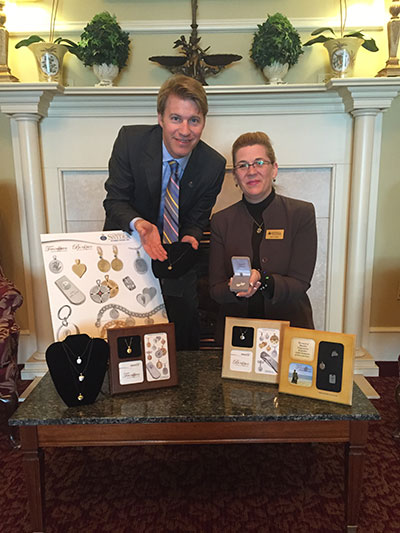 How would you like to be able to keep a little something of a loved one who has passed? Not just a favorite picture or tea set, but a special something that can be your personal connection to them throughout your lifetime.
Here at Charles F. Snyder Funeral Homes & Crematory, we offer many different ways to memorialize your loved ones through an array of keepsakes; including candles, key chains, wind chimes, blankets, cufflinks, and a seemingly endless variety of jewelry. Blankets aside, the vast majority of the keepsakes we offer either contain cremated remains or are cherished pieces custom of jewelry.
We offer many unique and custom pieces of jewelry, some of which we are only able to get one or two of, and our offering include the Thumbies™ line. If your family was served by our family within the past 5 years we have a fingerprint on file, so that one week, one year, or five years down the road, a family member can contact us to order a custom piece of jewelry with the unique fingerprint of your mother, husband, sister, grandfather, child or other loved one.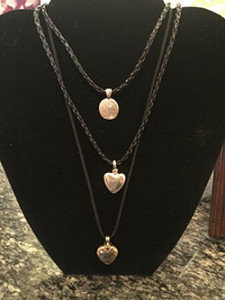 The most significant details about this particular line is that you can get just about anything that matches your personal style – from dog tags to pendants, rings and bracelets to beads and cufflinks. Each allows for an inscription and is designed with your loved one's fingerprint. Some even allow for the addition of a synthetic or genuine birthstone (the recent prices of which, surprisingly, have been only a few dollars apart). The attention to detail in these very personal keepsakes gives you something to keep close to your heart that you can use or wear every day. Many people love the personal connection of being able to touch, hold and feel the fingerprint, or owning a wearable that's a constant reminder of the one they love.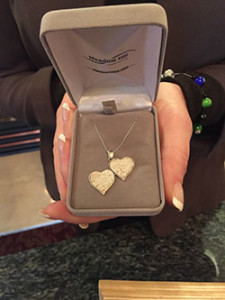 Keepsakes are not just limited to your human companions, but many of the keepsakes mentioned are also available for beloved pets. Thumbies™ has a pet line called Buddies, which can use paw, claw, hoof and nose prints to create personal pieces. When providing pet services, we also keep your pet's prints on file. For more information on our pet services, click here. I already plan to memorialize my little fur balls, Sonny & Sydney, but knowing the love affair that our girls have with them, we'll each probably end up with our own memory-invoking piece dedicated to our furry family members.
Interested in what might speak to your heart? Call or stop in any of our locations to learn more and see what we have to offer to celebrate the memory of your loved ones. Better yet, contact Ann Danz, our resident "Thumbies™ Queen," at our Lititz Pike location, for her expert assistance in selecting something to create your own cherished keepsake.
Categories: Grieving, Other Posts Worth Reading, Pet Services
More Recently-Posted Articles
Meet the Author
Browse our posts by topic
Browse our posts archive