Family to Family:
The Charles F. Snyder Funeral Blog
Keeping the Flame Alive
Posted on April 13, 2016 by Anne Corvelle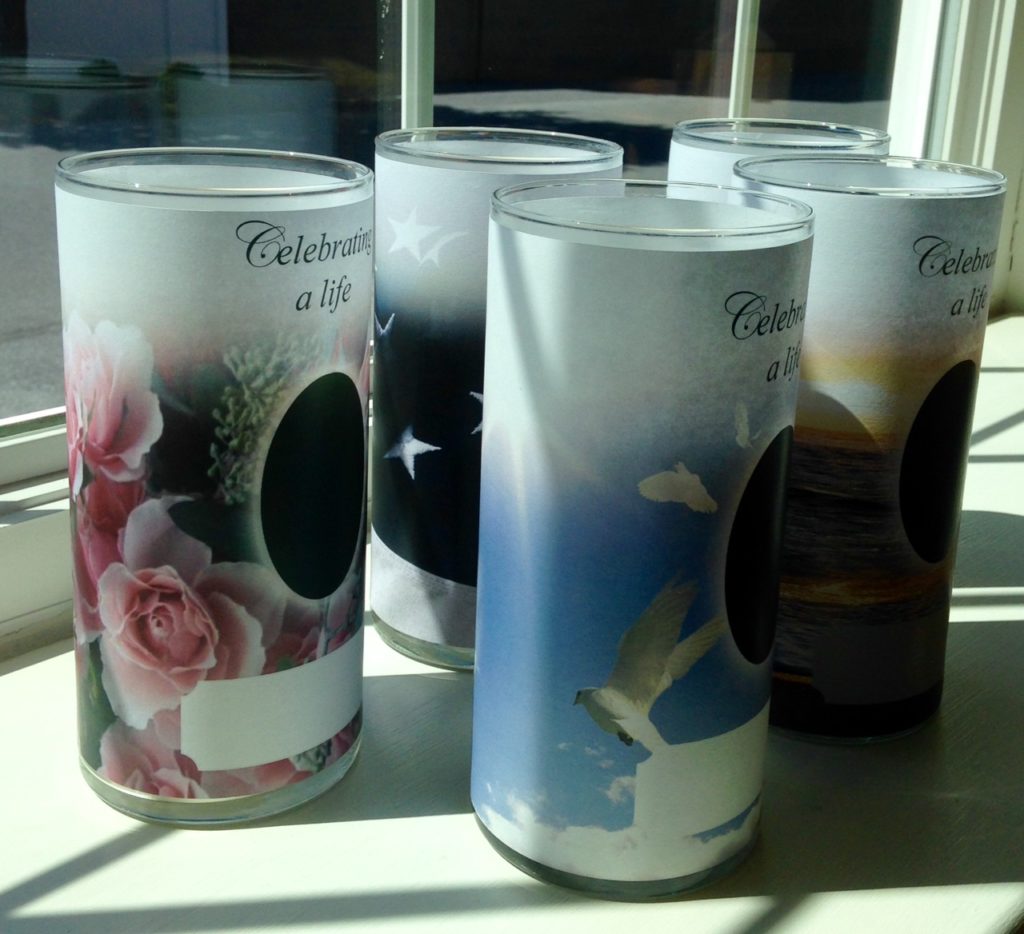 Sometimes people who lose a loved one tend to worry that the day will come when they will forget the one they lost; every memory, their voice, their face, their laugh, their personality. To be quite honest, I think that is a valid concern. Once they are no longer a part of your everyday way of life in a physical sense, you need to rely more on your memory, which, as you may very well know, can be affected by the stress experienced following a loss.
So, how do you cope? Well, that depends on the person – we're as equally different as we are human – and this can take time trying a few things to find what works best for you. Some people reminisce by looking through photo albums, or having a family dinner and telling stories, watching family videos, etc.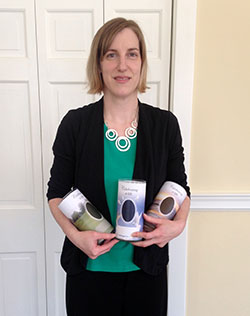 We at Charles F. Snyder Funeral Homes & Crematory believe in supporting the memory of your loved ones, well past the service. That is why we gift a candle of remembrance at our services, which is dedicated to and designed for the person whose life we celebrate. We offer these candles in a variety of themes to draw a personal connection to the memory and interests of your loved one. Many are based on hobbies, places, surroundings, and careers – golf, beach, gardens and many nature scenes, and even quilting. Each candle is personalized with a photo, name and dates.
While a part of our services, this gift to the families we have the privilege of serving is just a small effort on our part to give families a little something to help them honor and remember their loved one. Whether a family selects the candle themselves or allows us to surprise them, families often comment that it is comforting to know that they will have a special, personal item to take home. Often other family members will be so impressed and touched by this special memento that they will request one of their own.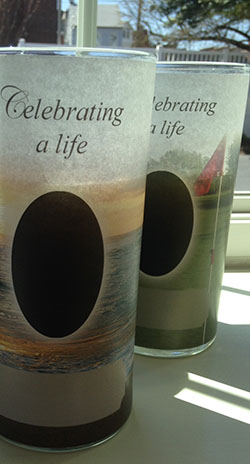 I'll let you in on an exciting little secret…well, not really a secret, but you get the idea: whether your loved one's service was recent or a few years ago, you are not out of luck. We can make a candle for anyone, even your pet, as long as you have a picture that we can use. While we prefer something digital that can be emailed, we can also scan a decent-quality picture that you bring to us. The current price is $25 for these high-quality candles, which are also made in the USA. The finished product comes from our King St. location (most often, we can fill your order while you wait), but, if you don't mind a longer wait, you can stop at any of our convenient locations throughout Lancaster County to place an order.
Come see how these special keepsakes take what seems like a flicker of a memory, and bring back a lifetime of warmth and light your loved one brought to your life.
Categories: Grieving, Other Posts Worth Reading
More Recently-Posted Articles
Meet the Author
Browse our posts by topic
Browse our posts archive