Family to Family:
The Charles F. Snyder Funeral Blog
It's pretty easy being green…
Posted on June 5, 2016 by Anne Corvelle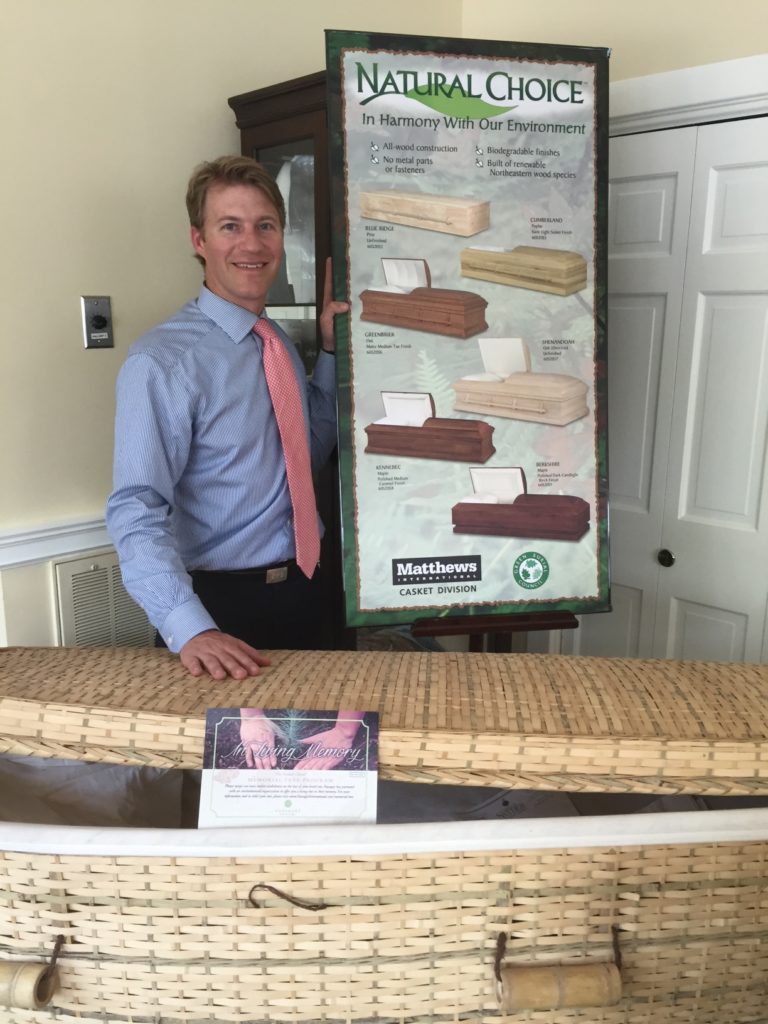 With Earth Day more than a month behind us, the Charles F. Snyder Funeral Homes & Crematory is still celebrating the green options available to the families we serve. Just this week, we were featured in the Cumberland County newspaper, The Sentinel, as part of a feature on green burials. It is fitting since we are the only funeral home in the Susquehanna Valley to be certified by the Green Burial Council – an organization that has developed standards for funeral homes, burial products and burial grounds. What exactly constitutes a green burial? Keep reading and you will be well-informed by the end of this post, or hopefully at least spark your interest.
Choosing green services can range from making a few select choices to planning an all-out green burial – there are options for traditional services, cremation, and burials. Some families choose green burials for religious beliefs, but others are purely due to personal beliefs and concern for the impact on the environment.
Traditional options include completely biodegradable, metal-free caskets; burial shrouds and environmentally-friendly embalming fluid and cosmetics. Burials are bit trickier as most local cemeteries require concrete or bronze burial vaults to prevent the casket from becoming crushed from the weight of the ground and heavy equipment used to open other graves, and/or keeping the ground from sinking following the eventual decomposition of the casket and remains. That said, the only certified green cemetery in the immediate area is the Paxtang Cemetery in Harrisburg.
While cremation itself is not a green process, as it does use fossil fuels, newer crematories like our own have a smaller carbon footprint than most traditional funerals due to environmental impact of production and transportation of burial products. We offer a selection of biodegradable urns, including a Himalayan pink salt urn (my personal favorite!).
Whether you are more comfortable being green than Kermit the Frog, are just learning to make your footprint on this planet a bit smaller, or have been thinking about a simpler burial, Charles F. Snyder Funeral Homes & Crematory has options for you. Please feel free to call us at 717- 560-5100 to speak with one of our licensed funeral directors or make an appointment with our pre-planning team to learn about all of the green services we can provide.
Categories: Green Burials
More Recently-Posted Articles
Meet the Author
Browse our posts by topic
Browse our posts archive