Family to Family:
The Charles F. Snyder Funeral Blog
Honoring the unconditional love of a pet
Posted on September 24, 2015 by Tabitha Lindsay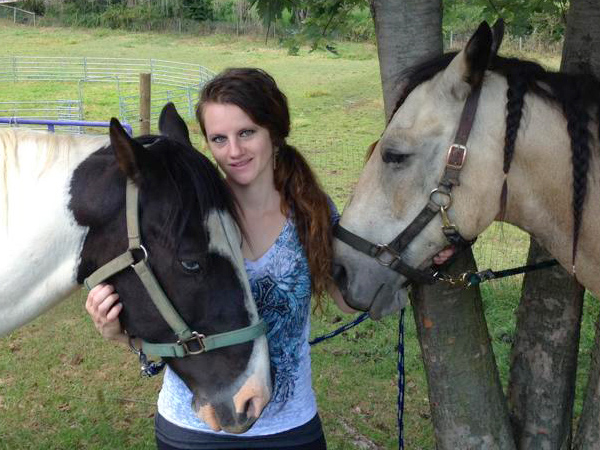 It seems like time goes by so quickly these days, and everyone is always so busy. But pets can be a reminder to stop and enjoy a moment of harmony. They are not judgmental, disrespectful or ignorant. They show unconditional love, encouragement and can give their owners self-confidence.
Like many pet owners, the first person to greet me when I come home after a long day at work is my dog. He dances around, jumping with joy as if to say "Mom is home!" There's nothing like seeing that happy face which brings a smile to mine.
For some people, even though a pet is not a person, they are still a member of the family. My husband and I have two dogs (Bugatti & Natayla), three horses (Romeo, Jester & Ginger) and a rat (Raptor). We do not have children, but our pets are our "fur babies." Some days our dogs travel with my husband to work and hang-out at the shop to greet the customers (often licking them to relentlessly). When cooking dinner in the evening, our rat has free roam in the kitchen, grabbing crumbs that may fall. And every once in a while, we find a horse hanging out on our back porch peeking into the window and nibbling on grass along the side of the house ("free lawn mowers" as my husband calls them).
Even though pets cannot speak, they seem to know our moods. When I have a really bad day, they seem to know exactly how make me feel better by the wag of their tail, a whinny and nicker greeting at the barn, or a little hop onto the cage door.
For many pet owners, when their animals are sick or injured, they provide them with the best of care until they are feeling better and are healed. And just like losing a person in their family or a close friend, the feeling of devastation and loss comes over them just the same when the family member has four legs instead of two.
As a pet owner, I chose a cremation service when we lost our two rats. They are in a wonderful wooden urn with flowers engraved on the top with their names on a brass plate. This helped to keep my babies at home, and to pay tribute to their lives.
As a funeral director, I see the same display of love for four-legged family members from those I serve at the funeral home. Families choose pet memorial services, burials or cremations, showing the same care and love that others show for people. It is a way they can honor the love they received unconditionally while their pets were alive.
Categories: Cremation Services, Other Posts Worth Reading, Pet Services
More Recently-Posted Articles
Meet the Author
Browse our posts by topic
Browse our posts archive