Family to Family:
The Charles F. Snyder Funeral Blog
Combating Grief Around the Holidays
Posted on December 22, 2014 by Christina Jemison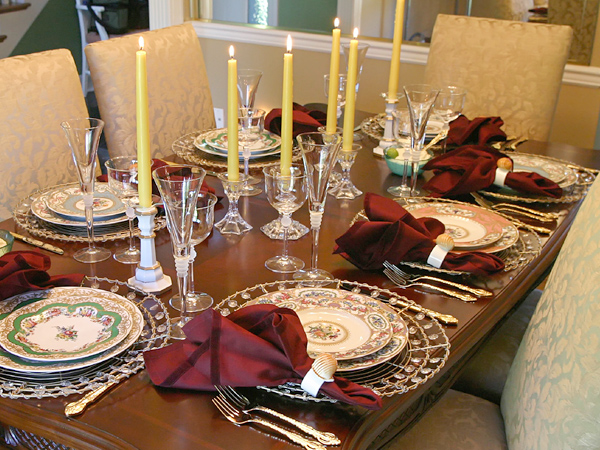 My Yiayia passed away when I was a freshman in college. Looking back on that year, I distinctly remember my Mom having a tough time that first holiday without her Mother. She said it felt so strange to not wake up and call her right away to wish her "Happy Thanksgiving." It was odd to not have her sitting in the kitchen helping to cook, set up and clean. There were no transportation arrangements being made between the siblings to get her to and from Willow Valley.
Fundamentally, there was a lot of adjustment and change going on that holiday season. My mom had now lost both of her parents, and suddenly my aunt was the matriarch of the family. We spent a lot of time that Thanksgiving and Christmas recollecting past holidays with my grandparents.
I am currently experiencing another loss around the holidays, as my husband's grandmother just passed away. It wasn't sudden, but it was quick. Heading into Christmas with one less person, I am trying to find ways to help my husband's family grieve this loss, while still helping them enjoy and remember the holiday that Nana loved so much.
I am sure these stories are familiar to many who have lost a special loved one. During that first year of loss, one experiences many "firsts." And the first set of holidays is often one of the hardest. It's a strange feeling to have one less person at the holiday table, one fewer gift to purchase, one holiday card not needing to be addressed.
The holiday's can be very difficult for those that have recently lost someone close to them. It brings grief to the surface, and suddenly celebrating and enjoying happy times doesn't seem appropriate. I think it's important to find a balance between grieving your loved one and also finding the joy in the season.
Find a way to make this first set of holidays special, perhaps starting a new tradition that incorporates something your loved one enjoyed doing around the holidays. Here are a few ideas:
Continue to hang their stocking.
Purchase a remembrance ornament with their name for your tree.
Light a special candle in their honor in your home.
Try to plan ahead. This will give yourself time to grieve and remember your loved one.
Allow yourself some personal time.
Don't overwhelm yourself. You shouldn't feel obligated to host the holiday.
Switch it up. Sometimes making new traditions can be more helpful than keeping things the same but without your loved one there.
Visit cemeteries as a family. A tradition that my best friend started with her husband and in laws, and that I hope to employ with my family is something they call "Cemetery Sunday." One weekend day in December they all meet at the location where their loved ones are buried. Someone is in charge of the holiday wreaths or flowers, and they deliver them to each grave of their passed family member. It's a small celebration of their loved ones around the holidays, and a way to recall past memories and holidays with those no longer present.
For those that are struggling with grief this holiday, I encourage you to check out the resources available at GriefShare.org/holidays. They have lots of helpful information, including where you can find grief seminars in your area.
Whatever your holiday traditions are I hope that you and your family make it special.
Categories: Grieving, Other Posts Worth Reading
Comments on this Article
December 23, 2014
As I read this today , I am grateful for family and memories of our parents, grandparents, that are no longer with us. We pray for peace in the world, and may all their memories be eternal.
More Recently-Posted Articles
Meet the Author
Browse our posts by topic
Browse our posts archive