Family to Family:
The Charles F. Snyder Funeral Blog
A Little Peace of Mind
Posted on September 28, 2016 by Anne Corvelle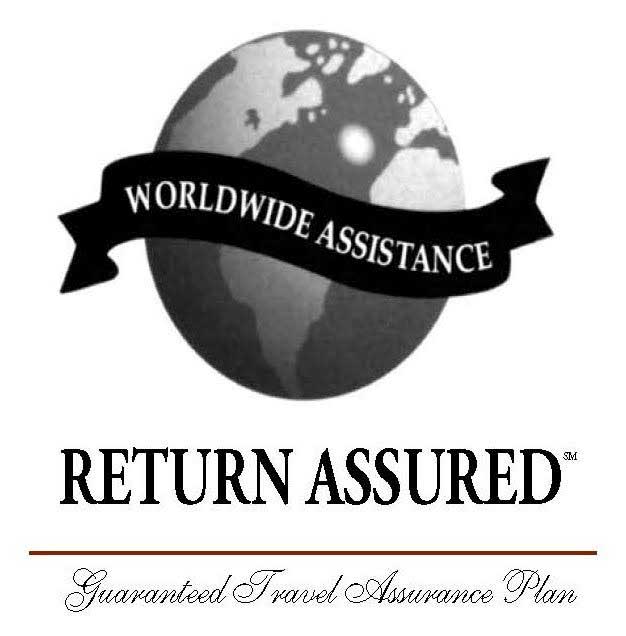 Do you or your spouse travel often? Have you ever wondered what you would or could do if suddenly met with the loss of that person while traveling? How would you pay for it? What would you say if I told you that you can make one phone call and have everything coordinated for you? Whether you or a loved one travel for business, vacation, visiting family and friends, medical care, among others, we at the Charles F. Snyder Funeral Home & Crematory have an option that offers peace of mind.
Did you know that bringing a loved one home within the US can cost at least several hundred dollars? Try several thousand if overseas. Return Assured SM is an insurance policy we make available, through American Prearrangement Services, Inc., for an affordable one-time fee, and was created to help to eliminate additional stress on the surviving family members. Just call the phone number located on the card you'll receive in the mail and Return Assured SM will provide full assistance to coordinate and cover the complete cost of transportation services from anywhere in the world, as long as it is more than 100 miles from home, through an international network of facilities.
A few months ago, I was curious about how this works, as my husband often travels for work, so I asked Kelly Townsend of our preplanning team for more information. Once I learned that it could potentially save thousands of dollars and would not have to worry about it all being taken care of both properly and in a timely manner, I immediately made the decision to move forward. Purchasing a policy is easy and surprisingly affordable.
Think about your next vacation or business trip, and consider adding on some additional peace of mind by contacting Jackie and Kelly to learn more about what our Return Assured SM policies have to offer. For more information, contact the Charles F. Snyder Funeral Home & Crematory Preplanning Department by calling 717-560- 5100 or emailing preplan@snyderfuneralhome.com.
Categories: Other Posts Worth Reading, Pre-Planning
Comments on this Article
January 03, 2019
One of the last things anyone ever thinks about, while vacationing abroad, is the posibility of not returning home with everyone. It's comforting to know, albeit practical, that this type of insurance exists.
More Recently-Posted Articles
Meet the Author
Browse our posts by topic
Browse our posts archive