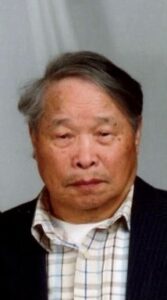 Xai Chao Yang, 89
May 12, 1933 - March 07, 2023
Xai Chao Yang, 89, of Stevens, went to be with the Lord on Tuesday, March 7, 2023. He was born on 5/12/1933 in Ban Ponghinluck, MoungVangVieng, Vientaine, Laos.
Xai Chao was the son of Zang Dang Yang and Chong (Xiong) Yang. He was the firstborn of 11 children. Eight of his siblings are deceased but is survived by 3 brothers, La Mang Yang (Florida), Choua Tru Yang (Michigan) and Youa Yia Yang (Michigan). In addition to his siblings, he is survived by 3 sons, Jus Shoua Yang (Michigan), Nao Lue Yang (PA) and Joua Tou Bee Yang (PA) and his 2 daughters, Lou (Yang) Thao(PA) and Nou (Yang) Herr (PA). He also has 23 grandchildren and 3 great grandchildren.
Xai Chao was a great father, brother, grandfather, uncle, and friend and will truly be missed by all his family.
A service will be held Friday, March 17, 2023, from 6-8 PM and Saturday, March 18, 2023 from 9-11AM at the Charles F. Snyder III Funeral Home & Crematory, 2421 Wiilow Street Pike, Willow Street, PA 17584.
Watch the tribute video
Leave a condolence on this Memorial Page
Visitation

Friday, March 17, 2023
6:00 PM - 8:00 PM
Charles F. Snyder III Funeral Home & Crematory
2421 Willow Street Pike
Willow Street, PA 17584

Map and Directions

Services

Saturday, March 18, 2023
9:00 AM - 11:00 AM
Charles F. Snyder III Funeral Home & Crematory
2421 Willow Street Pike
Willow Street, PA 17584

Map and Directions