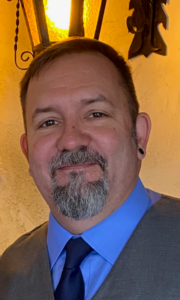 William J. "BJ" Holden, Jr., 46
October 30, 1974 - October 02, 2021
William J. Holden, Jr., known to family and friends as "BJ", 46, of Mountville, passed away at home on Saturday, October 2, 2021. Born in West Palm Beach, FL, he was the son of the late William J. Holden, Sr. and Betty (Myers) Holden. Newly wed on June 4, 2021, BJ was the beloved husband of Sheila (Hernandez) Nunez, and the loving father of his son, Aidian Holden.
BJ graduated from Dover Area High School with the Class of 1993. For the last 13 years, he worked as a Product Manager for Heat & Control, Inc. in Lititz. At the age of 38, he was the recipient of a heart transplant, which defined his life and his great love of family, especially his son, Aidian, who was his world. BJ was also an avid music fan and had a passion for playing guitar; he played in many bands over the years and enjoyed all genres of music. He had a great sense of humor and enjoyed making everyone around him laugh.
Along with his wife and son, BJ is survived by his step-children Ariana and Alexander Nunez; his brother, Richard "Dick" Holden and his wife Angela of Marietta; and three sisters, Susan Holden of Georgia, Connie Pitz and her husband Kurtis of New Providence, and Wendy Holden Otano and her husband Julio of Florida.
To honor BJ's life, a gathering will take place from 5-7 PM on Tuesday, October 12, 2021, at the Charles F. Snyder, Jr. Funeral Home & Crematory, 3110 Lititz Pike, Lititz, PA, 17543. A time of sharing of memories will begin at 7 PM. In lieu of flowers, contributions in BJ's memory may be offered to Music for Everyone, 42 North Prince Street, Lancaster, PA, 17603, or to the Clyde F. Barker Penn Transplant House, 3940 Spruce Street, Philadelphia, PA 19104.
Watch the tribute video
Leave a condolence on this Memorial Page
Condolences to the Family
October 12, 2021
Shelia
I am so sorry to hear of your loss. BJ was a great guy to work with.
Judy
October 11, 2021
Dear Sheila,
Please accept my sincere deepest condolences. I don't know what to say, but please know that he was one of the best person I have met. I communicated with him every day since we started the case packer projects. At the beginning, I was too young to handle those huge projects, but he supported me and my team using his experience with his humanity, and we succeed in many projects. Also he told me a lot of stories of you and your family when we traveled together. I am sure that he must loved you and your family.
I can't imagine what you're going through, but he is always in your heart. If there's anything I can do, don't hesitate to let me know.
BJ, rest in peace. Miss you so much, but see you sometime later.
October 08, 2021
My deepest condolneces to the Holden family.
Mike Radice
October 07, 2021
I'm just in shock ,so sorry Connie, Richard!! Loved Bj he was always so sweet & kind to me & our kids he will be missed!
Lisa clark
October 07, 2021
Dear Sheila and the Holden family,
Please accept our deepest sympathy for your loss. BJ was a great man. I have worked with him for sometime but the last couple of years we talked almost everyday. He was extremely proud of his work. He covered my butt on many occasions and always answered my call. We worked closely together as the Auto Case Packer became mainstream. He was passionate about it and loved to solve problems. As I reflect, I can't remember a day where he was in a bad mood or negative. I know he loved you all very much and he did live everyday to the fullest. We happen to share the plane ride home from the Vegas show and I know he was looking forward to seeing you all. He was a tough competitor and we won a lot of battles together. BJ will be sorely missed and never forgotten. He has been a big part of Heat and Controls success. It was an honor and privilege to work with him. I will not let everything he taught me go to waste and I will celebrate his life at every trade show we attend in the future. When the time is right, I hope your mourning will turn to a celebration of his life. I wish I could have heard him play a rock rift on his guitar. Please know he had a very positive impact on the Snack Food Industry. He was very excited at the show when he was interviewed for Packaging World magazine and proud the article was published with his comments. Rest in Peace BJ! We will miss you.
Jeff and Debbie Almond
October 07, 2021
My dearest condolences to the family and friends. What a great guy. God bless. RIP BJ
Tad Davis
October 07, 2021
So sorry for your loss, I pray God be with you and your family throughout this difficult time.
Lillian Taddeo
October 06, 2021
A todos en un momento dado nos toca separarnos de seres que realmente amamos. La separación es por un tiempo y hay que dejarlos ir. En algún momento nos volvemos a re encontrar. Te tengo en mis oraciones 🙏 para que Dios te brinde la fortaleza que necesitas. Te quiero mucho.
Elizabeth Berrios
October 06, 2021
So sorry for your loss, my prayers go out to your family.
Brenda Luevano – Travel Division
October 06, 2021
Mi mas sentido pesame Sheila. Que Dios te brinde mucho Consuelo, Paz y Fortaleza.
Abrazo grande. 🙏🏻❤ Estamos contigo.
Miriam
October 06, 2021
To the Holden family;
Please accept my sincere condolences and may BJ's soul rest in perfect peace. You're in my thoughts and prayers.
Ebun
October 05, 2021
BJ I'm extremely grateful for our times we spent together in Fla and PA. I never got the chance to tell you this but my love for music came from you. I always admired your skills and knowledge of all that is music. I remember coming to stay at your apartment as a kid to play video games and listen to you play music. Your sense of humor was unmatched you always had me rolling with your wittiness. I will forever brag of your talents of music and laughter. Love you my man I will miss you
Jason Clark
October 05, 2021
Sheila and family,
We are so very sorry for your loss. You are in our thoughts and prayers.
Fred and Lori Sites
October 05, 2021
Fortalezami niña, contigo a la distancia ❤️🙏🏼🕊️
Ada
October 05, 2021
Sheila, Te acompano los sentimientos. I am so sorry for your loss. I pray that God will provide you with comfort through your many happy memories..❤️🙏🏽
Becky Ortega-Lyda
October 05, 2021
Rip old friend ! Wow hard to believe your gone
fly high
Bobbie Beamer
Visitation

Tuesday, October 12, 2021
5:00 PM - 7:00 PM
Charles F. Snyder Funeral Home & Crematory
3110 Lititz Pike
Lititz, PA 17543

Map and Directions

Services

Tuesday, October 12, 2021
7:00 PM
Charles F. Snyder Funeral Home & Crematory
3110 Lititz Pike
Lititz, PA 17543

Map and Directions