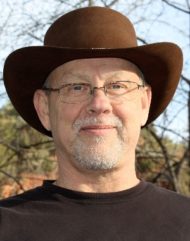 William J. "Bill" Reiss, III, 67
June 10, 2019
William J. "Bill" Reiss, III, 67, a longtime resident of Conestoga, passed away peacefully at home surrounded by his family on Monday, June 10, 2019. Born in Philadelphia, he was the son of the late William J. Reiss, Jr. and Eleanor D. (Peters) Reiss. Bill was the loving husband of Patricia H. (Vaughan) Reiss, and together they celebrated 47 years of marriage.
Bill worked for the Exelon Corporation as a Maintenance Supervisor, retiring in 2014 after 44 years of service. An avid golfer, he played every Sunday at Crossgates Golf Club in Millersville. Bill was a family man and enjoyed being at home. He especially loved spending time with his grandchildren, and was the best Pop Pop ever.
Along with his wife, Bill is survived by his son, William J. Reiss, IV and his partner Devan, and his daughter, Melissa Reiss Boretti and her husband Brett. Also surviving are his grandchildren, Mia, Nicholas and Lucas Boretti, and a sister, Beverly Reiss Trejo.
Family and friends will be received from 12:30-1:30 PM on Monday, June 17, 2019, at the Charles F. Snyder Funeral Home & Crematory, 441 North George St., Millersville, PA, 17551, where a Celebration of Bill's Life will begin at 1:30 PM. Interment will be private. Contributions in Bill's memory may be offered to the American Diabetes Assoc., P O Box 15829, Arlington, VA 22215.
Leave a condolence on this Memorial Page
Condolences to the Family
September 19, 2019
I was saddened to hear of Bill's passing. We were classmates at William Tennent High School in Warminster, PA together. In fact in the same home room for 4 years running. I am sure he was a kind and gentle man from what I remember of him in our youth. Rest well my friend and save me a place in homeroom.
Jim Richards
West River, MD
June 18, 2019
Worked at Peach with Bill. Super nice guy. RIP and thoughts and prayers for his entire family. Deb Heiner
June 17, 2019
I am so sorry for your loss. I worked at Peach Bottom and Bill was always very nice to me. Keeping your family in my prayers.
Lori Davis
June 17, 2019
Pat & Family,
Alan and I are saddened to learn of Bill's passing. He was the perfect neighbor, and I love how you both continued to be good neighbors to Roger, Amy and the kids. I know that his family was the most important things in his life – sending you peaceful thoughts during this time.
Sue Killian
June 17, 2019
My deepest sympathies go out to the Reiss family. I worked with Bill starting back in the Philadelphia Electric Company days and for over forty years. I remember Bill as being a straight shooter no nonsense kind of guy which I loved about him. He spent many a day at lunch time working with me to improve my short game when I first started golfing. He was very passionate about his work and his golf game and always strived to be the best at what he did. Bill often talked about his family and I could tell he was proud and loved them very much. I was very saddened to here of his passing but very thankful for the opportunity to have spent some time working and golfing with Bill. I will pray for Bill and his family and know we will meet again someday.
God bless.
Larry Hoffman
June 17, 2019
My heart is with all of you. Bill was such a warm and gentle man. I'm blessed to have known him.
Lisa Gotman
June 16, 2019
So sorry to hear about Bill's passing. He surely was one of the good guys.
Bill and Ruth Watson
Lake Suzy, FL

June 15, 2019
Patty, So sorry to hear the news of Bill's passing. What a great guy who will be missed by all. I remember working with Bill and many years ago when we use to double date in Warminster. Stay strong and our prayers are with you. Bob & Debbie Hallam
June 15, 2019
Dear Patti and family,
I am so sorry for your loss. Even back in high school, everyone could see how much you two meant to each other. You were destined to be together. Your heart is broken, but in time, there will once again be joy, and wonderful memories that you had with Bill. You will see him every time you look in your grandchildren's faces. My thoughts are with you.
Nancy Brucker Rose
June 15, 2019
You were a good man Bill, rest in peace.
Jack Kennedy
June 14, 2019
So very sad to learn of your great loss. We are grateful and honored to have known Billy and you Pat. God Bless you all at this difficult time in your lives. He will be missed by many many people. He was a good man! Much love Richie and Helen Hamilton xoxoxo
June 14, 2019
I am so sorry to hear about Bill. My thoughts and prayers are with his family. I first met Bill when we were 5 years old. My dad and his dad were friends. We went all thru school together. He was such a nice guy. I hope all your good memories will help you get thru these tough times.
Diane (Hoffman)Judge
June 14, 2019
Our thoughts and prayers are with you all. Sorry we will be out of town. So sorry for your loss. Sincerely, Chris and Barb Bair.
June 14, 2019
So very sorry for your loss I will pray for him & his family,god bless. Bill was a great man & a good friend.
Carl Staude
June 14, 2019
Very sorry to learn of Bill's passing. I too worked for Exelon and worked with Bill in training at Barbadoes. He was great to work with was a passionate advocate for his trainees. Bill and I often discussed baseball, he was quite knowledgeable. I was coaching at the time and he always was willing to share his thoughts on the game. We also were both into golf. I thought it was amazing that Bill decided to switch his game to play with his non-dominant hand. He then proceeded to teach himself to do it. We would play after work from time to time and he played well. Please assure everyone in your family that Bill and you all are in my thoughts and prayers. Additionally, I hope that your memories provide comfort in the difficult times.
Sincerely,
Dick Patterson
June 14, 2019
My condolences and love for Patti and her children and grandchildren. I am so sorry for your loss. What wonderful memories you can cherish. You were my best homeroom buddy!! Nancy vasquez
June 14, 2019
Dear Patty, so sorry to hear of Bill's passing. Such a great guy. Prayers to your family. Tina Ellis Preiss


June 14, 2019
I worked with and for Bill for over 20 years at Peach Bottom. He was a truly great guy and I am so sorry for his families loss. He will be missed.
Don Coyle
June 14, 2019
Bill was one of the best in and out of work. RIP Take care to all of Bill's family
June 14, 2019
Pat I am so sorry to hear about Bill… I have thought of all of you often… I live in Tennessee now & am still working … at Tennessee Valley Authority out of Muscle Shoals Ala. I travel a lot with my job all over the southeast. Please reach out to me if you would like. I don't get to PA very often but if its ok I will stop in the next time I am up in that area.
Wes
June 14, 2019
Such an awesome man. He will be missed. Deepest condolences to his family. God Bless.
From is "Work Family" at Peach Bottom
June 14, 2019
I had the privilege to work with Bill at Peach Bottom. He was a very skilled Maintenance technician, instructor and Supervisor and it was a privilege to work with him and to know him. To his family, you have my deepest sympathy.
Mark Sechrist
June 14, 2019
So sorry to hear of Bill's passing what a great guy to be around always upbeat and always willing to help with any issues you may have had. I'm at Limerick and will miss him!!!!!
I met Bill on my first visit to Peach Bottom. I knew he was a great guy the first time I met him. We both grew up in Phila. I'm from Frankford now in Bensalem.
REST IN PEACE MY FRIEND!!!
Wally Klakowicz

Visitation

Monday, June 17, 2019
12:30 PM - 1:30 PM
Charles F. Snyder Funeral Home & Crematory
441 North George Street
Millersville, PA 17551

Map and Directions

Services

Monday, June 17, 2019
1:30 PM
Charles F. Snyder Funeral Home & Crematory
441 North George Street
Millersville, PA 17551

Map and Directions