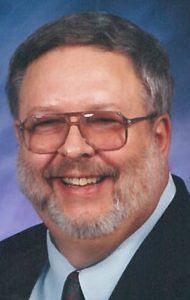 William H. "Bill" Geiger, Jr
April 30, 2017
William H. "Bill" Geiger, Jr of Lititz, passed away on Sunday, April 30, 2017. Born on the 4th of July, he was the son of the late Elizabeth (Irwin) and William H. Geiger, Sr.
He is survived by his wife of 55 years, Mary (Bond); daughters: Lori J. Rainey, wife of Daniel of Crosslanes, WV, and Linda Jo Fleth, wife of Edward of Malvern and his son-in-law, Bryan Keath of Lititz; his grandchildren: Jessica DeWitt, Joshua DeWitt, Kyle Rainey, Nathan Rainey, Isaac Rainey, Hanna Fleth, Holly Fleth, Austin Fleth, Heather Fleth and Alanna Fleth; 1 great- grandson, Gabriel DeWitt; and his sister, Laura May Wenger, wife of John of Colorado Springs; He was preceded in death by his daughter, Lisa Sue Keath.
Bill proudly served as a member of the US Naval Reverses until 1962. He then graduated from Millersville University, receiving his Bachelor's degree and went on to complete his Master's degree from Eastern Kentucky University. He was a professor of Industrial Arts at Millersville University until his retirement. Bill loved being outdoors and staying active. He enjoyed boating, snowmobiling, hunting and fishing. He was a former Lions Club member and also a member of the Grace Brethren Church in Lititz.
Funeral Services will be held at 4PM on Sunday, May 7, 2017 at the Grace Brethren Church, 501 W. Lincoln Ave., Lititz, PA 17543. Friends and Family will be received from 2PM -4PM prior to the service. Interment will be Monday, May 8, 2017 at 11AM at Longenecker Cemetery, Route 772 & Longenecker Road, Lititz.
Leave a condolence on this Memorial Page
Condolences to the Family
May 09, 2017
We were so sorry to hear of Bill's passing. We send our sympathy and prayers for Mary and her family. My husband Joe worked with Bill at MU for a couple years prior to Bill's retirement from MU. Joe and Bill shared a love and passion for boating. Bill was well loved at MU and my husband always gets a smile on his face when Bill's name is brought up in conversation. We were sorry that we were unavailable to attend his funeral service. Best Regards, Joe and Jane McCade
May 07, 2017
Sorry for your loss. Enjoyed working with Bill at Conestoga Valley. Bea Strenger
May 07, 2017
I'm so sorry to hear of Bill's home going. The Allshouse family is praying for you, Mary and your family as well.

May 05, 2017
So sorry to all of you for your loss, I'm sure Lisa was there to meet him. God Bless you all your in my prayers! Sending my LOVE! Tammy DeWitt
May 05, 2017
I'm sorry Lori about the loss of your dear dad. I know you are going to miss him sooo much! Hopefully you will keep all the wonderful memories your family had together close to your heart. I love you AN my prayers are with you an all your family. Barb Edwards
May 04, 2017
Sorry to hear of the loss of Bill. We had many good times during summer school at M-ville State College. I'll always remember Moses (Bill) walking into the Lititz Family Restaurant to share his good tidings. He had a good word for for everyone he knew. Our sympathys are with his family during this time of sorry. Paul and Dorothy Brantley
May 03, 2017
We're sorry we cannot make the funeral service of our dear friend Bill! We had great times together this side of Glory, no doubt we will have more great times on the other side as well! Bill's laughter, inventions and sense of humor will be missed by all who knew him. We really appreciate all the great memories! Will be praying much for Mary and the family!! In Christ, Norman & Kathy Bailey I Thessalonians 4:13-18
Visitation

Sunday, May 07, 2017
2:00 PM - 4:00 PM
Grace Brethren Church
501 W. Lincoln Ave.
Lititz, PA

Map and Directions

Services

Sunday, May 07, 2017
4:00 PM
Grace Brethren Church
501 W. Lincoln Ave.
Lititz, Pa

Map and Directions