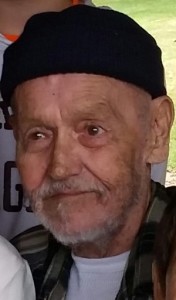 William H. Ambrose, Sr., 85
December 22, 2015
William H. Ambrose, Sr., 85, of Holtwood, loving father and grandfather, entered into rest Tuesday, December 22, 2015 at home after a lengthy illness.
Born in Lancaster, he was the son of the late Charles E. Ambrose, Sr. and Elizabeth (Stauffer) Ambrose. He was the husband of the late Evelyn F. Ambrose who passed away in 2006.
William is survived by a son, William H. Ambrose, Jr. of Holtwood, and two daughters, Wanda E. Ambrose of Lebanon, Betty Lu Espenshade of Marietta. Also surviving are six grandchildren, nine great-grandchildren, two sisters, Nancy Zielasko and Merla Forte wife of Gus both of Lancaster. He was preceded in death by a brother, Charles Ambrose and a sister, Betty Lou Ambrose.
A private memorial service will be held for family members only.
Leave a condolence on this Memorial Page
Condolences to the Family
December 25, 2015
Sorry to here about your Dad. You have my deapest sympethy. Just remember the good times.
Fred Hess
December 24, 2015
Billy,Wanda,and Betty Lou
Sorry to see about your dad. It made me sit back and think about hanging out at your house as a kid. Alot of good memories of you all and your mom and dad. This is a bad time of year for this to happen, but I can remember many good times at your house over the holidays.
Dane Nicodemus
December 24, 2015
Bill & Ryan,
So sorry to hear about your dad and grandfather.
May the good memories of the past give you comfort & peace!
Your former neighbor,
Fred Young
December 24, 2015
To my beloved cousins,
I'm so sorry for your loss!! Uncle Button was such a grounding figure in our family. He brought us all back together with his kindness to open up his home, for all of us to get together and get reaquainted after many years apart. My family always looked forward to coming down every summer for our family cook out!! I will alway be grateful to him for his love of family, expecially his love for my Mom. I've never seen a brother and sister who grew to look more alike then they did. He will be missed dearly!! At least he is no longer suffering and is in heaven with your Mom, his parents, sister and Uncle Charlie. I'm sure those two will keep heaven jumping!!
Praying that your memories will sustain you through this difficult time. Please know that we are all here for you!! If you need anything we're just a phone call away. May God Bless You & Keep You In HIS Loving Arms!!
With our deepest condolences,
Tim, Sally, Kayla & Jon Sandstrom