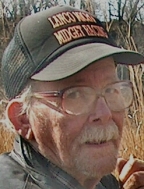 Wayne H. Gainer, 73
Wayne H. Gainer, 73, of Lititz, passed away on Thursday, March 5, 2009, at Lancaster General Hospital. Born November 8, 1935, in Lancaster County, he was a son of the late Clarence and Mary Gainer.
Gainer was employed by Lititz Boro for over 40 years. He was a member of the Lititz VFW, Elstonville Sportsman's Association and the American Legion in Lititz. Wayne, "Snook", was a very independent individual who always had a trick up his sleeve and was quick with a joke (although some of the jokes were kind of corny). He loved both being around people and doing things for people (the folks from the Vet's can tell you that). He was a legendary Sauerkrautologist (most Lititz Sauerkraut lovers could tell you that.except for his rivals!). Even though Gainer enjoyed agitating a body, he will be sorely missed by all that were close to him and loved him.
Mr. Gainer is survived by his son, Steven W., husband of Sally Gainer of Ronks; a daughter, Jennifer, wife of Ralph Wilhelm of Harrisburg; five brothers: Russell Gainer of East Petersburg, Melvin Gainer, Sr. of Manheim, Charles Gainer of Rexmont, Wendell Gainer of Lititz, and Gene Gainer of New Hampshire; three sisters: Lucille Haldeman, Sandy Elliott, Rebecca Donlin all of Lititz; and three grandchildren: Jonathan, David, and Ian. He was preceded in death by three sisters: Grace Gainer, Constance Wise and Thomasena Grossman.
Funeral Services will take place on Monday, March 9, 2009, at 7:00 p.m. from the Charles F. Snyder, Jr. Funeral Home and Chapel, 3110 Lititz Pike, Lititz, with Rev. David Kreider officiating. A viewing will take place from 6-7 p.m. at the funeral home. Interment will be private and at the convenience of the family. In lieu of flowers, please send a charitable contribution in Wayne's name to Lititz VFW Post 1463. Arrangements by the Charles F. Snyder, Jr. Funeral Home and Chapel. To send an online condolence please visit: www.snyderfuneralhome.com
Leave a condolence on this Memorial Page
So sorry about your loss. We will miss his kraut. We think it was the best! We always enjoyed talking with him & giving him a hard time although he gave us a hard time back. Which was him. He will be missed
Ron and Vickie Cassel
Steve, Sally, Jonathan and David –
Wanted you all to know how very sorry I was to hear about your Dad's passing. Oh my goodness … Wayne … I'll always remember his wit … He always had the best "bar" tricks and kept us amused for hours on end when Jim and Shirley's was still open. And, Wayne was John's favorite Uncle … be sure of that. We enjoyed our "Gainer-kraut" every New Year's Day … for years he hand delivered our kraut to us and we always enjoyed it. His was the best. We would always enjoy his visits when he would just stop by to say hi.
We'll miss seeing him and will miss him. I'm thinking of all of you as you go through this very difficult time … believe me … I know how hard it is. He left you with many wonderful memories. Treasure them.
Love, Karen and Chad Fisher & Jacey and Ryan Gish