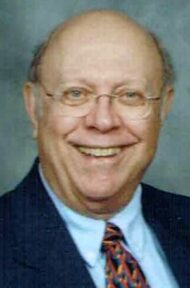 Walter "Walt" J. Heidecker, 87
September 17, 2021
Walter "Walt" J. Heidecker, 87, of Willow Street, passed away on Friday, September 17, 2021.
He was the husband of Ruth A. (Buterbaugh) Heidecker, with whom he shared 67 years of marriage. Born in Baltimore, MD, he was the son of the late Henry and Pearl (Melzer) Heidecker.
Walt had been a Pastor on staff for many years, ministering at Grace Baptist Church in Lancaster. He had also worked as a Vice President for C.R. Daniels, Inc. in Ellicott City, MD.
A true people person and a man of strong faith, Walt loved sharing the Gospel and helping others. He had been very involved in helping people participating in alcohol and narcotics recovery programs.
He was a US Marine Corps veteran of the Korean War, serving as a Sgt in a frontline combat infantry group. Walt was awarded the Bronze Star for extreme bravery in action, at the risk of personal injury.
In addition to his wife, Ruth, he is survived by his twin daughters: Jane married to Ken Johnson of Quarryville and Joy married to Ray Neubauer of Westminster, MD; and his daughter Charlee Megee of Quarryville. Walt has 5 grandchildren and 2 great grandchildren. He was preceded in death by his son, Mark Heidecker and his brother, Richard Heidecker.
Services will be private. Please make contributions in Walt's memory to Billy Graham Evangelistic Association at billygraham.org.
Leave a condolence on this Memorial Page
Condolences to the Family
September 24, 2021
Dear Ruthie, My condolences to you and your family on Walt's passing. He was so kind and loving. He was a wonderful servant of the Lord Jesus and a blessing to many people, including me. May God comfort you and your family.
September 22, 2021
Ruth I am so saddened by Walts passing, my name is Bob Offerman and Walt helped save my life, he brought me at the lowest point in my life to GBC where i have been for several years now, Walt was a very kind and friendly man, he came into my life by the grace of God, I can't thank him enough for what he has done for me but when I say he saved my life I really mean that. I will miss him badly and I hope God eases your pain at this time, I will see you in heaven Walt I love you brother Amen RIP
robert offerman
September 21, 2021
God's special peace as the family navigates the loss of a loved family member.
Ray and Elaine Huber