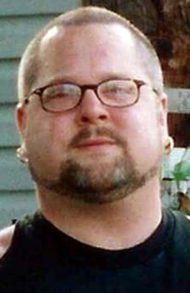 Troy Douglas Waltz, 51
February 10, 2019
Troy Douglas Waltz, 51, passed away on February 10, 2019 in Lititz, PA. He was born on March 8, 1967 and was the son of the late Henry and Diana (Gordon) Waltz.
He is survived by his daughter, Emily; 4 sisters Teresa, wife of R. Martin Blount, Lori Byrnes, Lisa Eller and Traci Waltz; 8 Nieces and Nephews and 14 Great Nieces and Nephews.
Troy graduated from Hempfield High School and earned a Bachelor's degree in Social work from Millersville University. He was employed as a Clinical Supervisor at White Deer Run in Lancaster.
He loved to spend time with his Daughter, Emily, whether it was eating out, going to the movies or sharing in Emily's passion of horseback riding. He enjoyed gardening, rock music and sports, and sadly, he was a Dallas Cowboy fan! He was funny, at least he thought, and loved to joke around and have fun.
His past struggle with addiction turned into a strong passion to help others on their road to recovery. He has spent the last 17 years working in various capacities doing just that. His kindness and compassion were given freely to those around him. He was truly an example of how God changes lives.
A Celebration of Troy's Life will be held at 7PM on Monday, February 18, 2019 at the Charles F. Snyder Jr. Funeral Home & Crematory, 3110 Lititz Pike, Lititz, PA. Family and friends will be received from 5-7PM at the funeral home on Monday evening. Interment will be private. In lieu of flowers, please consider a contribution in his memory to Naaman Center, 39 W. Vine Street, Lancaster PA 17603, (717) 394-5495.
Leave a condolence on this Memorial Page
Condolences to the Family
February 20, 2019
My sympathies to your family — I expect losing Troy will be difficult. He was a student in several of my classes in the Millersville University Social Work Department. He stood out in these classes, clearly pursuing his goal of being a professional social worker. He came to the Social Work Department in his well-advanced process of turning his life around and helping classmates understand and help the clients with whom they will work after graduation. I am pleased at his continuing employment as Clinical Supervisor at White Deer Run in Lancaster. I know he must have been an important factor in helping many clients achieve better and more productive lives, as well as helping his supervisees to positively influence clients. It was my pleasure to know him!

Sincerely,

Thomas L. Kruse, MSW, Ph.D., LSW
Retired Social Work Professor, Millersville University
Millersville

February 16, 2019
Our thoughts and prayers to Family ,love from David & Maxine
February 16, 2019
Traci and T…I am so sorry to hear about Troy. You all where very close and he is with you in your heart. My Thought And Prayers To The Family. Hugs to Trac and T .. love ya Brandi
February 16, 2019
I worked with Troy at the jail as the Assiciate Warden and drove him to federal court in Philly when he was named for a civil rights violation for "excessive force" when he restrained an inmate by laying on him. What a farce that lawsuit was. Troy did his job and in a very passive manner. I was very saddened to read about Troy's passing this morning. He is in my thoughts and prayers. GOD Bless. Bob Bodnar
February 15, 2019
So very sorry for your loss. May God's love and grace comfort you all at this time. (Hugs). Lorie McBride and family.
February 15, 2019
My heart is aching for you and your family. I pray you all can heal through your love and memories of Troy. I will be thinking of you Monday. Sending huggs from Virginia. Diane Keller.
February 15, 2019
We were sorry to learn about Troy's passing. We are thinking of you at this difficult time. With sympathy, Ray and Carol Hoke and Jim Hoke
February 15, 2019
Dear Teresa and Traci, we're really sorry to hear about this our hearts go out to you and your family it's a terrible loss Troy was a good man if there's anything I can do let me know. Wendy and I will be at the viewing, again we are truly sorry. Sincerely Jim and Wendy
Visitation

Monday, February 18, 2019
5:00 PM - 7:00 PM
Charles F. Snyder Funeral Home & Crematory
3110 Lititz Pike
Lititz, PA 17543

Map and Directions

Services

Monday, February 18, 2019
7:00 PM
Charles F. Snyder Funeral Home & Crematory
3110 Lititz Pike
Lititz, PA 17543

Map and Directions