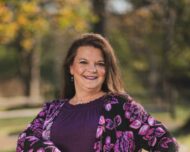 Tracy L. Harlan, 47
June 13, 2022
Tracy Lynn Harlan, 47 of Lititz, passed away peacefully at home on Monday, June 13, 2022. Born in Lancaster, she was the beloved daughter of Randall and Gloria Dauberman.
Tracy was a 1993 graduate of Warwick High School. She absolutely loved the outdoors and spent much time gardening, making crafts, diamond paintings, and scrapbooking. She was a devoted member of New Joy Brethren in Christ Church and enjoyed being a part of their Praise Team for many years.
In addition to her parents, Tracy is survived by her two sons: John R. Roberts (fiancé Lillian Dickel), and Bowdie J. Harlan; her brother Bradley A. Dauberman (Elizabeth), and two nieces Jessica and Nicole Dauberman.
A viewing for Tracy will be held on Friday, June 17, 2022 from 6-8 PM at New Joy Brethren in Christ Church, 35 New Joy Dr., Ephrata, PA 17522. A funeral service will be held on Saturday, June 18 beginning at 10 AM at New Joy BIC Church, with viewing time to begin at 9 AM. Interment will follow at Middle Creek Church of the Brethren Cemetery, Lititz.
Leave a condolence on this Memorial Page
Condolences to the Family
June 25, 2022
Gloria, Randy and family my thoughts and prayers are with you. May the Lord shine upon you at this time. 🙏🏻♥️🙏🏻
June 19, 2022
Randy and Gloria,
I was so shocked when I opened the paper and saw Tracy's beautiful picture and that she had passed away. So memories flooded back of my babysitting the kids and spending so much time with you and your family. Please know my love and prayers are with you all! We are so blessed to serve a wonderful God, who is our Father and has His Arms Wide Open always ready to hold us when we need him… just run to him he is there waiting to hold you!. May the love and prayers of family and friends bring you comfort during this time and the days ahead. You are loved. Cheri Maurer
June 17, 2022
Randy,Gloria,Bradley & Family
My condolences for the loss of Your Daughter, Sister & Mother Tracy! Find comfort in knowing She will always be with You and the Lord watching over You all until one day You'll meet again in heaven! AMEN
Prayers👣's for You and Your Family 's 🙏🙏🙏🙏
Much Love Ruth (Wrede) Smith.
June 16, 2022
Randy@Gloria our thoughts and prayers are with y'all durring this difficute time Be still and know that God is still in control of all things
Mike@Kathy Kautz and Family
June 16, 2022
Gloria, Randy, & Family ~ In times of sorrow, when words of comfort are needed most, it seems they are most difficult to say … But may you find comfort in knowing that warm thoughts & sympathy are with you. Sending healing prayers & comforting hugs~Sherry, Terry, Kim, and Shelby ♥️♥️♥️♥️
June 16, 2022
So sorry to hear of your loss..Dan Long

June 16, 2022
Gloria and Randy I loved that girl very much! we shared many things and did the pinky swear that we would never tell anyone lol I will miss her beautiful voice, I loved to hear her sing. I will miss her laughter especially when I said I was an angel, well she now has her angel wings. Fly high. Sing in heaven my beautiful friend/sister. Randy and Gloria I love you both very much! Bathe in Gods love and soak in his grace and peace.
Nancy wenrich
June 16, 2022
I'm sorry for your loss. Our prayers are with you and your family.
Betty Adams and Gerald Meshey
June 16, 2022
Dauberman Family, we are so sorry to hear of Tracy's passing. She was such a sweetheart, we enjoyed working with her on the Impact team. We watched her on Facebook now and again, always liked reading about her family. I pray you each find the peace and comfort of the Lord, we know his heart is broken as is yours. Know you are in our prayers. Much love and support to you. -Eric and Nancy Piper
June 16, 2022
Gloria and Randy i'm so sorry to hear about the death of Tracy. It's so hard when we lose a loved one, so young. My love and prayers go out to you and Randy.
Edith perry
June 15, 2022
Dauberman Family; my heart is with you, my prayers for you. May you feel the beautiful comfort of knowing you'll see her again.
Sherrie Morgan
June 15, 2022
My players and thoughts are with you and the family.
Earl Hoshour
June 15, 2022
Your life is like a candle suddenly blown out, and we are left with only smoke that stings our eyes and the memory of your beautiful light.
I will miss singing with you, laughing with you, worshipping with you, just being with you. I am comforted that you are once again with your grandmother Winnie – oh what a sweet reunion! Lift your beautiful harmonies with the heavenly chorus and save me a seat! Amy
June 15, 2022
Gloria and Randy. So sorry to hear about Tracy. Will be praying for you and the family. Gayle McDonald
Visitation

Friday, June 17, 2022
6:00 PM - 8:00 PM
New Joy Brethren in Christ Church
35 New Joy Dr.
Ephrata, PA 17522

Map and Directions

Visitation

Saturday, June 18, 2022
9:00 AM - 10:00 AM
New Joy Brethren in Christ Church
35 New Joy Dr.
Ephrata, PA 17522

Map and Directions

Services

Saturday, June 18, 2022
10:00 AM
New Joy Brethren in Christ Church
35 New Joy Dr.
Ephrata, PA 17522

Map and Directions