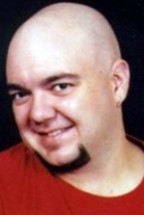 Todd Michael Gatchell, 37
Todd Michael Gatchell, 37, of Bausman, passed away unexpectedly Saturday, May 21, 2011 at Lancaster General Hospital. Born in Lancaster, he was the son of Samuel H. Gatchell, III and Judith L. Conlin Whiteside.
He graduated from J. P. McCaskey High School and then earned an associates degree in Applied Science Electronics Technology from the PA College of Technology in Williamsport. Todd was a Technical Specialist III for R. R. Donnelley, first in Lancaster and currently in York for 15 years.
He previously helped coach the Rabid Turtles Roller Hockey Team. A sports fan, he loved the Flyers, Yankees, Steelers and Celtics. Todd enjoyed bowling and playing fantasy football and baseball leagues. He was an avid poker player and movie buff. He loved woodworking, rescuing dogs, going to the mountains near Galeton and spending time with family and friends. Todd was a member of Faith United Church of Christ in Lancaster.
Surviving Todd are his grandmother Pauline Conlin, father Samuel H., III, husband of Glenda Keck Gatchell and mother Judith L., wife of Kenneth Whiteside, all of Lancaster. Also surviving are his stepsisters, Kim, wife of Wayne Leighty of Colorado and Candace, wife of Dr. Charles Kessel of New Jersey; stepbrothers, Joel, husband of Theresa Kise of Churchville and Joshua Kise of Lancaster; 3 nephews, Charlie and Alex Kessel and Landon Kise; his niece Milana Kise; lots of cousins, and his dogs Diesel, Remy and Kane. Also surviving are the following aunts and uncles: Ellen Shutt, Joseph Gatchell, George and David Sinopoli, Brian Keck, Patricia Book, Dawn Hetrick, Jesse and Barbara Conlin, Sandy Conlin, Horace and Brenda Davidson, Charles and Judy Hess, John and Linda Whiteside, Dave and Diane Herr, Jackie Ayers and Bob Wagner.
Please wear your favorite sports team clothing to Todd's Memorial Service on Saturday, June 4, 2011, at 11 AM at the Lancaster Alliance Church, 210 Pitney Rd., Lancaster, PA. The Rev. John C. Rieker will officiate. Todd's family will receive friends immediately following the memorial service. Interment will be private. Please omit flowers. Contributions can be made in Todd's memory to the Valley Animal House Rescue, 114 Sporting Hill Rd., Mechanicsburg, PA 17050 or the Humane League of Lancaster Co., 2195 Lincoln Hwy E, Lancaster, PA 17602. To send the family online condolences, please visit SnyderFuneralHome.com. Charles F. Snyder Funeral Home & Crematory 717-560-5100.
Leave a condolence on this Memorial Page
Dear Judy and Family:
My heart goes out to you. I cannot even imagine the devastation you are feeling.
Words just cannot express how I feel for you. Hugs do help but don't change things. You have a good listener and friend in D and I know you know that.
Sincerely,
Linda Shade Howry
So sorry to hear of your son's death, We hope time will help heal your loss
Brenda & Scott Stauffer
Sorry to hear of Todd's sudden passing. Your whole family has our deepest condolences. Todd was a great friend who will be missed by all. God Bless You all at this very difficult time.
Rick & Barb Meier
We are so sorry to hear of your loss. Your entire family has our condolences.
Rick & Vicki Beale
Dear Sam and Family,
Our thoughts and prayers are with you during your time of grief due to the loss of your son.
Sincerely,
Ron & Donna Meikrantz
mr. Gatchell and Mrs. Whiteside i am so sorry to hear about your loss and cant imagine what you are dealing with. Todd was a great person me and my family got to know and will dearly miss. we had great times that me and my family and friends will cherish forever. Todd loved you both.
scott (bubba) reese
Sam and Judy,
So sorry to hear of Todd's sudden passing. My sincere condolences to you and your families.
Jeff Webb
Our hearts and prayers go out to all the family and friends who loved toddy. His good spirit and laughter will be missed but not forgotten. Rest in peace Toddy.
Steve Glatfelter and Family
Mr & Mrs Gatchell,
Our sincere condolences and prayers to you and your family. We always enjoyed Toddy's company, kindness, and laughter. He was just a fun loving person who will be greatly missed. God Bless Toddy!
Cheryl, Wiggs, Steve, Eric, Chrissy (LICHT), and extended "Barn" friends.
I'm so very sorry for the loss of Todd. God Bless you all.
Michele Stine
Please accept our deepest regrets on the loss of your son Todd. He had a special place in our hearts.
Ron & Mary Lee