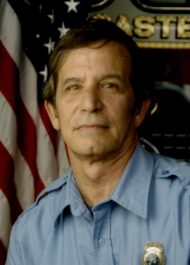 Thomas Michael Marinaro, 70
August 29, 1952 - March 12, 2023
Thomas M. Marinaro, 70, of Lancaster, passed away peacefully, into the arms of his Lord and Savior, with his loving family by his side, Sunday, March 12, 2023. Born in Lancaster, he was the son of Kathryn C. (Bowman) Marinaro and the late Thomas F. Marinaro. Tom was the loving husband of Kathleen Ann (Layendecker) Marinaro.
Tom was a 1970 graduate of J.P. McCaskey High School and went to Thaddeus Stevens Trade School where he earned his certification in plumbing. He went to work as a plumber for the City of Lancaster. In 1980, he transitioned to the Lancaster City Fire Department as a firefighter from 1980 until his retirement in 2010 after 30 years. Tom was a member of the International Association of Fire Fighters Local 319.
Tom was very active as an alumnus of the class of 1970, organizing class reunions and monthly get togethers. He was a proud fan of the Philadelphia Eagles. Of the Christian faith, Tom was most happy when surrounded by his family, especially his 9 grandchildren.
In addition to his wife, Kathleen, and mother, Kathryn, Tom is survived by his sons: Marco T. Marinaro, husband of Jill, of Lancaster; Nicholas T. Marinaro, husband of Kerri, of Manheim; and Edward T. Marinaro, husband of Gwen, of Lancaster; 9 grandchildren: Grace, Bella, Abby, Luke, Nora, Molly, Tommy, Joe, and Jack; and siblings: Tony Marinaro, husband of Claudette, of Folcroft and Theresa Kraft, wife of Dr. William, of Columbia.
Family and friends will be received for visitation from 4PM to 6PM, Sunday, March 19, 2023 at Charles F. Snyder Jr. Funeral Home & Crematory, 3110 Lititz Pike, Lititz, PA 17543. Funeral Services will be held at 10AM, Monday, March 20, 2023. A visitation will be held from 9AM to 10AM prior to the service. Interment will follow at Millersville Mennonite Cemetery. In lieu of flowers, contributions may be made to the Cystic Fibrosis Foundation in honor of Tom's granddaughter, Abby, by visiting: https://give.cff.org/give-today/Donate or to Hospice & Community Care by visiting: https://www.hospiceandcommunitycare.org/. To leave the family an online condolence, please visit:
Watch the tribute video
Leave a condolence on this Memorial Page
Condolences to the Family
March 20, 2023
I am truly sorry for the loss of Tom…I've known Tom since Edward Hand and then of course of the Fire Bureau. Tom was an honest, stand up guy who you could always count on. I know he will be missed and fi there's a fire department in Heaven, I know Tom has things under control…My thoughts and prayers are with Kathy and the boys…..
Tom Arnold
March 20, 2023
On behalf of all of us at Lancaster Catholic High School, we extend our deepest sympathy to Nick and the entire Marinaro family along with prayers to our Lord Jesus for consolation and healing.
Tim Hamer
March 19, 2023
My condolences to the Marinaro family. I grew up with Tom on South Ann Street, we had a lot of good times. It was great to reconnect with him a few years ago at St. Anne School. May God Bless.
March 19, 2023
Marinaro Family:
I extend my sympathies to you all on the loss of Tom. I served many years with Tom on the union board. He was a fierce advocate for firefighters. I'm sure he was the same for his family. I hope your memories will help you all through the times ahead. Ken Barton
March 17, 2023
Sending my sincere condolences to the Marinaro family. So glad I had the opportunity to know Tom, he was a great person and he will be missed by many !
March 17, 2023
Sending prayers n condolences to the Marinaro family n relatives from Bonnie n Papa Boots, I shared in a previous post about Tom n I friendship when we were members of the Boys Club n Campers at Camp Snyder. He truly was a nice guy n a person I considered to be a great friend.

March 16, 2023
My sincere condolences to the family and friends
March 16, 2023
Marco, Nick, and Teddy…. I'm so sorry to hear this news. My thoughts are with you and your family during this difficult time.
March 16, 2023
Marinaro Family,So sad to hear of Tom's passing. Such a great guy & will surely be missed. Hoping you all can find comfort in all the wonderful memories you have of Tom.
March 16, 2023
Dear Marco and the Marinaro family: I am so very sorry to learn of your dad's passing. In this difficult time for you and your family, I wish you healing through togetherness, strength through memories, and peace through prayer. My heart breaks for you. Please send my condollences to your family.
March 16, 2023
To Marco and family – sorry to hear about the loss of your dad. You have my sympathy. Stephanie Lavenberg
March 16, 2023
Sending prayers n condolences to Marinaro family n relatives regarding Tom passing. Tom n I developed a friendship during our time playing at the old Boys Club on Pershing Ave n being campers at Camp Snyder. I also remember his little brother Tony being a campers as well. I was truly sorry to read in the newspaper today that he had passed away
March 15, 2023
My condolences to the Marinaro family. I am very sad that he has died, but I am glad that I knew him. I attended McCaskey with him and always enjoyed seeing him at the high school reunions. For as long as I have known him he was always a very pleasant fellow. He will be missed.
March 15, 2023
Terry and Bill my deepest condolences to you and your family on your loss….. sometimes God will pick a rose from his flower garden and it sounds like he did this time…. God Bless your family in the time of sorrow
Charles "Smoke" Smith Spring Grove, Pa
March 15, 2023
I have wonderful memories of Tom at all of the class gatherings. He was always upbeat and friendly. He will be sadly missed.
Sending prayers and deepest condolences to his wife and family 🙏🏼
March 15, 2023
To the Marinaro Family, I was saddened to see the paper this morning to learn of your father's and husband's passing. I was privileged teach the boys at Hamilton Elementary. My deepest sympathy to all of you. Zaf Yelagotes
March 15, 2023
Dear Kathy,
My condolences to you and the boys – and the lovely extended family and grandchildren. I wish you all pease and comfort as you share in loving remembrance of Tom and the life you shared.

March 15, 2023
Condolences to all of Tom's family. Can't even write this without tearing up. Tom and I were in the same HS class. Our friendship extends thru school. We went to Stevens Trade school together. After that we ran Wickersham evening Rec together. We continued seeing each other thru our jobs and reconnected at our monthly HS get togethers. Luckily was able to see him and many other classmates at our HS 50th+2 reunion. Tom was someone I would call my friend. He will be missed by all who knew him.
March 15, 2023
Deepest sympathy to you all. I believe I only met Thomas once, at Nick and Kerri's wedding, but I could tell he was a devoted family man with a deep love for his wife, children, and grandchildren. I am so sorry for your loss.
March 14, 2023
Everything I ever heard about Tom was positive. Appears he's helped create and been surrounded by an awesome family. Great guy.
March 14, 2023
Tom was a thing of legend around the firehouse. He fought hard for everyone he worked with. I knew of him before I had the pleasure of getting to know him personally. I was told "you can thank Tom for your benefits" He would regularly attend meetings, and we often sought him out for guidance. He was loved and will be truly missed. We are praying for the whole Marinaro Family.
March 14, 2023
Our deepest sympathy and prayers to your beautiful family. Wishing you peace, courage and love at this difficult time. Rocky and I feel blessed to have known Tom. Though time passes, he will be remembered by us always as a gentle man of kindness and compassion. May your family gain strength in knowing how truly loved and admired he was by so many. He was truly a family man.
March 14, 2023
Tom was an exceptional person in every way possible. Although we knew each other in high school, it was only later at our monthly get togethers that I really came to understand what a wonderful guy he was. Always the gentleman, I remember him walking me out to my car in the parking lot after some of the gatherings to make sure I got home safely. A consummate family man, no one needs me to verify how much he loved his wife, children and grandchildren. He will be enormously missed, but will remain in our hearts. To Kap and his family, you now have another angel looking after you.
March 14, 2023
To the family of my friend, Tom, I extend my deepest sympathies. Other than my brothers and some cousins, Tom was the soul I knew the longest in this Life. We met in 1st or 2nd grade. He was a wonderful human being, cared for everyone he met. I will miss him at our monthly gatherings. I'll miss him, forever.💕
March 14, 2023
Dear Kapper and family & Tom's Mother & Chris:. We are so very sorry for your loss. Tom was a wonderful, decent gentleman who loved his family beyond words. He will be missed for sure. Please accept our sincere condolences and know that we are keeping you all in prayer. May Tom RIP🙏♥️. May God carry you all through this difficult time 🙏. Sincerely, Carolyn and Dave Brown
Visitation

Sunday, March 19, 2023
4:00 PM - 6:00 PM
Charles F. Snyder Funeral Home & Crematory
3110 Lititz Pike
Lititz, PA 17543

Map and Directions

Visitation

Monday, March 20, 2023
9:00 AM - 10:00 AM
Charles F. Snyder Funeral Home & Crematory
3110 Lititz Pike
Lititz, PA 17543

Map and Directions

Services

Monday, March 20, 2023
10:00 AM - 11:00 AM
Charles F. Snyder Funeral Home & Crematory
3110 Lititz Pike
Lititz, PA 17543

Map and Directions