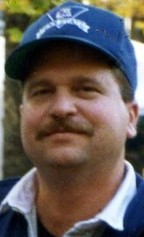 Thomas H. Yeager, 60
March 14, 2013
Thomas H. Yeager, 60, of Lancaster, died Thursday, March 14, 2013, at Hospice & Community Care on Good Drive. Born in Columbia, he was the son of the late Irvin and Pearl Ziegler Yeager. He was married to Joanne R. Yeager.
Tom graduated from Columbia High School in 1970, and earned his Bachelor's Degree in Quantitative Business Analysis from Penn State in 1975. He worked in sales and design in the wood and pallet business, retiring as co-owner of McConnell Enterprises, a manufacturer of wooden boxes in Southern York County.
He was an avid Penn State, Steelers and Eagles football fan. Tom enjoyed wood working, camping and relaxing. He never found an RV he couldn't drive and had great times camping at the beach, Penn State, the Bush and Susquehanna Rivers, and visiting distant friends. A NASCAR fan, his favorite driver was anyone driving a Ford. Tom especially liked weekend RVing at Pocono races. The trackside fence being his ultimate viewing spot. His motto was, "if at the end of the day you weren't wearing track dirt then you weren't racing."
Tom's sister Seda Schwarz (Richard) resides in Hunlock Creek, as does his niece Shani Emel (Max) and their children Karli, Rich and Max. Niece Seda McClurg (Dan) resides in California. His extended family includes John and Edna Manning, Betsy and Jake Schoelkopf, Scott and Kerry Amey and deceased niece Cheryl Amey Shea.
His family would like to thank everyone that provided their expertise and compassion in aiding Tom on this journey.
"It was good knowing you Yeags. See you later."
Services will be private. Please omit flowers. Memorial contributions may be made to Hospice & Community Care, PO Box 4125, Lancaster, PA 17604-4125 or the Children's Dyslexia Center, 231 W. Chestnut St., Lancaster, PA 17603. To send the family online condolences, please visit SnyderFuneralHome.com. Charles F. Snyder Jr. Funeral Home & Crematory 717-560-5100
Leave a condolence on this Memorial Page
Sorry for your loss. I grew up down the street from Tom. My mom and dad were Pete and Edie Herman and Bob is my brother. Tom was a few years older than me, I graduated in 1974. Tom was always a nice guy growing up, and treated us younger guys pretty good, not like some of the older guys in the neighborhood, who would bully us. Again, sorry for your loss and I will remember you and Tom in my prayers.
Randy L Herman
To the family of Tom Yeager,
I was very sad to hear of the passing of Tom. I was a classmate of Tom's, graduating with him in 1970. I always liked Tom, he was the dearest person & nicest guy. We had a lot of fun through the years at CHS. He was a dear friend & will be greatly missed. My deepest sympathy to his family.
Diane McCarty Yohe
Dear Family, My most heart-felt sympathy to you in the loss of Tom. Though I had not seen Tom recently I thought about him often over the years. He and I were great friends in high school and for a few years afterwards, we shared
many great times together. I loved Tom's dry sense of humor and envied his intelligence. My brother John thought Tom was the most intelligent person he ever met, and I agree with that appraisal. Tom once told me that whatever paths life took us on, we would be great friends forever. On the few occasions through the years that we did see each other we related to one another as we did when we were young: as friends who really cared greatly for each other, and would do anything for each other.
I'm sure your hearts ache for your loss. If you are able to know that all the friends Tom made throughout his life are deeply saddened today and will be for many days to come. I'll never forget what a wonderful friend "Yeags" was.
Sincerely,
Jim Leddy
We met Tom and Joanne years ago at the Pocono RaceTrack. They would always stop at our Campsite either on their way up to the Fence, or on the way back, from watching the Race. Tom and I would always have a Beer before they would leave. I remember Tom, as always having a smile on his face. Our best regards to Joanne and whole family. You will always be remembered.
Larry and Maryann Singleton
To all family and friends, sincerest and most heartfelt sympathies. Tom was my good friend and roomate from Penn State days. That friendship has endured until the present day. My sentiments reflect those of persons who have posted previous condolences. I feel my life is more impoverished since Tom's passing. He was kind, humorous, and truly one of a kind. I regret the need to say adieu to such a cherished friend. Michael P. Mott
To Joanne and Family,
My DEEPEST sympathy to you. I was heart-broken learning about your loss. I know your LOVE, Joanne, and your PASSON. You and Tom must have shared so many moments experiencing your lives together with that love and passion. Keep your memories close to your heart. You, Joanne, will always have a very "special" place in my heart. My sincere thoughts and prayers are with you and your family. God Bless You!
Linda Watson
Tom will be missed by all the crowd at the campground. He always greeted everyone with a smile.
J.R. Kearns and Family