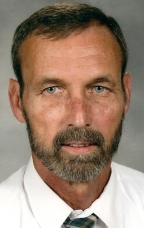 Thomas F. Walsh, 59
Thomas F. Walsh, 59, of Lancaster, died Friday, July 16, 2010 in Sea Isle City, NJ. Born in Philadelphia, Tom was the son of the late Dr. Vincent I. and Mary C. (Berger) Walsh. He was married for 27 years to Mary D. (Rowland) Walsh.
Tom was a 1970 graduate of Lancaster Catholic High School, where he lettered in football. He graduated from Millersville University in 1974 with a BS degree in Economics, and earned his Masters degree in teaching from LaSalle University.
A teacher at Reynolds Middle School for the School District of Lancaster, Tom dedicated his life to teaching at both St. Leo the Great Parochial School and the School District of Lancaster.
A soccer coach, Tom enjoyed all sports, and loved the Jersey Shore.
In addition to his wife, Tom was a loving father to his 5 children, Regina M. Walsh of Havertown, Tommy I. Walsh, of Philadelphia, PA, Katie Walsh of Havertown, Therese M. Walsh and Andrew T. Walsh of Lancaster, and siblings, Mary Scheetz, of Newtown, Vincent Walsh, husband of Treva, of Charlestown, SC, Michael Walsh, husband of Patricia, of Lancaster, Gerry Walsh, husband of Chris, of Lancaster, and Jim Walsh, husband of Tracey, of York.
Mass of Christian Burial will be held Thursday, July 22, 2010 at 11:30 at St. Leo the Great Catholic Church, 2427 Marietta Ave., Lancaster, PA 17601 with Rev. Peter Hahn as Celebrant. Friends may pay their respects to the family from 9:30 until 11:15 at the church. Interment will take place Friday in Calvary Cemetery, Conshohocken, PA. In lieu of flowers, contributions may be made in Tom's memory to Cystic Fibrosis Foundation, P.O. Box 96305, Washington, DC 20090-6305. Charles F. Snyder Funeral Home Inc. is in charge of arrangements. To send an online condolence, please visit SnyderFuneralHome.com.
Leave a condolence on this Memorial Page
Condolences to the Family
November 22, 2015
Dear Family,
My name is Bristor D. Gwynne, I was a former student of St Therese Middle School where I believe Mr. Walsh
had taught. I was not quite sure if he was the same teacher that I remember however I had tried for years to
get in touch. I am very sorry to hear of his passing. He was a great teacher and good friend. My prayers and thoughts go out to the family.
WE all wish we could be with you. Hugs and love to all of you.
Family Rowland from Sweden
Dear Mary and Family,
Please accept our heartfelt sympathy in the passing of Tom. You are all in our thoughts and prayers at this time. God's blessings!
Sincerely,
The Wanchalk Family
Our condolences are with your family and friends. You are in a better place now, with all the angels of God. Rest in peace.
To the entire Walsh family,
Please accept our condolences. Our son, Wesley McCaskey, was a student of Mr. Walsh at St Leo. We'll be praying for you.
Molly and Chris Linkey
Dear Mary and Family,
We are saddened to hear of Tom's passing. We remember him as a dedicated and caring teacher, a fun soccer coach and a family friend. Our families have spent a lot of time together between school, church and athletic events. We look back on all of it with fondness. Please accept our condolences at this difficult time.
Love and Prayers,
Glenn, Michelle and The Girls
I'm sorry to hear about Tom's passing.
I talked with him often at Hempfield Sports Complex, and was surprised to hear the sad news, since we spoke no more than a month or so ago,and he sounded normal & fine. We talked many times about Philly sports, especially the
Eagles & Phils. Tom & I coached soccer many years ago with Tommy & my son Mitch on the team. He was a good guy & I'll miss seeing him at HSC.
Regards,
Mike Erb
To All Members of the Walsh Family,
Our deepest sympathy in the passing of Tom. Tom was my classmate at
LCHS Class of 70. He also knew my wife who taught with him at St. Leo's.
He will be greatly missed by many, but our faith tells us that he has passed on to his heavenly reward.
Rick & Kathy
Hello Mike…Judy and I just got back from vacation and learned of Tom's passing in going through our accumulated newspapers. We were saddened to hear the news and very sorry to have missed the services. You and Tom are in our thoughts.
Pat & Judy Kiely