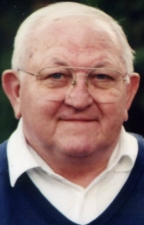 Thomas A. Yahara, 72
Thomas A. Yahara, 72, of Lancaster, PA passed away peacefully on Sunday, October 16, 2011 at the Masonic Village in Elizabethtown, PA. Tom was born in Edwardsville, PA, the first son of the late Alexander and Eleanor (James) Yahara. He was a former resident of Kingston, PA. He was married for 53 years to his wife, Marilyn (Kopacz) Yahara.
He attended Edwardsville High School, Class of '56. Tom graduated from Penn State University in 1962, and received his degree in Mechanical Engineering. He was a Registered Professional Engineer. He was involved with the Department of Mechanical & Nuclear Engineering Mentoring Program with PSU. He was an avid Penn State Football fan. He was a recognized artist belonging to the Lancaster Art Association. He was a member of Shriners International, Kingston, PA Lodge #395, Free & Accepted Masons and Shekinah Royal Arch Chapter Wilkes-Barre, PA, and Penn State Alumni Association. He was a member of Saint Thomas Episcopal Church.
In addition to his wife, Tom is survived by 3 daughters: Mae Yahara of West Palm Beach, FL, Ann McGuire, wife of Norman, of E. Petersburg, PA, and Joan E. Kuzma, wife of Bill, of Shavertown, PA; 4 grandchildren: Rebecca Shertzer, Alexis Kuzma, Maddie Shertzer, and Kyle Yahara; and a brother, James Yahara, husband of Mary Ann, of Tampa, FL.
A memorial service will be held at 11 AM on Saturday, October 22, 2011 at St. Thomas Episcopal Church, 301 St. Thomas Rd, Lancaster, PA 17601, with Rev. Jonathan E. Currier officiating. Family and friends will be received from 10-11 AM at church. Interment will be private and at the convenience of the family. In lieu of flowers, memorial contributions can be made in Tom's memory to Susquehanna Association for the Blind/Visually Impaired, 244 N. Queen St., Lancaster, PA 17603. To send the family online condolences, please visit SnyderFuneralHome.com. Charles F. Snyder, Jr. Funeral Home & Crematory 717-560-5100
Leave a condolence on this Memorial Page
Dear Mrs. Yahara, Mae, Ann and Joan,
I was very sorry to hear of Mr. Yahara's Passing. All I remember were happy thoughts of him, the back yard cookouts and parties my parents would attend at your house. Great memories of playing in your yard and finding scarey animals in the woods in back of our house. Your Mom coming over for tea at times. Nothing but good memories that will never be forgotten. The great part of life is that my husband now works with Joan and has become good friends with her (speaks only highly of her). I do hope very soon to go meet up with her for lunch. We have since lost my parents and miss them more than words can say. There is nothing more precious than family. My sisters and I still live within blocks of each other and get together as much as possible.
With Love and Sincerly
Margie Ronall Price and Harry Ward Price
Dear Marilyn,
Sorry to hear about Tom.I did not know that he was ill. I am sending condolances to you and your girls. I will mention to Linda also. She lives in Plantation,FL which isn't too far from Mae Lynn. Take care and my God be with you and give you strength and comfort in the loss of Tom.
Nancy Knorr
Dear Marilyn,
So sorry to hear of your loss. I'll be praying for you and your family.
Toni Kapes