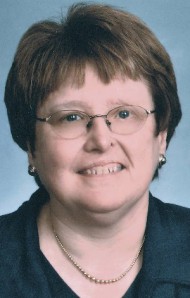 Theresa A. Walls, DO, MBE, 65
November 30, 2014
Theresa A. Walls, DO, MBE, 65, of Lancaster, passed away at her residence on Sunday, November 30, 2014. Born in Englewood, NJ, she was the daughter of the late Matthew J. and Filomena Zuccaro Walls.
Dr. Walls was a practicing Psychiatrist who studied Biology and Theology at St. Peter's University in Jersey City, NJ. She received her Doctor of Osteopathy degree from the Philadelphia College of Osteopathic Medicine and completed her residency training at Thomas Jefferson University in Philadelphia. She also served for ten years as an Emergency Department physician. She completed her Master's Degree in Bioethics at the University of Pennsylvania and had taught Bioethics at St Joseph's University and the University of the Sciences in Philadelphia. She had also lectured at the University of Pennsylvania in the History and Sociology Depts. Her research interests include psychiatry's contribution to Bioethics, the changing doctor-patient relationship and the relationship of the rise of the religious right and bioethics. She had studied the characteristics of physicians who served on bioethics committees, which was the subject of her Master's project.
Dr Walls had served as the Medical Director at the Ephrata Community Hospital since 2005. She had previously served there on staff as the Clinical Director and as a staff psychiatrist. Prior to Ephrata, she served as Medical Director for the former Community Hospital of Lancaster Mental Health Services for 6 years.
She has served as the chairperson of the Bioethics Committee at Ephrata Community Hospital and the former Community Hospital of Lancaster, was a member the Ethics Committee of Hospice and Community Care, the Bioethics Tribunal for the Diocese of Harrisburg, and the Board of the Samaritan Counseling Center. She was the recipient of the "Woman of Faith" award by the Diocese of Harrisburg.
Dr. Walls was a member of St. John Neumann Catholic Church, where she was involved in the St John Neumann Ensemble, playing guitar.
She is survived by her sister, Noreen F. Walls of Lancaster, her aunt, Lucille Modero, her paternal cousins: Cathy, Robert, Patricia Ann, Frances Ann, Jerome, and Rosemary; and her maternal cousins: De, Jimmy, Donna, Susan, Lynn, Robert, Michael, and Tommy.
Friends will be received on Thursday, December 4, 2014 at St. John Neumann Catholic Church, 601 E. Delp Rd., Lancaster, PA from 5:30-7PM, with the Mass to follow at 7PM, the Rev. David Danneker as Celebrant. In lieu of flowers, please make contributions in Dr. Walls' memory to Little Sisters of the Assumption, 475 E. 115th St., New York, NY 10029 or St. Peter's University, Office of Advancement and External Affairs, 2461 Kennedy Blvd., Jersey City, NJ 07306.
Leave a condolence on this Memorial Page
Condolences to the Family
April 20, 2017
This message is for Noreen. I know it is long after the fact, but I just wanted to let her know how much I loved and appreciated your sister. She was one of my best and treasured friends. I will miss her for the rest of my life. Noreen, I want you to know how much she loved you. She always told stories about you and your mother. The one about you and your Mom sitting near the window of a diner where a ketchup bottle popped and your Mom thought she'd been shot was always a favorite. I don't know that I can reach you directly, but please know that Terry is always in my heart. My best,
Nancy McKeown-Conn
December 05, 2014
To the Family of Dr. Walls,
I had the honor of knowing her both personally and professionally. She was remarkable when we needed a therapist to help 3 girls from ages 8-16 deal with their mother's death from cancer. As a physician her compassion, kindness, love, spiritual light was always shining bright. Alexis V. Baxter
December 05, 2014
Dear Noreen,
I am so sorry for your loss. I met Terry in grammar school; since we were seated alphabetically, "Walsh" was right after "Walls" and we became friends. She was smart, funny, loyal, and generous, and I'm glad we were able to stay in touch over the decades since school. One of the nicest things she ever did for me was to call up the conductor of the Lancaster Symphony and tell him that he should hire me as a piano soloist! He did, and that led to several further invitations to play. She was fearless when it came to doing what she thought was right. I will miss her friendship. I send you and your family my sincere condolences. Diane Walsh
December 04, 2014
Terry will be greatly missed. Such a great lady and physician! I've known her since she was an intern at Osteopathic Hospital. Great memories. I know I will see her again in heaven. Pat Klugh
December 04, 2014
I had the opportunity to meet Terry two years ago. During our visit, she volunteered to serve as a guest lecturer for a biology class. She shared her expertise in bioethics and volunteered to mentor students interested in medical school. In the Jesuit tradition, she was a woman for and with others. Terry was a loyal and dedicated alumna. We are grateful for her support and for all she did for alma mater over the years. The Jesuit Community here in Jersey City and at Murray Weigel in the Bronx will pray for her. May God's healing grace comfort you during this difficult time. Ana Cravo, Saint Peter's University
December 04, 2014
Dear Noreen –
My heart is broken. Terry and I go all the way back to Chemistry Lab that first year at Saint Peter's! We were still in touch; she was a great support, a sage counselor, and a dear friend over many, many years. Lots of happy memories to cherish. I think that these words from the poet Tagore would capture T's feelings about her passing:
"Death is not extinguishing the light; it is putting out the lamp because the Dawn has come."
Mjuch love, Joanne Konicki Ceimo
December 03, 2014
Many fond memories of all of us getting together every Sunday at your old house in WNY. Big family dinners, laughing, joking, and playing ball in the street. Happy times. Such a sad day and a great loss of a very special person. All our love, Lynn and Onelio Gil.
December 03, 2014
With sincere sympathy for the loss of your dear Theresa. Your family are in my thoughts. Cherish your many memories of her and rely on the many promises from the scriptures. With heartfelt condolences.
Proverbs 16:24 – Pleasant sayings are a honeycomb, Sweet to the soul and a healing to the bones.

Visitation

Thursday, December 04, 2014
5:30 PM - 7:00 PM
St. John Neumann Catholic Church
601 E. Delp Road
Lancaster, PA 17601

Map and Directions

Services

Thursday, December 04, 2014
7:00 PM
St. John Neumann Catholic Church
601 E. Delp Road
Lancaster, PA 17601

Map and Directions