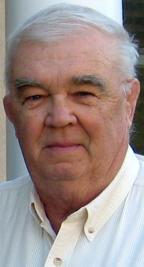 Terrance A. "Terry" Tafelski, 75
Terry Tafelski, 75, passed away on June 15th, after being in ill health for a number of years. Terry was the loving husband of Jeanette D. Balikowski to whom he was happily married for 53 years, having celebrated their anniversary on May 9th. Born in Detroit, MI, he was the son of the late Anthony J and Helen M. Tafelski. In addition to his wife Jeanne, he is survived by two sons, David, husband of Katherine, Loganville, GA, and Michael, husband of Terry, Lancaster, and two daughters, Teresa Hughes of Turnersville, NJ, and Marianne, wife of Craig McKimpson, Watsontown, PA. He was preceded in death by a son Steven (husband of Julie, Kill Devil Hills, NC) and a grandson, Blake McKimpson. Terry was the proud Dzia Dzia of 12 grandchildren – Tasha, Kristen, Sean, Kati, Elizabeth, AJ, Spencer, Skylar, Casey, Cooper, Brady and Carter.
Terry attended Henry Ford Community College in Dearborn, MI; Mercer University in Macon, GA and Mt. San Antonio College, Walnut CA. He proudly served in the U.S. Navy on board the destroyer the USS Ingraham from 1955 to 1957. He started his distinguished business career with Winter Seal Corp, in Detroit, MI in 1957 and opened small window factories in GA and CA. He then spent 20 years in the Recreational Vehicle and manufactured housing industry. For ten years he was the Vice President of Operations for 8 plants on the East Coast with Skyline Corp. He then became sole owner of TATCO, Inc, a successful supplier to the RV and manufactured housing industry for 10 years. He retired in 1985.
He has enjoyed traveling with his wife Jeanne to 49 states and traveled to GA, MI, NC, and NJ to visit family. Terry lived his Catholic Faith through his dedication and participation in his parishes and schools (St. Annes, Lancaster Catholic High School, and St. Basils Church (near Eagles Mere, PA)). He was past President of St. Annes PTO, Lancaster Catholic Athletic Association (and founding member of the LCHS Carnival), Chairman of LCHS Annual Fund, and lifelong member of St. Vincent DePaul Society and Polish Falcons of America (Nest # 959). He volunteered as coach for the St. Anne Crusaders Midget Football, LCHS and Sullivan County HS softball teams.
Terry enjoyed his family, grandchildren, golf and cheering for Notre Dame Football. He will be remembered for instilling a strong sense of family, faith and his generosity to all he encountered.
A Mass of Christian Burial will be held at 11 AM on Wednesday, June 20, 2012 at St. John Neumann Catholic Church, 601 East Delp Road, Lancaster, PA 17601. A viewing will be held from 6-9 PM on Tuesday, June 19, 2012 at the Charles F. Snyder, Jr. Funeral Home & Crematory, 3110 Lititz Pike, Lititz, PA 17543 with the Holy Rosary recited at 8:30 PM. A second viewing will be at the church from 9-11 AM Wednesday morning. Interment will be held in Eagles Mere, PA. In Lieu of Flowers, donations in Terry's name may be made to LCHS Athletic Association, 650 Juliette Ave., Lancaster, PA 17601. To send the family online condolences, please visit SnyderFuneralHome.com. Charles F. Snyder, Jr. Funeral Home & Crematory 717-560-5100
As Dad wanted us all to remember "I have run the race, I have fought the good fight".
Leave a condolence on this Memorial Page
Our thoughts and prayers are with all of you. Please accept our love and prayers.
Thinking of you all
Love Jim & Dawn Fielding
Dear Mike and Theresa,
I wanted you to know you and your family are in our thoughts and prayers. Enjoy the memories of your dad, he will forever be in your heart and mind. God Bless you and your family.
Donna Johnson
Mike,
I am very sorry to hear of the loss of your father. I will never forget how considerate and helpful you were when my dad was terminally ill and ultimately passed away. My condolences to you and your family. Please let me know if there is anything I can do to help. Prayers for you, him and your family.
Michael Romano
We will always remember Terry as a cheerful cousin with a hearty laugh, a twinkle in his eye, and a passion for the Fighting Irish. We will sorely miss him! Jeanne and the kids as well as the entire Tafelski clan are in our hearts and prayers during this difficult time.
God Bless,
Sally (Cahill) and Peter Tannenbaum
Jeanne, Teresa, David, Michael, Marianne, and grandchildren,
So many memories of cousin Terry! He was larger than life, brightening up every person he came in contact with and every place he entered. What a charismatic man–with a huge heart that was fiercely proud of his family, his faith, his Irish and Polish heritage, and Notre Dame. We loved his visits, whether in person or over the phone. He was a great storyteller and we were charmed with his infectious laugh and that mischievous twinkle in his blue eyes. He definitely set a high standard for his California cousins! I smile when I remember all our times with Terry and Jeanne. We loved him. Our thoughts and prayers are with each of you.

All our love,
Cousin Cathy and Ron Maher
Jean, Mike and Terry and family~
May God give you wonderful memories to ease the pain of your heart. I am so deeply sorry at Terry's passing and will truly miss him. He was such a presence at church, in choir and with in our community. I loved his sense of humor but mostly his sincere love of our church and sense of just and right. Sending you thoughts, prayers and love.
Jen Brida (Miller)
To Mike & Terry & all of the Tafelski family –
Jim & my thoughts and prayers are with you on this day. Your Dad clearly lived the Catholic faith, which is evident in the way your own family values and priorities remain. A true Notre Dame fan – hopefully he and my Dad can share some great stories (and bring a little more luck to the Irish this year) in heaven. An extra rosary will be said in his name today.
– Mary Noland
To the Tafelski family: I am very sorry to hear of Mr.Tafelski passing.I went to Saint Anne School and remember him well.I remember how kind he was to me..being scared on a field trip and he was so kind to me.Please accept my condolences and The Tafelski family and friends are all in my thoughts and prayers.May God Bless you all!!
Wow, working for Terry at Tatco turned out to be such a blessing in my life. Those days will always be extra special. He showed each person kindness and love. He showed such character, kindness and wisdom in all he did. And he was such a wonderful man of faith and always showed how important family was. And he was so much fun!! He was just great to be around. I respected him but could joke with him and be myself. I have never even come close to having such a wonderful boss ever since. Much love to all of you and may God give you strength and courage in the days ahead.
God bless,
Melody Keely
Mike,
I am so sorry for your loss. My thought and prayers are with you at this difficult time.
Janelle DiNicola
We were so sorry to return from our vacation and learn of the passing of Terry. We were blessed to know him and appreciate all the hours he gave to St. Joseph's Perpetual Adoration.
Oliver and Sharon Ogden
To the Tafelski family: Please know you are in our thoughts and prayers during this difficult time
Tim and Angie Wiesman
Our thoughts and prayers are with you and your family for your lost.
James Bruce
Case Manager
FCI Fairton
Michael and Terry,
I just learned of your dad's death … My condolences and thoughts to you and your family. Your dad was a wonderful man!
Michelle (Pesarchik) Pieters
Our thoughts are prayers are with the entire Tafelski family.
God Bless,
The Butsons'
I will miss seeing and chatting with Terry outside our homes. He was always able to make me smile even when I knew he was under the weather. Though I only knew him for five years, I felt his kindness, friendliness, passion, and love of life, family, and friends. Our thoughts and prayers are will your family. We are always here to talk and help. You are the best neighbors and true friends.
Jim and Karen Artuso
My thoughts and prayers are with you all during this difficult time. Have peace knowing that he is with his Lord and Savior.
All my love,
Sharon Frederick
Sorry for your lose and am praying for you all during this time of sorrow.
Will be unable to attend service as I've committed to help in Bible School this coming week, volunteers are hard to find now a days it seems
Be strong and you all are in our thoughts
Gale/Judi Morris
Scott Morris, Jacque Morris Ingle & Family
He was a good man and will be missed at our monthly breakfasts. I knew Terry through the Mobile Home / Rv Inds. May God be with you and your family and give you peace during this time.
Lonny E. Smith
Please convey me condolences to the entire Tafelski family. I appreciated Terriy's humor and his love for St. Anne school. Indeed Terri has won the good race and has won his prize. Peace and all good to you all.
George R. Garbrick
Please accept our heartfelt condolences on the loss of Mr. Tafelski. What a great person. I will never forget his booming voice, and caring ways. It was a pleasure to know him. Our hearts are with you in this time of sorrow. Darin and Elizabeth Snyder
I was saddened to read of Terry's passing. I remember well joining him on the sidelines along with Pat Duffy to cheer our daughters in field hockey — and the three of us being threatened with causing a forfeit during an LCHS game against Hempfield during which we were commenting on particularly bad officiating!! But more importantly, I deeply valued his assistance when I was coaching the LCHS varsity softball team. His energy, his wisdom, and his kindness were exceptional. In the years that followed I enjoyed chatting with him whenever our paths crossed. Our prayers are with the family.
Frank Bremer
To the Tafelski family, Please accept our condolences on the loss of your husband and father. Our thoughts are with your family during this trying moment."
Tim and Linda Kowalchuk
To the whole Tafelski Family,
Our deepest condolences to all of you. Terry (Dzia Dzia to my children) was one of a kind. Strong, smart, moral, supportive, funny, and most notably, a true mentor to myself and to my children. We will never forget his kind ways and his extended care of us; especially during the early years up in Eagles Mere. They are and will remain the fondest of memories. We will miss him and pray for you all to find strength and courage through the memories and the legacy he has left.
Love and prayers to all of you.
Laura, Don, Lindsay, and Jason
My thoughts and prayers are with the Tafelski family. Rest in peace.
Linda (Barr) Cobbe
Steve and Julie's friend from Ind. and now, Fla.
We are so very saddened to hear of Terry's passing. Please know that your family is in our thoughts and prayers. He was a wonderful guy!
Dr. Smith and staff
Dear Jean & Family: We were saddened to hear of your loss of Terry. Our thoughts and prayers are with you at this difficult time.
Ray & Shirley Kneisley
Indeed Terry has fought the good fight, and now 'Resting so at Peace in the Arms of our Heavenly Father. To you Jean, childen and grandchildren, you are in my thoughts and prayers. Your son, brother was greeting him at the Heavens entrance to embrace him. A great man and friend to all. Always a kind and thoughtful word when those needing it, he gave it.
My sincere condolences to each and every one of you. Blessings to all.
Rita R. Boyer
Mrs. Tafelski,
I was so sorry to hear of Mr. Tafelski's passing. He was a great friend as you were to my parents. I have many fond memories of St. Ann's 'D' team football both playing and huddling in an RV that you had brought drinking hot chocolate. Mr. T was always my biggest supporter while playing basketball even though he would rather have had me playing in Purple and Gold and not Blue and White. I can remember him yelling "Tommy" from the top of the Catholic High bleachers when we came out for the game. Mr. T was a really great guy!!
I'm thinking of you and your kids.
Love,
Tom "Tommy" Gibble
Tom Gibble
1002 Coronado Court
Gulf Breeze, FL 32563
Marianne and Family – Thinking of you during this difficult time. Although words are not great comfort right now, please know we are thinking of you and your family and you are in our thoughts and prayers.
Margie & Shawn Cook and Family
Jean and Family
We will be thinking of you.
I feel very fortunate to have worked for Terry for eight years. He not only mentored myself and Barry, he taught us about resilience and character … and of coarse passion …. lot's of it
He will be missed
Frans van Hekken
I went to Skyline pool yesterday at the request of our Grandboys to see them leap off the diving board. In looking North the tennis courts still survived the changes at the place. Many a weekend afternoon we would gather there for tennis. Terry was one of those players. I remember his great laugh as our skills at tennis were not the best. The Sisters that taught me at St. Anthony's school said prayer came in many ways. If so then seeing the courts and remembering Terry was a prayer. God rest his soul
Ed Trees