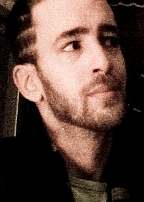 Stephen Thomas Gallagher, 31
Stephen Thomas Gallagher, 31, went to our Lord on May 27, 2011, after succumbing to acute heart failure at Hospice of Philadelphia. Stephen was born in Wilmington, Delaware, on March 13, 1980 to Michael and Joann Gallagher Sr. of Ephrata, PA.
Among his many professional accomplishments, Stephen was an Analyst Programmer at the Department of Biostatistics and Epidemiology, Center for Genetics and Complex Traits, University of Pennsylvania Medical Center beginning in September 2003. As was typical of Stephen's thoughtfulness for those of us who could not grasp such big words, he often referred to his official title as "Math, Genetics and Pretty Picture Making." Specifically, he used computation modeling to study the genetics of cancer. Stephen also worked closely with Hedge Fund Systems Management mining data and developing predictive algorithms. Stephen recently began working with Rapid Clinical Trials to help predict cost-effective ways to conduct trials and used predictive tools through algorithm development. In addition, he began his own company, Marble Management, Inc., which dealt specifically with complex statistics, predictive modeling and algorithm development in the areas of education, health, and legal issues.
Moreover, Stephen published several works in scholarly journals, such as Cancer Epidemiology Biomarkers and Prevention, a top journal in cancer epidemiology, in March 2007 and Jan. 2001; Journal of National Cancer Institute, a top journal for cancer research spanning different disciplines, in Sept. 2006; Nature Genetics, a premier genetic journal for work on human genetic variation and disease, in Oct. 2009; and PLOS One (Philadelphia Library of Science One) in March 2009.
Family and friends will quickly agree that Stephen's favorite pastime seemed to be collecting city parking tickets. Stephen's hobbies and interests were richly expansive, as his own words eloquently reveal:
"It's hard for me to find something that I don't enjoy. I'm up for anything–new people and places always fascinate me. I went on my first roller coaster at Dorney Park with some very dear friends over Halloween. It was awesome. I'm sure it will be better next time when I open my eyes. I spend a lot of time working, or pondering work and new ideas. I also get to play Billiards–used to play semi professionally. Bowling–I have a rather unorthodox roll, and, like most things, I do it both left and right handed. Golf–a good walk (in a cart. a six pack makes the rest of the round A-ok). Attending lectures. Giving lectures. Exercising on my new Total Gym (yup, you know it). Swimming, too. It's so 'other worldly' under the water… serene and rhythmic. Piano, guitar, banjo. Want to learn violin and voice. Sketching, painting–I like to draw very rapidly with both hands simultaneously; it's good mental exercise. I also enjoy slower, more technical/mechanical drawing. Wood working/furniture making. I'm a fan of recycled/aged wood and materials. Roaming, ranging conversations. Hot tea, big hugs. Belly laughs and guffaws.
Researching/Writing–scholarly articles, lyrics, short stories–longer ones when my interest vs. time equation balances out (well, typing as the case may be–my penmanship is atrocious. The nuns would be so disappointed). Starting companies, giving back, being myself. Hula hoops, kung fu, board/wire walking. Whiskey neat, beer specials, leisurely meals followed by a smoke and sit on the porch. My family. I'm a 'not-quite-grown-up kid' and I hope I can say that at the end of my last day."
Stephen's brilliant but gentle nature, and generous, kind spirit touched all who met him, even for brief moments. Stephen leaves his parents, his sisters Theresa L. of Idaho Falls, ID, and Kelly A. of Reinholds, PA; his brother Michael J. Jr. of Philadelphia PA; and grandparents Guido and Freda Granato of Primos, PA. He will be deeply missed by all of us, including his cherished pets: Frejya, Hagl, and Penelope.
Mass of Christian Burial will be Celebrated on Friday, June 3, 2011 at 11am at Our Mother of Perpetual Help Catholic Church 320 Church Avenue Ephrata, PA 17522 with the Rev. John McLaughlin (CSSR) as Celebrant. Visitations with the family will be held on Thursday evening at the Charles F. Snyder Jr. Funeral Home & Crematory 3110 Lititz Pk. Lititz, PA from 6-8pm and again on Friday morning from 9-10am. Final Farewell and Commendation will be held in Cedar Hill Cemetery, Ephrata, PA. In lieu of flowers, memorial contributions may be made to the William Way Community Center, Stephen Gallagher Fund, 1315 Spruce St., Philadelphia, PA, 19107. To send the family an online condolence, please visit SnyderFuneralHome.com. Charles F. Snyder Jr.Funeral Home & Crematory 717-560-5100
Leave a condolence on this Memorial Page
Condolences to the Family
To the family and friends of Stephen,
Since hearing about Stephen's passing, my thoughts and prayers have been with you. I was in school with Stephen both at OMPH and LCHS. I have nothing but fond memories of him. For the past 10 years, I have been living in France and unfortunately did not have the chance to get to know Stephen as the amazing adult that he had become. Reading his obituary, I realize that I truly missed out on getting to know an incredible human being. Thanks to Facebook, I was able to get a glimpse into Stephen's life.
On Facebook your friends receive reminders when it's someone's birthday, so I saw it was Stephen's and sent him a little note even though we hadn't talked in many years. I was surprised when a few days later he sent a message back thanking me for the birthday wishes and asking how I was doing, etc. Just a small example to show what an open and kind spirit Stephen had.
With my sincerest condolences,
Laura Shaub Quintin
I am so sorry for your loss. Everyone who knew Stephen is the worse off for losing him. I mostly knew his personality as an adult through Facebook, but it was obvious that he was kind, funny, deeply thoughtful, and totally real and honest. I wish I had had a chance to know him better after the high school years, but I certainly remember him well from the 12 years of Catholic school we did have together! He will be greatly missed, and I hope you are at least a little comforted to know what a positive impression he has left behind.
Best regards,
Adena Killian
I worked with Stephen at UPenn. The only time we really worked together was when there was a problem with the data. I remember him with his red-framed glasses talking about things that I didn't understand. He was a very smart and was so full of life. He will be missed.
Joann,
I am so sorry for your loss and hurt with you although I do not know the depth of your pain. May God hold you close to Himself and comfort and encourage you and your family at this time.
Sincerely,
Marcie Yoder
I knew Steve as we both worked in the same department at the University of Pennsylvania. I was so terribly saddened when I had learned of his illness. We are all grieving his loss. He was by far one of the kindest, most gentle souls I have ever met. He will be greatly missed.
Nicole Jones
I was so saddened to hear of Stephen's passing. We played flag football together and he was always so kind, genuine, and non-judgemental. People like that don't come along very often. This world has lost a special soul and heaven has gained one. I am so sorry for your loss. You are in my thoughts and prayers.
Shane Greenburg
Lower Gwynedd, PA
My deepest sympathies go out to Steve's loved ones at this time. At LCHS, my interactions with Steve were rather minimal. The only class I recall having with him in four years was Honors-level English our freshman year, but I do remember clearly Steve's passion for increasing his vocabulary. He was one of Mrs. Trupe's best students! It's interesting to note his statement, prominent near the beginning of his writing here: "[N]ew people and places always fascinate me." It's been the same with me, too. I've been traveling through the South a lot lately, exploring towns large and small, and meeting a lot of interesting folks along the way. I suspect Steve would have taken a great interest in the stories I have as a result — and he'd probably be able to suggest better vocabulary words. I'll sip an herbal tea in his memory!
Steve Sauer
My sincere condolences on the loss of Stephen so soon. Stephen endeared himself to all of those who knew him with his kindness and concern for others, going out of his way regularly to help others. He was incredibly humble for a man of his intelligence and the world will be less for his loss.
-Rich Aleong, friend of 'Flag Football Stephen'
I am so sorry for your loss.
My heart and prayers go out to you and the rest of your family.
My sincerest condolences.
Vicki Adelizzi
In a poem I once read "Sometimes people come into your life and you know right away that they were meant to be there, to serve some sort of purpose, teach you a lesson, or to help you figure out who you are or who you want to become" No other words can describe how I feel about knowing Stephen. I moved here early 2010 and joined Softball, which is were I met Stephen. He was the first to befriend me, inviting me over for dinner and conversation. I got a chance to get to know him that evening and since then been able to call him a good friend, one that I will miss dearly. He showed me what Philadelphia had to offer, introduced me to everyone we came in contact with and with great enthusiasm. I was comforted and immediately it made me feel at home. My thoughts my prayers are with you in this time, and I am truly changed for the better for having the chance to know Stephen.
– Paul Gruver
I joined Stephen's softball team in 2010.. Though everyone was nice, Stephen was the 1st to shake my hand and welcome me to the team. He always put a smile on my face when I seen him. He and the rest of the team held my 50th surprise birthday party at his house and I'll never forget that or him! My condolences go out to his family for such a great loss.
Chris Maurizio
My thoughts are with you in this very devastating time. Stephen was a great man. I can still picture him sketching away at the bar. I remember one time seeing him at The Bike Stop playing pool wonderfully. He was really gifted at billiards. He was an amazing guy, taken from this world way, way too soon. I'll miss seeing him around this great city of Philadelphia. I will miss him so much. His vibrant spirit can never be taken away.
Michael — my memories of Stephen will not only be framed in Cher concerts and refrigerator doors, but in the concern/pride/love that always came through when you talked about him. I am deeply, deeply sorry for the loss my friend and my prayers and thoughts will be for you and your family.
Larry (DC)
Dear Michael and Joann:
I was so sorry to learn yesterday from Dermot, with whom I had lunch, of your son's passing. I then read his obituary today and was most impressed. He obviously was a very bright and engaging young man. I liked especially his statement that he was a "'not-quite-grown-up kid,' and hope I can say that at the end of my last day." I trust that he could and did. My heart and prayers go out to you and the rest of your family, with the wish that you will be able to find consolation and peace.
Joe Roda
Dear Kelly,
I am so sorry for your loss. I did not know your brother but from reading about him and also reading his own words, he was a remarkable young man. He obviously touched many lives and will be greatly missed. May all of the love and the happy memories you shared fill the space of sorrow you now feel. It will take time. Be patient with yourself. Take care.
Love,
"Aunt" Loretta (Heather's aunt)
So sad to learn of Stephen's passing. We have many fond memories of Stephen. His many accomplishments will be a fitting tribute to his compassion for others. May he rest in peace in the shelter of God's loving arms.
Pat Kitchen & Joanne Sydnor
Michael and Joann, I want you to know how terrible I feel that you have lost such a wonderful and talented son at such an early age. Although it is only a small consolation, know that many share sorrow in their hearts for you during this most difficult time.
I never knew Stephen, only his Dad, Mike, and that was quite some time ago when we were working on Entech Engineering Pennvest projects.
Mike, I was devastated when I found out about your son's passing. I can't say I know how you feel, but I can come close. We lost our oldest daughter four years ago this month to bi-polar disease at age 34. Her unexpected death left us in shock. It sounds like your family had a more gradual transition. I'm not sure which way is better, but neither of them should have died so young and certainly not before us.
From his obituary, I can see you are extraordinarily proud of Stephen. He accomplished much in his short life. We also were proud of our Suzy. But death comes to all of us at some time and no time is the right time. Never-the-less, being taken so young is really hard on the family.
A couple of months after our Sue died, I was going on a business meeting with Don Cuff. He was really compassionate and couldn't believe how I could be working again so soon after Sue's death. He kept saying he couldn't imagine what it must be like for me, Joie (my wife), and Leigh (our only other child). Sadly, two years later, he and his family suffered a similar fate when their daughter Kristin became ill and died at an even younger age than our Sue.
Our hearts go out to you and your family. I can tell you that time helps, it helps alot. Although there will always be pain in our hearts, it gets a bit easier day by day, year by year. Keep your chin up. Life goes on, the memory of our children will still be there fresh in our minds forever, and we can find peace knowing that we will reunite again in the next world.
Dan and Joie Castellani
August 3, 2011