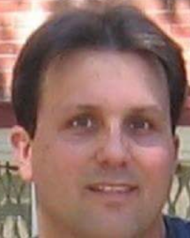 Stephen Redington, 56
October 06, 2018
Stephen Redington, 56, of New Holland, passed away unexpectedly on Saturday, October 6, 2018 at Lancaster General Hospital. Born in Corpus Christi, TX he was a son of Jerry and Anna (Neri) Redington. Stephen was loving father, he will be greatly missed by his 3 children, Zephaniah, Benjamin and Alexis. He is survived by his siblings and their families, Jo Ann Rodgers, Jerry Redington Jr., Barbara Taylor, Kathleen Grasmeder and Philip Redington
Steve was a 30-year employee at CNH Industrial, where he was a system analyst. He enjoyed gymnastics, computers and home improvements.
A Celebration of a Stephen's Life will be held at Bethany Grace Fellowship Church, 400 Reading Road East Earl, PA 17519 on October 27, 2018 at 2 PM.
Leave a condolence on this Memorial Page
Condolences to the Family
June 01, 2020
I just heard of your passing, my dear friend, and to say that I am sad is an enormous understatement. You were a true Christian family man, dedicated to your profession, and an awesome athlete. You certainly sucked the marrow out of life and exhibited a zeal for righteousness and knowledge. I so wish I could have seen you before The Lord took you home, and I will always remember summer of 1994 and you inviting me to play a softball game with your company. I had a blast that night participating and afterwards enjoying our jubilant conversation on the way home celebrating your team's victory. You will forever be in my heart, memories and prayers. Love you, brother.
Alexander Banias
October 23, 2018
My sincere and deepest condolences to Steve Redington's family. I have great memories of you competing on the team and becoming an All American. I always look forward to you coming and visiting camp when we had our reunions. You will definitely be greatly missed. I always enjoyed seeing you and your tremendous personality and you made a great contribution to the team. I know everyone on the team would have very fond memories of you too. You will truly be missed by all.

Bruno, Cheryl & Family
October 17, 2018
Rest in Peace Steve. To a great teammate, and competitor, a friend and classmate. Alumni of East Stroudsburg Univ. A Warrior, though and through. Hall of Fame ,and Colligiate Champion. We Salute you .
Condolences to his family and children especially. Sincerely, Mark Johnson class of 1981
October 17, 2018
God Bless Steve, you were a great teamate and a true friend.
October 15, 2018
Condolences to the Readington family.
We're very sorry for your lost.
The Mangione family
October 14, 2018
R.I.P. Steve, you will be missed.
Services

Saturday, October 27, 2018
2:00 PM
Bethany Grace Fellowship Church
400 Reading Road
East Earl, PA

Map and Directions