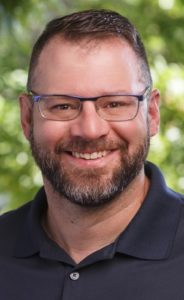 Stephen Patrick Reinoehl, 48
February 08, 2021
Stephen Patrick Reinoehl, lovingly known as "Rhino", 48, of Lititz passed away at his home on February 8, 2021. Born in Pottsville, Stephen was the son of Ida May (Canavan) Reinoehl and the late Raymond Lamar Reinoehl. He was the beloved husband of Kathleen N. (Dolan) Reinoehl with whom he shared 21 years of marriage.
Stephen attended North Schuylkill High School where he wrestled and played football on the All-Scholar team. He continued his education at Millersville University where he received his bachelors' degree in Occupational Health and Industrial Hygiene. While at Millersville, he continued to play football as a linebacker and solidified his nickname "Rhino" by ranking All-State within the PSAC. He was a three year letterman and a member of the 1995 National Championship team. "Rhino" is still ranked #11 in his school history for Most Solo Tackles.
He worked as Vice President of Regional Risk Engineering for Zurich for 18 years.
Stephen was an avid hunter and would go up to The 500 Fish & Game Club every weekend to hunt and spend time with his brothers and friends. There was no bad season for Stephen as he was always ready to hunt with his rifle, crossbow, and muzzleloader.
Stephen enjoyed watching football, especially the Pittsburgh Steelers and any college football game, playing washers with his friends in elaborate tournaments that took place every summer, and traveling to new places for work. He was an IPA, action movie, and country music enthusiast.
Most important to Stephen was his family. He made it a point to be at every one of his children's games, act as their number one fan, and be an unending source of support for them. He was extremely proud of all of them and loved watching them grow up. In 2020, he became a very proud pappy to his grandson, Ryder James, who became a constant source of joy.
He will be dearly missed by his loving wife Kathy, his beloved children; Richy Reinoehl, Kailynne Reinoehl, and Kassidy Reinoehl, daughter-in-law, Crystal, and his grandson, Ryder James Reinoehl. He is also survived by his mother, Ida May, his siblings; Cindy Reinoehl, Timothy Reinoehl and his wife Angie, Michael Reinoehl, and Mary Hertz and her husband Greg, many nieces and nephews, and his best friend Michael Borzok and his wife Sherrie.
He is preceded in death by his father Raymond L. Reinoehl and his brother Raymond D. Reinoehl.
There will be a public viewing from 4:00-6:00pm at Charles F. Snyder Jr. Funeral Home & Crematory, 3110 Lititz Pike, Lititz, PA 17543. Services will be private. The Private Services can be viewed through Livestream on Saturday, February 13, 2021 at 3:00pm and in the future.
In lieu of flowers, memorial donations can be made to Ronald McDonald House at rmhc.org/donate or to St. Jude Children's Hospital at stjude.org/donate.
Watch the tribute video
Leave a condolence on this Memorial Page
Condolences to the Family
February 17, 2021
To the entire Reinoehl family….
We are deeply shocked and saddened by learning of Steve's passing!! Our hearts, thoughts and Prayers go out to you all. May you cherish all the great memories and hold them close to your heart.
God Bless,
Kayla, Brenden & Pat Rishell
February 15, 2021
Sending are heartfelt condolences to the friends and family of this young man. Our son Mike McFetridge was his roommate and fellow Marauder. A monster on the field and a gentlemen to us..may he rest in peace. Robert and Sharon McFetridge.
February 15, 2021
I am so sorry for your loss. Unfortunately, I was unable to make the services. I was Stephen's teammate, friend and fellow linebacker at Millersville. I have never met another person like him in my lifetime and I do not believe I will. He was defintely one of kind. I still can not believe this superhero of a man is gone. I wish he had a fighting chance at beating this. I know he would have won that fight.
Cat
February 15, 2021
I got to know Streve while at Millersville and his nickname "Rhino" was perfect for his stature, it also fitted how full of life he was. When I joined Wohlsen, I reconnected with Steve while he worked for Zurich. I had the privilege of getting to know him over the past several years and working with him closely. Steve was a friend, mentor, college and great guy all around. Every time he called, he would always ask how my family and I were doing. He had a passion for life and a heart as big as his nickname. He will be fondly remembered.
Adam Brown, Millersville Alumni & Wohlsen Safety Director
February 14, 2021
Dear Kathy, Kassidy, and all,
Our deepest sympathies go out to all of you. I fondly remember all of our visits getting the girls together, sleepovers, etc. Seems like just yesterday… Know that we are thinking of you, and praying for you and Stephen.
David & Rhonda Larson
February 13, 2021
My condolences to the Renioehl family. The live stream service was beautiful. Rest in pease Steven.
cousin Annette Cheskiewicz & Aunt Anne Renioehl Vilewinski
February 13, 2021
There are no words to express the sadness of how you are gone. I will miss you so much and wish I could of saw you one last time. I always looked forward to seeing you when I came to visit. The amount of times I asked where you were the Fourth of July was outrageous, and I was super happy when you finally showed up. The party began! I am very glad I made it to the 4th this year and was able to spend that time and have a good ole Reinoehl 4th of July. I looked at you as a father figure and went to you for genuine advice. You were always there when I needed you, especially when I needed all the information about washers (haha). Heaven gained an awesome angel, and I will never forget the memories we had. I love you and will miss you so much
Kristy Vitucci
February 13, 2021
To all the Reinoehl family, so sorry for you loss My only complaint about Stephen was that I would have liked to know him longer than I did.
Roscoe Wasilewski
February 13, 2021
The service was such a beautiful tribute to Stephen's life.
Sandy Miller Saukaitis
February 13, 2021
There are no words to describe the level of sadness that swept over us when we heard the news. We ccouldn't have asked for a better brother-in-law than we had in Steve. There was no doubt in my mind how much he loved his 3 kids, his grandchild, and especially his wife, Kathy. I'll never forget the first time I met him…I thought to myself "This guy could squash me like a bug without even breaking a sweat.", but when my husband met him, his reaction was different (and more accurate): in reality, Steve was a "teddy bear" who had the ability to talk to anyone (and on their level). Conversations revealed not only how intelligent he was, but that he had traits and a love of life I wish more people had. So much more I could say but instead, I'll sum it up by saying how thankful we are that Steve chose to be part of our family, and though our hearts are heavy today, as long as we keep him in our hearts, he will always be with us.
Pete Dolan/Eddie Green
February 13, 2021
Our hearts go out to Kathy, Kassidy and the rest of the family. We got to know Steve on the sidelines of many soccer games over the years that our girls played together. He was such a friendly, happy guy. He will be greatly missed by all that knew him. Love to you all!
The Reed Family
February 12, 2021
I worked with Steve for about the last ten years. Not only was he a great resource, he was a wonderful person and friend. When we connected, Steve always provided updates on his family. Clearly, his family was his priority. Losing Steve is a horrific event for many people. But most important is condolence to Steve's family. God bless you and best wishes for a healthy, successful, and fun future.
Ed Gordon
February 12, 2021
I'm still in complete shock over the loss of Steve. While we did not work together on a daily basis, I honestly looked forward to our twice a year visits. I cannot imagine the loss this is bringing to his family and friends. I wish you all the best during these difficult times. He will live on in our memories. God Bless you all.
Keith Snead
February 12, 2021
A big man with a huge heart, really enjoyed my time with him at Zurich and it seems impossible we will have him no more. Most sincere condolences to his family – his lifeblood, he was so proud of you all. Prayers for peace and strength. May god bless and keep you all.
Skip Parry
February 12, 2021
I knew Steve from a previous job as he was my insurance rep. He will be missed by all who met him. His knowledge and demeanor was above most. His love for his family was truly emphatic. I am truly sorry for the family's loss. What a great guy the world has lost….Brad Suruskie
February 12, 2021
Kathy, Richy, Kaylynn and Kassidy
So sorry to hear about Steve.
Condolences to the whole family.
Debbie Reynolds
February 12, 2021
My thoughts and Prayers go out to the Reinoehl family. I only knew Steve a very short time, but I instantly struck up a friendship with him. He was a very likeable and personable individual who got along with everyone. I know that he touched many lives, so let him live on in our memories. He smiles down on all of us now as he walks with the Lord.
David Thornton
February 11, 2021
I am so sorry to hear about the loss of Steve. My prayers and sympathies go out to the family and all who knew him. I had the pleasure of working with Rhino for several years at Zurich. He was such a great person, smart, driven, and would make us all laugh every time over a beer. He was incredibly proud of his family and spoke of you often. I am proud to have called him a firend. God Bless.
Alex Muñoz
February 11, 2021
We are so very sorry to hear of Stephen's passing. He was a remarkable young man, gone too soon. We are keeping all of you in our thoughts and prayers.
Joan and Bob Kaufman
February 11, 2021
Stephen was always such a caring, funny, and nice man. I am so glad I was able to meet him in person and get to know him when I could. My sincere condolences to the family and my prayers and thoughts go to you in this time. Till we meet again Stephen.
Nicole Brady
February 11, 2021
Steve was an inspiration to all who were blessed to know him. He was more than a work colleague, he was a true friend that I will miss. My condolences to his wonderful family that he always spoke about with pride.
Eric Lambert
February 11, 2021
So deeply saddened to learn of the loss we will all feel without Steve in our life. A true friend and consummate professional. A true "Go-To" guy who was always willing to share insights, meaningful wisdom and a laugh. So fortunate I feel today that I had the opportunity to Catch up with Steve around the holidays-he never mentioned a thing about an illness, he was only too happy to share his excitement that he was a grandfather and that his family wa doing well. Such a proud father !
I will certainly miss his positive spirit, kindness and gentle demeanor.

God Bless
James D'Errico
February 11, 2021
My sincere condilences to Steve's family on the passing of a great person to work with and outside of work.
Heidi Brady
February 11, 2021
So sad to hear this incredible man has passed!! My condolences to all who ever knew or met him. I was very fortunate to get to spend a lot of time with this beast of a man on and off the football field at the Ville!! Man was he funny, wild, and caring to everyone!! He definitely lived life to the fullest!! I appreciate him taking a young LB under his belt and showing me what Marauder Pride was all about!! I know I can speak for all of your coaches and teamates when I say our hearts are hurting of this sad news!! Tell we meet again brother!!
Dave Ibarrad
February 11, 2021
My sincere condolences to Steve's family on his passing. Steve was loved by his coworkers. Hard working and professional, Steve was always 'family first', with his loved ones, and with his colleagues. He will be sorely missed and always remembered by all those that had the honor to know him. A great man.
Tony O'Dea
February 11, 2021
Ida & Family,I'm sorry for your loss. My deepest condolences. I'll keep you in my thoughts & prayers. ❤️(Ida- We worked together many years ago at the Heights.)
Tera Houser
February 11, 2021
I played football with Steven "Rhino" at Millersville from 96-98. He was definitely the big brother, leader of the team. With his stature you couldn't get a better name than "Rhino". When I say he was funny, wild, hilarious, it's still saying it with and understatement! He would have us all laughing at times at practice. When Gametime came around he would get into "Rhino" mode and get us all hype! I'm so sad to hear that you have passed brother! God blessed you with a beautiful family that I will be praying for. Thanks for inspiring and leading so many of us on those Ville teams! I wish you could have met my family. I know with God's grace we will all see each other again. Rest will big bro! You will not be forgetten! Marauder for life and Marauder Pride forever!!!
Robert Avery 83
February 10, 2021
Deepest sympathies our thoughts and prayers are with you all at this difficult time.
Michael Shinkus and family
February 10, 2021
We had the honor of meeting Steve only once, when our mutual friend, Tom Yeager, brought him over to our home to meet us. Wow, what an amazing guy. We felt as if we knew him for years and had even made plans to see each other again. His love for his wife and children was instantly obvious to all. He will be greatly missed but we will never forget Steve. Love and prayers🙏💞
John and Sandy Kogut
February 10, 2021
I'm so sorry Cathy and family, I loved Steve like a son. Elvin Givens (Jon and Rob's dad) I'll never forget him
February 10, 2021
Steve was a wonderful person. I remember him always smiling and kidding around. He was such a great friend to my son Michael. He will always be remembered. My prayers go out to his family.
Helen Borzok
February 10, 2021
Steve was a great teammate,brother, and friend. I remember him as an outgoing.,outstanding, and upright person. I haven't seen Steve in over 10 years. However, I haven't seen him for 10 years prior our last encounter. It was a strange encounter. I was running a job at 30st station and this guy walked out the door. We both stared at each other for a couple mins. MARAUDER PRIDE connected us when he stated "Chuck" and I stated "Steve " simultaneously . You will never lose When you go to war with a brother and fight together knowing we have each other's back. I will miss you bro. MARAUDER Pride 4ever!!!
Chuck Thompson
February 10, 2021
I am so sorry to hear about Steve's passing. He was a great person and made us all proud with his accomplishments at MU. Prayers to all the family.🙏. May he Rest In Peace.
Bob Kraft and family
February 10, 2021
It is with a heavy heart that I write my condolences. My cousin Stephen was such a kind person and was a great son, brother, husband, father, and grandfather. He was taken much too soon and will be greatly missed by everyone that knew him. My prayers are with his wife, Cathy And all of his family especially my Aunt Ida Mae, his mom And his siblings, Cindy, Michael, Timmy, and Mary
Just so heartbreaking.
With our deepest condolences,
Bart and Cecilia (Canavan) Douglas.
February 10, 2021
We are so sorry for your loss. It was an honor to know him.
Charlie & Karen horst
Visitation

Saturday, February 13, 2021
4:00 PM - 6:00 PM
Charles F. Snyder Funeral Home & Crematory
3110 Lititz Pike
Lititz, PA 17543

Map and Directions

Services

Saturday, February 13, 2021
3:00 PM
Livestreamed
,

Map and Directions