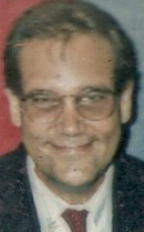 Stephen C. Walter, 59
Stephen C. Walter, 59, of Lancaster, died peacefully Thursday, July 22 at the Mt. Joy Hospice of Lancaster County after a brief illness.
Stephen was the Program Director for Adult Probation and Parole Services of Lancaster County. He is survived by his wife Sami, his three children; Ethan, Lauren and Benjamin, his sister Elizabeth, brother Tony and his dogs Randy and Mago.
Friends will be received on Wednesday, July 28, 2010 from 6-7PM at the Charles F. Snyder Funeral Home and Chapel, 3110 Lititz Pike, Lititz, PA, with Steve's Memorial Service to follow at 7PM. In lieu of flowers, please make contributions in his memory to Hospice of Lancaster County, 685 Good Dr., Box 4125, Lancaster, AP 17604-4125 or to the Humane League of Lancaster County, 2195 Lincoln Hwy. East, Lancaster, PA 17602. To send an online condolence, please visit SnyderFuneralHome.com.
Leave a condolence on this Memorial Page
Sami,
Les and I want to extend our condolences to you in the loss of your husband. Les just read to me the obituary in today's newspaper. It is so sad all the good and wonderful people from our generation who have been taken from us far too soon. We will hold you in our hearts and prayers and hope to be able to see you in the not too distant future.
All our love, Millie and Les Ruhl
I am part of Ethan and Chrissy's Morgantown, West Virginia family. My heart and prayers go out to each and every one of you at such a hard time. I'm sure Stephen is finally at peace. I'm so sorry. Peace and love be with you,
Harri Joseph and all the people that are thinking of you in West Virginia
Sami and family,
We were deeply saddened to hear of Stephen's death. We didn't know him well, but we already miss his smiling presence walking the dogs. May you be surrounded by loving family and friends during this difficult time and onward.
Daryl & Jean (down the hill)
Sami
I was so sad when I heard that Steve was so ill. Pat told me he was in Hospice and I was very reflective of my experience a few years ago and how wonderful you were to John. Please know that my heart aches for you and when you are up to it we will get together.