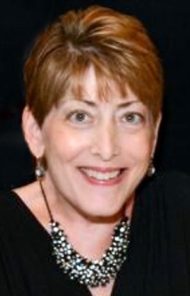 Sonya Lynn Tangert, 52
October 14, 2018
Sonya Lynn Tangert, 52, of Lititz, passed away peacefully on Sunday, October 14, 2018 under the care of Hospice and Community Care in Mount Joy while surrounded by her loving family.
Born in Lancaster, she was the daughter of Jere and Carol (Charles) Tangert of Lititz.
A graduate of Warwick High School class of 1983, she furthered her education at Slippery Rock University class of 1987 and later graduated from Zion Bible Institute in 1997.
After graduating from college, Sonya worked for Teen Challenge in Brooklyn, NY for 14 years, leading her into mission trips all over the world, including moving to Spain and Portugal where she would work for 6 more years. Sonya studied Spanish in Costa Rica to prepare her for her many mission trips.
She spent the last eleven years employed with Deloitte Financial, LLP in Manhattan as an administrative assistant and serving as a member of the Executive Board of the Abba Ministries in Western, PA, which gives a voice to children impacted by abuse. Sonya took pride in her work and enjoyed sharing the Word of the Lord and finding the good in all people.
Sonya fought cancer for nine years and made some progress before it ultimately took her life. She wrote a book about this journey, which her brother Todd will finish by writing the last chapter at her request. Her book seeks to inspire those who are looking to the Lord and his magnificent works during times of trial.
In addition to her parents, she is survived by her brother, Todd (Kathy) of Wenonah, NJ; uncle, Ben (Phyllis) Charles of Green Valley, AZ aunt, Sharon Charles of Redondo Beach, CA and cousins Annette, Karen, Pam and Sue.
Family and friends are invited to attend services on Monday, October 22 at 11 am at the Charles F. Snyder Funeral Home, 3110 Lititz Pike, Lititz. The family will receive guest from 10 am until the time of service. Interment will follow at St. Anthony's Catholic Cemetery, Lancaster.
In lieu of flowers, memorial contributions in honor of Sonya may be made to Abba Ministries Christian Center, 525 Mercer Road, Slippery Rock, PA 16057.
Watch the tribute video
Leave a condolence on this Memorial Page
Condolences to the Family
October 20, 2018
Our dearest Sonya, How we will miss you, my precious sister in Christ. Angelo & I loved having you visit us in New Hampshsire & share our home. We also enjoyed serving with you at Brooklyn Teen Challenge. You were Angelo's Flower Girl (refering to your flowered outfits). Your sweet spirit always blessed us along with your beautiful attitude about life. I loved speaking & writing to you in Spanish! Your humerous greeting cards touched our hearts & many are on display throughout out home. It was also delightful spending time with your family. Angelo will keep the Ranger you blessed him with. Until we meet again in God's presence.
Angelo & Yolanda
Romans 8:35-39
October 19, 2018
I came to know Sonya through Deloitte. Always the professional with such a remarkable quiet presence. She was assigned to provide vacation relief for a couple years when I supported one of the firm's leaders. His comments when I got back was that everything went off fantastic. Sonya, you will surely be missed here at Deloitte. May your family find comfort at this time in the wonderful memories you've shared with them.
Godspeed dearest Sonya, rest in peace!

October 18, 2018
Sonya was my dear friend, Sister in faith, SRU roommate and Maid of Honor. I am flooded with fond memories of our times together at SRU.
Mourning at your passing. Rejoicing at your homecoming. Praying for the Tangert family.
Until we meet again Sister,
Susan (Adamson) Guy
October 18, 2018
I am honored to meet you and be a coworkers at Brooklyn Teen challenge. I will never forget learning and talking spanish before you trip to spain. you gentle soul will remain in my heart. may the LORD comfort the family during this time. i will never forget you. love maria
October 18, 2018
Sonya was a beautiful person who fought hard. Although I only knew her when she was in the ED, i could tell how special she was. My sympathy to you all.
October 18, 2018
so sorry for your great loss…
we remember the Tangerts' as our wonderful neighbors on east roseville rd many years ago.
October 18, 2018
Our love and heartfelt sympathy to cousin Carol and family on the passing of Sonya. We know she is now in the arms of Jesus, our Lord and Savior !
Visitation

Monday, October 22, 2018
10:00 AM - 11:00 AM
Charles F. Snyder Funeral Home & Crematory
3110 Lititz Pike
Lititz, PA 17543

Map and Directions

Services

Monday, October 22, 2018
11:00 AM
Charles F. Snyder Funeral Home & Crematory
3110 Lititz Pike
Lititz, PA 17543

Map and Directions