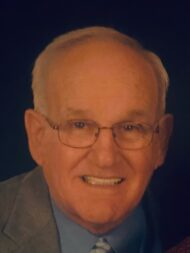 Sidney Robert "Bud" Eachus, 80
May 19, 1941 - November 16, 2021
We announce with great sadness that on November 16th, 2021 Sidney Robert (Bud, Buddy) Eachus, of Lancaster PA, left this world, and his pain, returning home to be with family and friends in God's glorious kingdom. Although he had several agonizing chronic conditions, he rarely complained, always wanting to bring a smile to anyone concerned, he constantly insisted to all "I am fine."
Born May 19th, 1941, he was a well lived eighty years old at the time of his passing. He was at home with his beloved wife and best friend Maryann Spahn Eachus, who held his hand through it all. They were married July 29th, 1967, and together for fifty-six years total.
Bud was the son of Preston J. Eachus and Dorothy Mae Walker Eachus (both deceased) and was raised with his eight siblings in Bethel Township Pennsylvania, graduating from Media High School, class of 1960, where he lettered in track and cross country, making several lifelong friends, most notably Doug Young, of Oxford PA
.
His surviving brothers: Warren Eachus and wife Carolyn Eachus of Lancaster, PA; Laurence Eachus and wife Debbie of Claymont, DE; and Steven Eachus and wife Kathy of Wilmington, DE. His surviving sisters: Connie Jennings of Florence Alabama; Norma Kozarski of Claymont DE, and his former sister-in-law, Gale Eachus of Aston PA. He was preceded in death by a sister, Lorraine Eachus; brother Donald Eachus; and brother David Eachus; all of whom he loved, mourned, and missed greatly.
He earned the moniker "Uncle Bud" to so many nieces and nephews, by being a family stalwart. He was available to all, in crisis and in celebration. He was constantly encouraging with a tough character and a memorable laugh. He truly wanted them all to love and respect God, themselves, and this family. He did this all without insistence and led by his own example.
A Veteran, Bud enlisted in the US Army and served at Fort Lewis, Washington, from September 21st, 1961 to September 25th. 1962; when he was Honorably discharged.
In his career he earned an Associate's degree in business management from Goldy Beacom College and retired from South East National Bank. In his retired years he worked for Lawson Tools, and later Sears and Roebuck at the Park City Mall.
Bud was an accomplished equestrian and was enthralled with the majestic beauty of horses far after he could no longer ride. He would often drive with his wife to explore the areas known to him as "Horse Country." Besides being a meticulous "keeper of the lawn" at his home, Bud was an avid sports fan, particularly the Philadelphia pro teams, and any team playing against Dallas and or New York. His passion for sports led him to coach little league baseball, and travel soccer, and be the biggest cheerleader for sons and grandchildren as they competed. He was a member of the Lancaster Sertoma Club as well as the famous "Smoketown Do Nothings" with his brother Warren.
Sidney Robert Eachus was a husband, a father, and a grandfather. He is survived in death by his loving wife Maryann, his son's Sidney Robert Eachus "Rob" and his wife Kelli Graver Eachus, of Holtwood, PA; Michael Douglas Eachus and his fiancé Crystal McWilliams, of East York, PA; and Bud's grandchildren, Sergeant Joshua Metzger (mother: Rachael Metzger) and his wife Catherine Brubaker Metzger, of Fort Drum, NY; Keaton Eachus of Juniata University and Holtwood, PA; Jacob Eachus, of Thaddeus Stevens School of Technology and Hellam, PA; Tyler Miller (mother: Jill Miller) of Manheim Township, and Lancaster, PA; and last but not least, his favorite, and only granddaughter, Morgan Eachus, of Holtwood, PA.
A Christ follower, raised Methodist, converted to Catholic when he married, he grew in his personal relationship with God through Christ over his entire amazingly blessed life. Regularly reading God's Word, he found his true house of faith with the people at Bethesda United Methodist, in Holtwood, PA; Pastor(s): David Ryan (active) and Keith Price (retired.)
Memorial Service for Bud Eachus will be on Saturday, November 27, 2021 at Bethesda UMC, Holtwood, Pa 10-11 Visitation and 11am service followed by refreshments.
In lieu of flowers, donations can be sent to Bethesda UMC, 1086 Hilldale Road, Holtwood, PA 17532
Memorial for Bud
Time: Nov 27, 2021 11:00 AM Eastern Time (US and Canada)
Join Zoom Meeting for Bud's Memorial Service:
https://us02web.zoom.us/j/81783451894?pwd=eUgvWGs2anVtNStRcDBOOE1yUWpMUT09
Meeting ID: 817 8345 1894
Passcode: 309311
Leave a condolence on this Memorial Page
Condolences to the Family
November 23, 2021
Bud finally got to sing at the top of his voice in front of his Savior. He will be missed here on earth, but he is living gloriously in Heaven!
November 22, 2021
Maryann: Shirley and I shall always cherish the times we shared on our visits to Lancaster. You and Bud were always great hosts and even better company. Bud will be missed by all who knew him and he will certainly be missing you whom he clearly saw as the love of his life.
Bob and Shirley Wynne
Visitation

Saturday, November 27, 2021
10:00 AM - 11:00 AM
Bethesda United Methodist Church
1086 Hilldale Road
Holtwood, PA 17532

Map and Directions

Services

Saturday, November 27, 2021
11:00 AM
Bethesda United Methodist Church
1086 Hilldale Road
Holtwood, PA 17532

Map and Directions