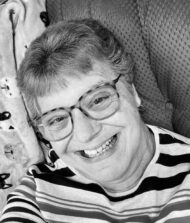 Rosemary Sarah Kinert, 69
Rosemary S. (Kauffman) Kinert, Lancaster, PA, a retired paraeducator and homemaker met her loving Savior on November 18, 2022 at the age of 69 after a brief illness.
Rosemary was born in Lancaster to the late Wilmer J. and Mary E. Kauffman. She was a member of the Pequea Valley class of 1970 and attended Lancaster General School of Nursing.
Surviving family members include her children; Mary Kay (Kenneth) Stauffer, Lancaster; Kellianne (Brian) Enterline, Harrisburg; Amos Jr., Lancaster; Zachary, Spring Grove; and her grandchildren, Drew, Kayla, Luke, Seth, Lauren, Isabella, Claire, Mason, Sophia, and Zachary Jr. She is also survived by brothers, Bruce and Richard. She is predeceased by her loving husband, Amos Sr.
A dedicated mother and faithful friend, Rosemary spent her life looking out for the interests of others. She enjoyed time with and doting on family including her 10 grandchildren, friends, grief groups members, and her beloved pets. An active member of Paradise Bible Fellowship Church for over 50 years, Rosemary loved her church family like her own. A retired paraeducator from Lampeter Strasburg School District, Rosemary cherished building relationships with her students and colleagues. Her passion for nursing allowed her to selflessly care for her late husband, Amos, during his lengthy illness. She also enjoyed working in her yard, playing word games, and creating crafts.
A memorial service is scheduled for 10:00 a.m. on November 26, 2022, at Paradise Bible Fellowship Church, 3092 Lincoln Hwy. E, Paradise PA. In lieu of flowers, donations in memorial may be made to Paradise Bible Fellowship Church or to Lancaster Cancer Center, 703 Lampeter Road.
Leave a condolence on this Memorial Page
Condolences to the Family
January 19, 2023
i know rosemary Kinert had a big impact on me she was good teacher at Lampeter strasburg and she would encourage me when I took some class that were hard but I will miss her and lovely smile and her love for her savior and love for the kids in the Learning support class and she was there when I went oversea to live in Papua new guinea she was a amazing lady
I love You Mrs K
November 26, 2022
My sincere condolences to Amos Jr and your family I had the privilege of meeting your mother once she just a lovely person may God strength be with you all throughout this time of grief RIP ROSEMARY! Miss cyrila your friend Trinidad
November 25, 2022
Learned to know your parents through Bethany Christian Services ..We enjoyed keeping in touch with Christmas cards and picnics with .Bethany foster and adoptive parents.. My husband Bill also graduated with your dad in 1970.from Lower Dauphin.Keeping your family in our thoughts and prayers.love Bill and Deb Tice
November 25, 2022
My heartfelt sympathies to each of you as you travel this road of grief. We learned to know your parents through Bethany Christian Services when we were foster parent's and loved on Zachary when he was a newborn. Your parent's were fun to visit with during BCS's picnics each summer and see Zachary's yearly growth. My love to each of you and may God's peace carry you on this journey. Love ~ Elta Nissley
November 25, 2022
I got to know Amos and Rosemary almost 50 years ago when we were in the Navy going to Nuclear Power School in Bainbridge MD. They took me and another friend of ours (Walt)under their wings and instilled their Christian values in me for which i am forever grateful. Walt and i would buy groceries and bring them over to Amos and Rosemary's and she would cook us suppers.. We always bought more than what was needed and left what wasn't used as the Navy didn't pay so well for families so in the end we both won, they got food and we got home cooked meals. Our paths crossed alot so I got to know them both very well. We were both in Hawaii on different Submarines but we had some time together during our off crew times. Rosemary even taught me how to make banana bread using the bananas from the tree in their back yard. So many good memories.. Because of them i know when its my time to go home to Jesus they will be there welcoming me home just like Amos welcomed her. Prayers and condolences to family and friends. She will truly be missed.
November 23, 2022
It was a pleasure meeting and getting to know Rosemary and her late husband, through the Fresh Air Fund. We did many bus trips with Rosemary, Amos, and Zach to NYC in the 90's. Our family loved traveling with the Kinerts and learning about the entire family, including their pets. We will forever appreciate their warmth and friendship that has lasted throughout the years! We just want you to know that we share in your sadness. Both Rosemary and Amos, will be greatly missed! May happy memories bring you peace and comfort at this difficult time. We will always hold dear those fun bus trips to and from NYC! Our prayers and deepest sympathies are with the entire Kinert Family!!
November 23, 2022
Love you all your all like family to my family for years. Being station together our parents grew and us kids as a family . Rosemary and your dad will be missed. So happy they are together in heaven I can see them smiling .
November 22, 2022
To the extended Kinert family. Just today learned of Rosemary's graduation back in November. She was dearly loved by our whole family.
November 22, 2022
We are thinking of your family. You're all part of ours.
November 22, 2022
My kids loved going to Rosemary's house to play. She had the coolest toys (per them) and they loved to ride around her yard on her green, battery-powered car. Although to young to really understand, they still asked if they were going to be able to go to Rosemary's house to play. I feel they will always keep those memories with them.
To Mary Kay – "He will wipe every tear from their eyes. There will be no more death or mourning or crying or pain, for the old order of things has passed away" – Revelation 21:4
I love you all ❤️
Services

Saturday, November 26, 2022
10:00 AM
Paradise Bible Fellowship Church
3092 Lincoln Highway E.
Paradise, PA 17562

Map and Directions