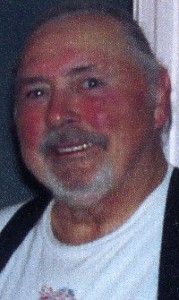 Ronald R. Rambo, Sr., 66
Ronald R. Rambo Sr., 66, of Pequea entered into rest after a long illness on Sunday, February 3, 2008, with family and friends by his side. Born in Lancaster, he was the son of the late Charles and Esther Van Buskirk, and the husband of Karen Rambo for 34 years.
Rambo was an honored member of Tribe MC. Previously of Welsh Mountaineers, Draggin Gypsy's, and Pequea MC.. He was a member of social clubs such as Pequea Boat Club, Green Hill Sportsman Association, Riverside Camping Association, Moose, Active and Alert Clubs.
He retired from RAM Motors & Controls, formerly Multilectric, in Lancaster as a competent and creative machinist. He was enthusiastic about his relationships and cycling. He enjoyed participating in fishing, hunting, archery, and drag racing.
Rambo will be deeply missed by daughter Kayla, at home; sons Randy husband of Sue of Quarryville, Robert husband of Judy of Conestoga, and Ronald Jr. of Lancaster. A sister Sharon Rothweiler wife of Paul; and 6 grandchildren Chelsea, Ryan, Tony, Randi, Carrie, and Nadine.
He is preceded in death by a brother, William Van Buskirk.
A viewing will be held Friday, February 8, 2008 from 7-9 p.m. and again on Saturday, February 9, 2008 from 9-11 a.m. at the Charles F. Snyder Jr. Funeral Home and Chapel 3110 Lititz Pike, Lititz 17543. The funeral service will follow on Saturday at 11 a.m. with Rev. James Goudie officiating. Interment will take place at Riverview Burial Park.
In lieu of flowers memorial contributions can be made to The Central Pennsylvania Blood Bank 8167 Adams Dr. Hummelstown PA 17036 or to a local charity of your choice. Rambo's family would also like to encourage his friends to donate a pint of blood locally to help out others in the community.
Leave a condolence on this Memorial Page
For anyone who met Ronnie Rambo, the first thing that comes to mind is his constant complaining. To anyone who actually got to know him, that complaining was overlooked, to see a truely extraordinary man. A man who lived his life to the fullest and did things his way to the truest meaning. Rambo loved life fast and risky, wether it be his cars, motorcycles, or gambling. Ronnie always went big. In his younger days he was a champion auto drag racer, dirt and paved track motorcycle drag racer, and motorcycle hill climber. Over the years he was part of and improved several different MC's, ending his life as a fullpatched and active member in the Lancaster County Tribe MC. Ronnie was one of the few remaining original memebers. As he got older he appreciated the love of his family. He always spoke about fishing with his boys, his poor wife putting up with him, and his beautiful little girl. Never for one second did Ronnie wavier from that "F@&k You" Rambo attitude. At 60 something he would still ride with the boys, bitching the entire way. Letting us know he could still do it just as good if not better than us young guys, and easily faster. In closing Ronnie Rambo was a man amoung men. A husband, a father, a provider, a friend, a man, but most of all to me he was a brother. Maybe not in blood but in the trusest way possible. He will be greatly missed and never forgotten. No excuses, no regrets, no apologies necessary. Givem' hell Rambo, always do it your way. I sure St. Peter's ears are already bleeding or the Devil is packing his bags, Ronnie Rambo is here, get use to it.
Love ya always, it was an honor to have you call me brother, and a privilege to be able to call you the same. Thank you for everthing thing you taught me.I hope that you saw that Julie wore he hair down just for you.
Love, respect, and great sorrow,
Jeremy (Coal) & Julie, Lancaster County brothers for ever. S.Y.L 16's
Karen and Kayla
I am so sorry for your lost. He was a great person and a special father. You probably don't remember me but I used to keep Kayla when she was a baby my name is Linda Fenstermaker. I never forget Kayla or your family and was very upset to here about Ronald. My thoughts are with the both of you and if there is anything I can do for you all you have to do is ask. Try to remember how much he enjoyed his life and the happiness the both of you gave to him.
Linda and Jerry Fenstermaker
karen:
we will miss ron with his gruff sense humor and a good friend to myself and phyllis.I have great respect for him,and we had some good times together,yea man! .
Respectfully deep sorrow:4
Dave & Phyllis Crossen
we're very sorry to hear about your lost. we keep praying for you Karen keep strong and god bless you and your family..
The Pazmino family.
I'm very sorry about your loss. I wanted to say a few words to you about him. tony love talk abt you & ronald & say you & him enjoy go any where motorcyle ride group tony say you have him enjoy & good memories him from your love & a joy lot Keep the faith that God will help you through.Thank you for the wonderful memories, they mean alot to you . I will truly never be able to replace you. When I needed tony love your family you truly were my rock, I hope you felt the same. our daughter with him in heaven now . Beautiful angel bring your love ronald go up to home heaven tony miss hi lothis heart i told hi abt him he say oh no he miss your husband we wont forget abt you & ronald.
we will always love you,
tony&brenda elicker & kids
A great friend and Brother will be deeply missed Atlantic County TRIBE
Heaven just became a more interesting place and Pequea will never be the same. Our thoughts and prayers are with you.
Tam and Jodi
Karen, Kayla, and family,
Thinking of you at this difficult time and keeping you in our thoughts and prayers.
With deepest sympathy,
Sue, Doug, Dwight, and Joel Scarlett