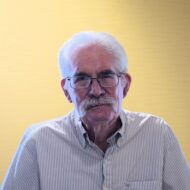 Ronald E. Shenk, 82
March 11, 2023
Ronald E. Shenk, 82, of Lititz, passed away at Luther Acres on Saturday, March 11, 2023. Born in Lancaster, he was the son of the late John and Virginia (Kissinger) Shenk. He was the loving husband of Sally (Johnson) Shenk. Together they shared 47 years of marriage.
Ronald proudly served in the US Air Force from 1958-1962 and was an Airman First Class as a Radio and Radar Repairman for the U S. Missile Early Warning System. He enjoyed genealogy and learning about where his family came from. He attended Lancaster Church of the Brethren. He also loved going on family trips to Myrtle Beach or Florida. He was a devoted husband, father, and grandfather and will be very much missed.
In addition to his wife, Sally, Ronald is survived by his sons Brian Shotzberger and Justin Shenk (wife, Megan); his grandchildren Colin and Avery; his brother Barry Shenk (wife, Lois); and his sister Cosette Bender (husband, Karl).
Services are private and at the convenience of the family. In lieu of flowers, donations can be made to the Luther Acres Benevolent fund at www.luthercare.org.
Leave a condolence on this Memorial Page
Condolences to the Family
March 23, 2023
Sally, I am sorry for your loss. I always enjoyed Ron, when planned out the times we went out to eat.
I will keep you and the family in my prayers.
it will get better it takes time. Have you heard of grief share I have used it and it helps.
LL
March 19, 2023
Hi Sally, My sincerest sympathy goes out to you, I know what you are going through. You are in my thoughts and prayers. Pat Wickersham (at church)
March 16, 2023
Cosette & Barry,Sorry about your brother's passingFriends always
(neighbor @ 611)
March 15, 2023
He was a great brother. He was best man at our wedding 60 years ago! He was a good father and a good family man! We wish him peace in the next phase of of his after life!.
Love Always Barry & Lois


March 15, 2023
Condolence to You, Brian and Justin.