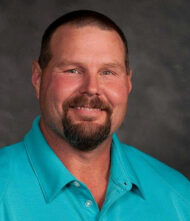 Rodney L. Lantz, 57
September 18, 1964 - January 05, 2022
Rodney L. Lantz, 57, of Willow Street, passed away peacefully at the Bob Fryer & Family Inpatient Center for Hospice & Community Care on Wednesday, January 5, 2022. Born in Lancaster, he was the son of Jonas & Kay Lantz. Rodney was the loving husband of Lisa Mahoney-Lantz. They were married for 32 years.
Rodney graduated from Lampeter-Strasburg High School in 1983. He was a talented athlete, excelling in football and wrestling. A true outdoorsman, Rodney avidly enjoyed hunting, fishing, and camping. He was a master tradesman, who enjoyed working with his hands. He was often found laboring over home projects or woodworking. Rodney also found great joy in grilling and cooking for his family. At the time of his passing, Rodney was employed as a Field Operations Manager for Horst Excavating.
Surviving in addition to his parents and wife, is his daughter, Trisha Lantz of West Chester, his son, Remington Lantz of Willow Street, his brother, Gregory Lantz of Strasburg, his four nieces, and his two nephews.
Family and friends are respectfully invited to attend Rodney's funeral service at Calvary Church, 1051 Landis Valley Road, Lancaster, PA 17601, on Monday, January 10, 2022 at 11 AM. There will be a visitation at the church on Monday, January 10, 2022 from 10 AM until the time of the funeral service. Interment will be in the Willow Street Mennonite Church Cemetery.
In lieu of flowers kindly consider a memorial contribution to Hospice & Community Care, P.O. Box 4125, Lancaster, PA 17604-3125. https://www.hospiceandcommunitycare.org/ways-to-give/
Leave a condolence on this Memorial Page
Condolences to the Family
January 14, 2022
Dear Lisa, I am so sorry for your loss. I used to work with Rod at Horst and was upset when I heard of his passing. He used to talk often about you and your children, and I shared stories about my children with him. He was a good man and I know that even though he is not here physically, he will always look over you!

God bless you all,

Justine Green
January 10, 2022
Sending love and prayers to all of Rod's family. In the 11 years I got to know him, I learned quickly that he had a kind heart and was a sincere and caring advocate for the employees who reported to him. I always loved catching up with him when I saw him, and I will miss him dearly. He was patient, funny, protective, and loyal. Lisa, Trisha, & Remington – I hope you know how deeply he loved you all, he talked about you often. May your memories and love bring you peace in this difficult time.
January 09, 2022
Lisa, we were so very sorry to hear about Rod's passing. You and Rod were some of the first people I met in Lancaster when Jeff introduced me to his family, and we always loved seeing you over the years we lived there. We've been thinking about you and your family often and hope your family can find peace and share memories of many good times together over time.
January 07, 2022
Lisa,
May time bring you and your family peace. In my thoughts and prayers.
Lori Rankin Longenecker
January 07, 2022
Prayers for your family Lisa . Rod was a great guy , I vividly remember you two walking in the school halls . Take care Rich Lapham V
January 07, 2022
Dear Lisa and family,
I read today of Rod's passing in the newspaper. Please accept my heartfelt condolences on your loss. 💖 My memories as an L-S teacher will always see you both as spirited teenagers, ready to go out into the world and make your mark on it. You certainly have done that. Prayers being lifted to you and all of your family.
Miss Donna Popo
January 07, 2022
Although I only knew Rod for a few years, I enjoyed working with him and considered him a friend. He cared passionately about his job especially the well-being of his teammates. Whenever any of his guys had problems he would bend over backwards to make sure their issues were resolved. We shared many common interests and views and I will truly miss his company. To the Lantz family, I will keep you in my thoughts an prayers. May the Lord offer you comfort in this time of grief.
Visitation

Monday, January 10, 2022
10:00 AM - 11:00 AM
Calvary Church
1051 Landis Valley Road
Lancaster, PA 17601

Map and Directions

Services

Monday, January 10, 2022
11:00 AM
Calvary Church
1051 Landis Valley Road
Lancaster, PA 17601

Map and Directions