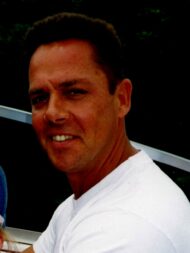 Robin Ray Weaver, 66
January 04, 2022
Robin Ray Weaver, 66, of Lancaster, passed away on January 4th, 2022, after a courageous battle with cancer. He was born in Lancaster on February 2nd, 1955. Robin was the son of the late Marvin and Jean Weaver. He was the loving husband of Louwana Rose Weaver, whom he was married to for 32 years. Robin was a graduate of Lampeter Strasburg High School. He served 33 years in law enforcement before retiring as Lieutenant from the East Lampeter Police Department in March of 2017.
Robin enjoyed hunting, fishing, boating, cooking, and spending time with his family and friends.
In addition to his wife, Robin is survived by his sister, Paula Stauffer, his son Kurt Weaver, husband of Kelly Wallace Weaver, and his daughters; Kasey Bergstrom, wife of Michael Bergstrom, Abrielle Weaver, and Haley Weaver. He is also survived by his four grandsons, Owen Weaver, Jack Bergstrom, Henry Bergstrom, and Weston George. Robin was preceded in death by his sisters, Abby Weaver and Vicky Lupold, and his brother Terry Weaver.
The public is invited to greet the family between 1PM and 4PM on Monday, January 10, 2022 at the Lafayette Fire Co., 63 Lafayette Way, Lancaster, PA 17602. In lieu of flowers, contributions in Robin's memory may be made to the Gary Sinise Foundation, www.garysinisefoundation.org or to the St. Jude Children's Research Hospital, 501 St. Jude Pl, Memphis, TN 38105.
Watch the tribute video
Leave a condolence on this Memorial Page
Condolences to the Family
January 20, 2022
Louwana, my heart feels so broken. After watching the memorial video all the absolutely incredible memories you have will carry you a lifetime. Your beautiful children & grandchildren will be lifting you up during the days, months and years to come. He had the most amazing wife especially walking through his journey with cancer. I can't help but to think back to that young Louwana who was so in love with this police officer.. my thoughts back then were go for it! Look at the amazing years God has given you! He is now soaring high and free! I will be keeping the Weaver-Grisafi family in my thoughts and prayers. Sending so much love to you ❤️
psalms 23🙏
January 11, 2022
To one of my best friends. I will miss you and always reflect on the fond memories. Wanda and I pray God brings peace and comfort to the family. Bless you all.
January 10, 2022
Dear Louwana Our deepest condolences to you and your family. Robin was everything as man, as a husband,as a father and as a grandfather that you saw in him 32 years ago. Your belief in that and your Love for each other has provided you and your family precious memories to hold close to your hearts going forward. You and your family will be in our prayer. Love Deb and "Uncle" Mike Brennan

January 07, 2022
Weaver Family, I'm so sorry to hear of passing of Robin. I know it's been many years since we've been in touch but I've never forgotten about any of you and what a great guy Robin was. Some of my life's best memories were with Robin and family. Whether it was nascar or family get togethers they were always fun and memorable. I feel blessed to have known you all. I pray that your lives will move forward remembering and knowing what a great person Robin was and how he positively affected so many. May God rest his soul and Bless all of you! With all of my condolences, Mike Schmerse
January 07, 2022
Our deepest sympathy goes out to Robin's family.
Praying for all his family and friends during this tough time.
We will make a donation in his name to St. Jude.
Sincerely,
Steve and Sandy Hoffman

January 07, 2022
I am so sorry for your family loss. I don't know the family, but I adore Haley, whom took a job with us. Prayers are with you all in this new year.
Kim steenkamer
January 07, 2022
My deepest condolences to the entire family. I think anyone who lived in East Lampeter knew him. Such a great guy. Melody Kreider Hunter
January 07, 2022
I want to offer my condolences to the Weaver family. When I worked security at Rockvale Square, I could always depend on Robin to back me up when problems occurred. He was a great guy and it was my honor to know him. Please know that he will continue to live on in your hearts and in your memories. Dee Englehart
January 07, 2022
Great memories of Robin from Lampeter Strasburg school days. Always a fun time running into Robin out and about since graduation. My deepest condolences. Robin may be gone from our sight but his precious memories remain in our hearts forever.
Rod (Butch) Miller

January 07, 2022
So glad I was able to connect with Robin at the last L-S class reunion. I was so very saddened to read of his passing. As a retired L-S teacher, I have happy memories of my students from that era, and Robin was one exceptional member of a terrific graduating class. He will be missed by all who knew him. Prayers are being lifted for you and your family at this difficult time.I
Sincerely, Miss Donna Popo
January 07, 2022
Jamie and I are so sorry to hear that Robin passed after a courageous fight. It was an absolute pleasure getting to spend time with him in November. Please know that we are thinking of everyone in the family and hope you guys have a joyful celebration of his life.
January 07, 2022
Louwana and Family, Jim and I are deeply saddened to hear of Robin's passing. Please know that our thoughts and prayers are with you all. God Bless. Jim and Tracy Cantafio
January 07, 2022
I remember meeting Mr Weaver at a Barnstormers game many years ago. We even got our picture taken together! I remember a gathering to celebrate football and love the of oysters, but there's no greater love than Family LOVE and this family is top notched. Your Dad was lucky to have each and everyone of you
January 07, 2022
Very sorry to hear of Robin's passing. We will keep the memories of seeing him smile while he watched his daughters play field hockey at CV. Our prayers and sympathy for you all.
January 07, 2022
Lou: I am so heartbroken foe you and the kids. Please know that you are in my thoughts and prayers. Sending light and love, Heather
January 07, 2022
So sorry for your loss. Robin was one of the truely good guys. We will keep your family in our prayers.
Dale & Jill Edgell
January 06, 2022
Louwana…please know how very sad I am for you & yours. The heartbreak you are going through must be unbearable at times. I wish I could hug you. Robin meant so much to so many and he will be missed. But he'll always remain in our thoughts and hearts. His life definitely impacted others greatly. Fondly…Renee Bougher