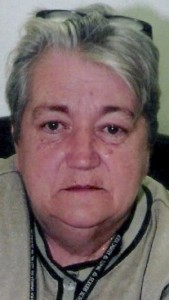 Roberta C. "Ms. Bobbie" Anderson, 77
January 22, 2015
Roberta C. "Ms. Bobbie" Anderson, 77, of Lancaster, passed away on Thursday, January 22, 2015, at Hospice & Community Care, Mount Joy. Born in Lancaster, Roberta was the daughter of the late Christian Paul Horn and Mary (Reese) Horn.
Roberta graduated from JP McCaskey High School. In her early days, she was a teamster for the Shick Company of Lancaster. Most recently she retired from Crispus Attucks, having been a case manager. Roberta served on several boards of organizations in Lancaster, such as the Urban League, Red Cross, Lancaster Literacy, and Community Action Program. "Ms. Bobbie was known for her humor, love, and presence."
Roberta is survived by 12 children: Sharon Brown (Tyrand), Kim Davis (Gregory), Terri Anderson (Ernest Harris), Christopher Myers (Colleen), Douglas Anderson (Saray Morales), Dwayne Lynch (Melinda), Paul Costello (Lorraine Gutierrez), Paula Costello (Richard Simms), Gina Jones, Renee Tingle, Yvonne Dennison (William), Danielle Brown (Philip Miles); 40 grandchildren, 36 great-grandchildren, 1 great-great-grandchild; and a sister, Judith Carrozza.
Preceded in death by two children: Barry Anderson and Robert Anderson, III.
Services will be held at 12pm on Wednesday, January 28, 2015, at Brightside Baptist Church, 515 Hershey Ave., Lancaster, PA 17603. A viewing for Ms. Bobbie will be held from 10-12pm. Interment will be at Mellinger Mennonite Cemetery.
Leave a condolence on this Memorial Page
Condolences to the Family
January 30, 2015
Dear Family,
Please accept my deepest condolences on the passing of "Miss Bobboe." She was a wonderful friend, community advocate and just a very good person. I remember the collaborations we did together when I was pastor at Ray's Temple COGIC. Miss Bobbie never turend anyone away and was so very helpful in providing beds for us with people who needed a place to sleep. Certainly, the scripture that highlighted being fed, housed, visited and cared for applies to her. I know she is rejoicing in the Lord and "walking around heaven all day!" I am very sorry, but my cell phone was malfunctioning and I did not get the message until after the funeral service. Please accept my deepest condolences.

Pastor K.M. Brown, Sr.
January 30, 2015
MY DEEPEST SYMPATHY TO BOBBIE'S FAMILY SISTER JUDY AND HER FAMILY. I KNEW BOBBIE FROM SI MANY YEARS AGO WHEN SHE LIVED ON DORWART ST AND WE ALL HAD SO MUCH FUN THEN AS IT HAPPENS WE GO OUR SEPAATE WAYS AND SEE OLD FRIENDS SPORADICALLY THEN ONCE AGAIN WE CROSSED PATHS WHEN I WAS A CASEWORKER AND SHE WAS AT CRISPUS ATTUCKS AND I WOULD GET TO TALK TO HER OCCASIONALY AND WE WOULD ALWAYS BRING UP OLD TIMES SORRY I COULD NOT GET TO HER SERVICES AS I WAS ILL BUT MY THOUGHTS WERE THERE. AGAIN DEEPEST SYMPATHY
GAIL SHIFFLER SMITH


January 29, 2015
My sympathies to the family and loved ones of Ms. Bobbie. I remember her as one of the great "true" social workers in Lancaster County. At Crispus Atticks she would treat EVERY person with the utmost dignity and go well beyond her role to help find someone a place to lie their head for the night when the facilities were full. It was an honor to know her.
Mary Epps
January 28, 2015
To the children….I'd like to express heartfelt sympathy and prayers of strength and peace . I always knew Bobbie was an angel on earth helping and caring for so many people never judging . She made her mark in this town and she will be dearly missed. Peace and Love , Jackie Horn French
January 28, 2015
May all of your hearts be flooded with wonderful memories of Ms. Bobbie. I'm sending my prayers up fot you all and may God give you the strength and courage to carry on her legacy!
January 28, 2015
To the family of Ms. Bobbie
My sincere condolences to you on the passing of your loved one. May God bless and comfort you now and always
Kathy (Betts) Brown

January 27, 2015
To Miss Bobbie's Family and all those who had the pleasure of knowing and working with her,
Bobbie was a fountain of hope, a laugh that dared life's challenges that tried to best her, a piercing intelligence that held everyone she met to accountability, a willingness to share a step up to those that needed support and a willingness to kick butt (with love & kindness, of course) to help someone out of depression and or self-pity and back to their hopes and dreams. She could be a warrior princess that challenged bureaucratic nonsense, and yet could cry with others in their losses. She was a magnificant human being who knew who she was, where she stood, and before whom she stood. It was an honor to have known and work with her. She will be missed by many. Heaven just got a new angel.
Wendy Wood
January 27, 2015
BOBBIE AND I HAD SOME GOOD TIMES TOGEATHER WHEN WE WERE GROWING UP AND SOME SAD TIMES , SHE WILL BE MISSED,I THOUGHT OF HER SO MANY TIMES, LOVED HER, ALWAYS, TO YOUR FAMIY BOBBIE, MY CONDOENCES – PAT ADAMS COUSIN
January 26, 2015
To Ms. Bobbie's family:
Ms. Bobbie will be missed by many. Her advocacy on behalf of people marginalized by society is not forgotten. Bobbie was the voice of people who were often silenced. The Lancaster community was blessed with her presence. Several months ago, I had the good fortune of spending a morning visiting her. We had a grand time talking and laughing about the "good old days". I am grateful that I was blessed to have know her both personally and professionally. When she would introduce me to people, she always said this is Ty's other grandmother and then explain the connection. Bobbie always made me feel like family. She was a gift to all that knew her. Always willing to go the extra mile and give second chances. I sincerely hope your fond memories will give you peace and comfort in the days ahead. With our sincere sympathy, Becky Corbin Powell & Family
January 26, 2015
God bless all of you family . I'm here if you need me. Lionel Costello. (Ricky) RIP aunt Bobby.
January 26, 2015
Our condolences to your family in the passing of your mother, grandmother, aunt, sister and friend. May God comfort you and give you peace in your time of sorrow.
Doris Jones-Griffith and family.
January 26, 2015
To the family of Ms Roberta Anderson,
Sorry for your loss. Our prayers are with you.
Evelyn Phillips (Philip Miles) and family.

January 25, 2015
Thoughts and prayers to your family. Bobbie was a true inspiration. Never afraid to offer an opinion. Respected by co-workers, other agency staff and the people she served. And what a great laugh she had! Her Lancaster community family will miss her dearly.
Monique Simmons
January 25, 2015
I am so sorry for your loss, Your Mother was the wonderful woman, She had a heart of gold and would do anything for anyone. She is going to be missed very much. With all our Love Dee and the Zook Family.P
January 25, 2015
Heartfelt condolences to all of Ms. Bobbie's family. Ms. Bobbi was a gem in our community, gave so much of herself to many, and was loved by many. Prayers of peace, comfort, and strength to her family and all who loved her. Rest in Paradise Ms. Bobbie. with love, Maxine (Garner) Cook.
January 25, 2015
Ms. bobbie was a great lady i volunteered. With her for 3yrs. R.I.P Ms. bobbie .
January 25, 2015
Ms. Bobbie was an amazing women loved by many & our community has loss one of our best…Ms. Bobbie may you rest in paradise… my thoughts, prayers & most importantly love is extended to her family….much love Ms. Bobbie you will be missed by all of us who love you
January 25, 2015
Bobbie has been such a huge presence in the Lancaster community, especially the Southeast area which we both loved so much. All who have known and worked with Bobbie know the depth of her convictions on equality. Bobie was a strong, loving and most of all honest woman. She said what she believed and was never afraid to speak out. My deepest sympathy goes out to her kids and extended family. I am proud to call her a friend. Billie Jo Herr, Cary NC
January 25, 2015
To the Family of Ms Bobbie to some Gram to most. …You all have my Deepest Condolences. ..Ms Bobbie was one of kind she had an Open door to anyone. One of the SMARTIEST ladies I know if she didn't have an answer for you today she would read about it and have an answer the next day ….I will miss our talks about family and food she always enjoyed anything I made for her and would have a funny story about how someone else in the house ate most of it ..You all have many stories about her to put a smile on on your face. ..Rest Well Sweetie. ..May God Continue to Bless each and everyone in Jesus Holy Name Amen. With Love Brenda E Stone
Visitation

Wednesday, January 28, 2015
10:00 AM - 12:00 PM
Brightside Baptist Church
515 Hershey Ave.
Lancaster, PA

Map and Directions

Services

Wednesday, January 28, 2015
12:00 PM
Brightside Baptist Church
515 Hershey Ave.
Lancaster, PA

Map and Directions